This project was aimed at redesigning the website of TATA Consultancy Services iON, ERP Solutions and also making it a responsive design. The IT-as-a Service business model of iON, a cloud based ERP solution was conceptualized by TCS through close interactions with Small and Medium Businesses (SMB) across relevant stakeholders, developing a deep understanding of their ICT consumption pattern and business challenges. An innovative service model, iON uses emerging technologies like cloud computing and virtualization to create a holistic, fit-for-purpose solution stack for SMBs integrating hardware, network, software and services. And all of this is backed by business, technical and consulting services by iON.
Role:
Visual Designer,
User Experience Designer
   |    
Team:
1 Designer, 1 Design Manager, 1 Project Manager
   |   
Duration:
4 months  |
Keywords:
UX Research, User Interface Design, Graphic Design
The project was done following a proper UXD process which involved:
1) Market Study 
2) Benchmarking Analysis (studying competitor websites)
3) User Analysis 
4) Task Analysis
5) Design Parameters (Business, User, Functional and Design)
6) Content Inventory, Information Chunking and Architecture
7) Conceptualization
8) Final UI's


Market positioning of iON
The first learning for me was to understand where iON currently stood and where the company as a brand wanted to be in the near future. This influenced my competitor analysis.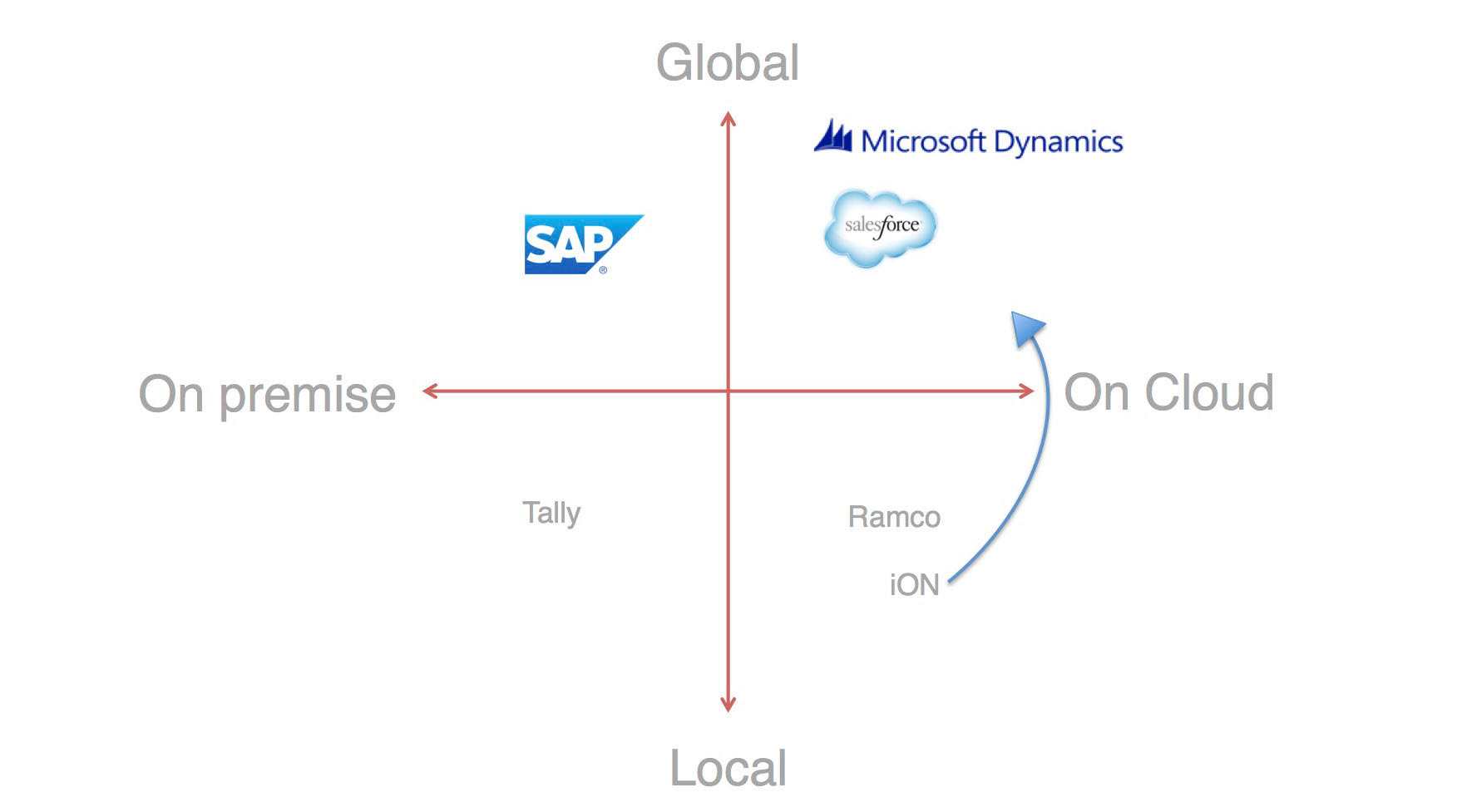 Benchmarking/competitor analysis
Next I created a list of all of iON's competitors and study to study their website and product offerings in detail. I mainly looked at the visual language and developed understanding of how the website was communicating the brand's vision and mission statements.  
Detailed study of Salesforce's website: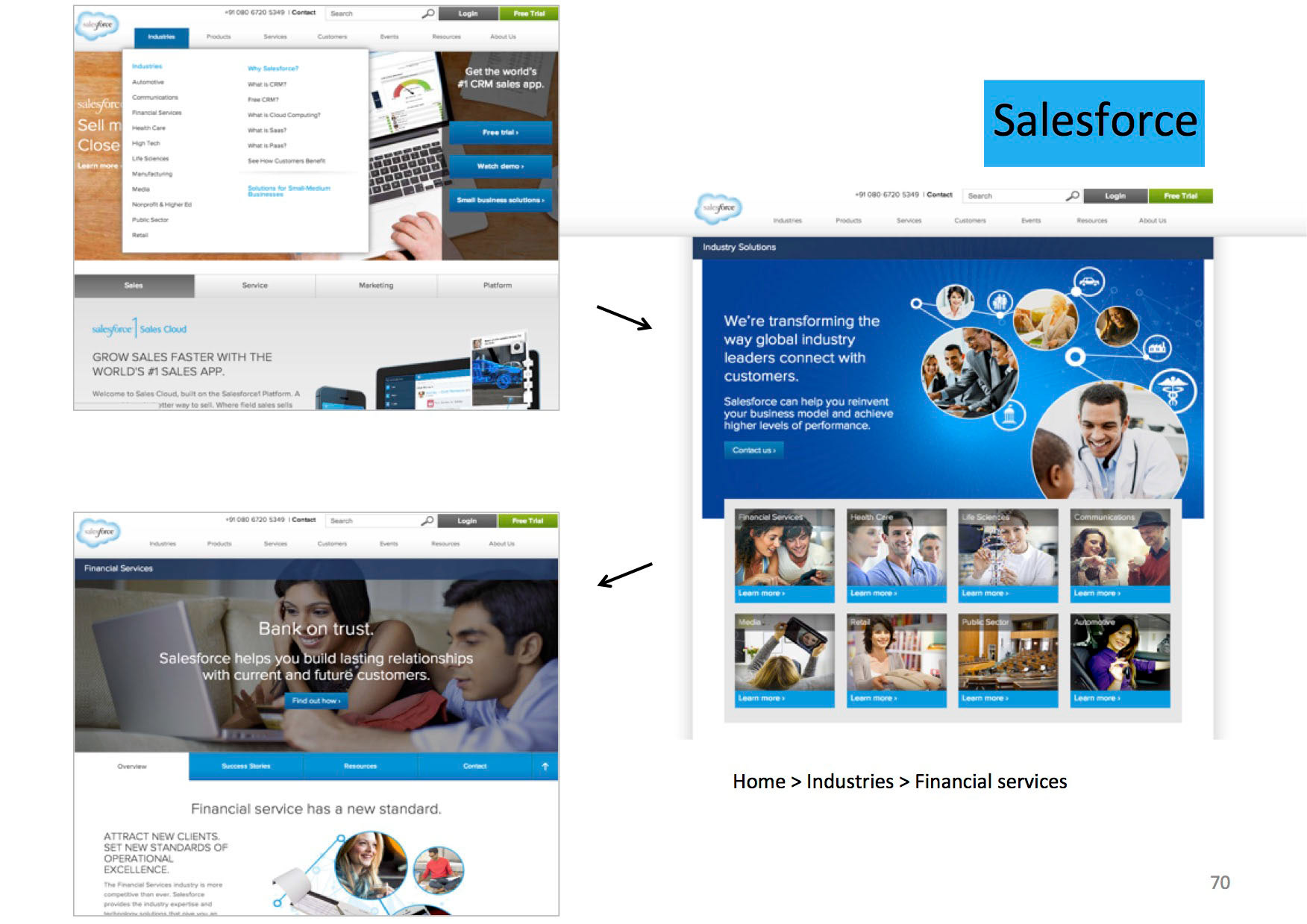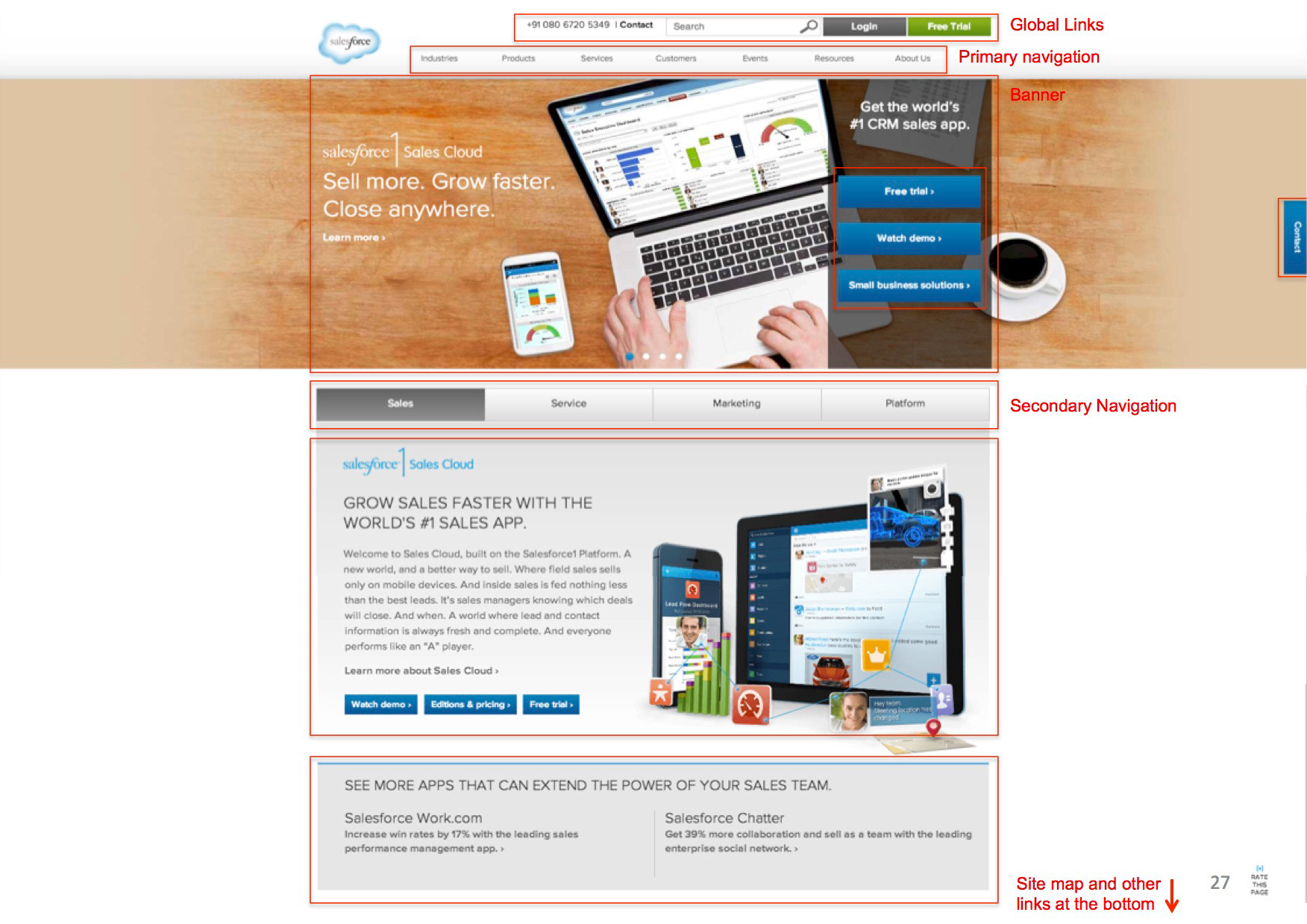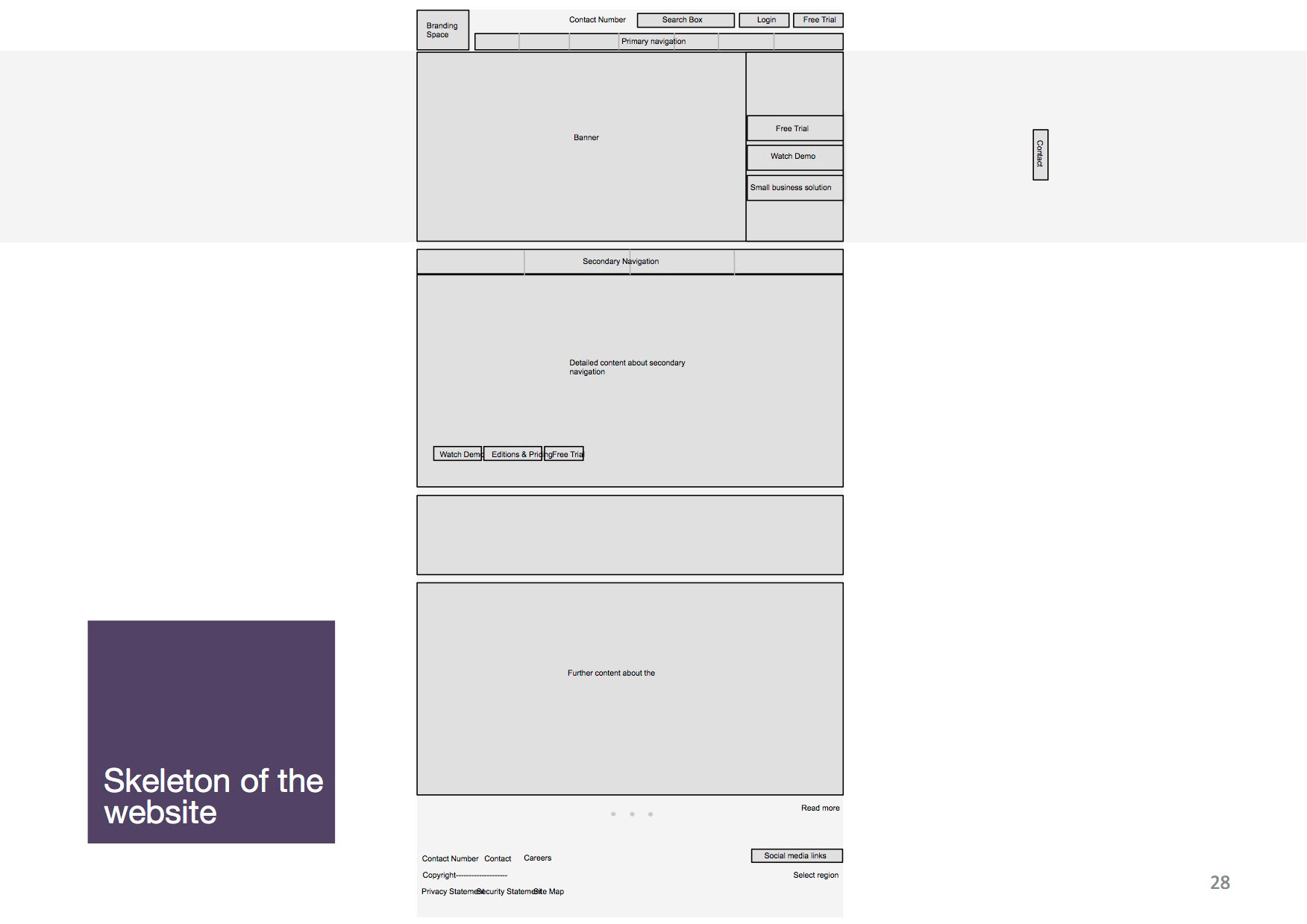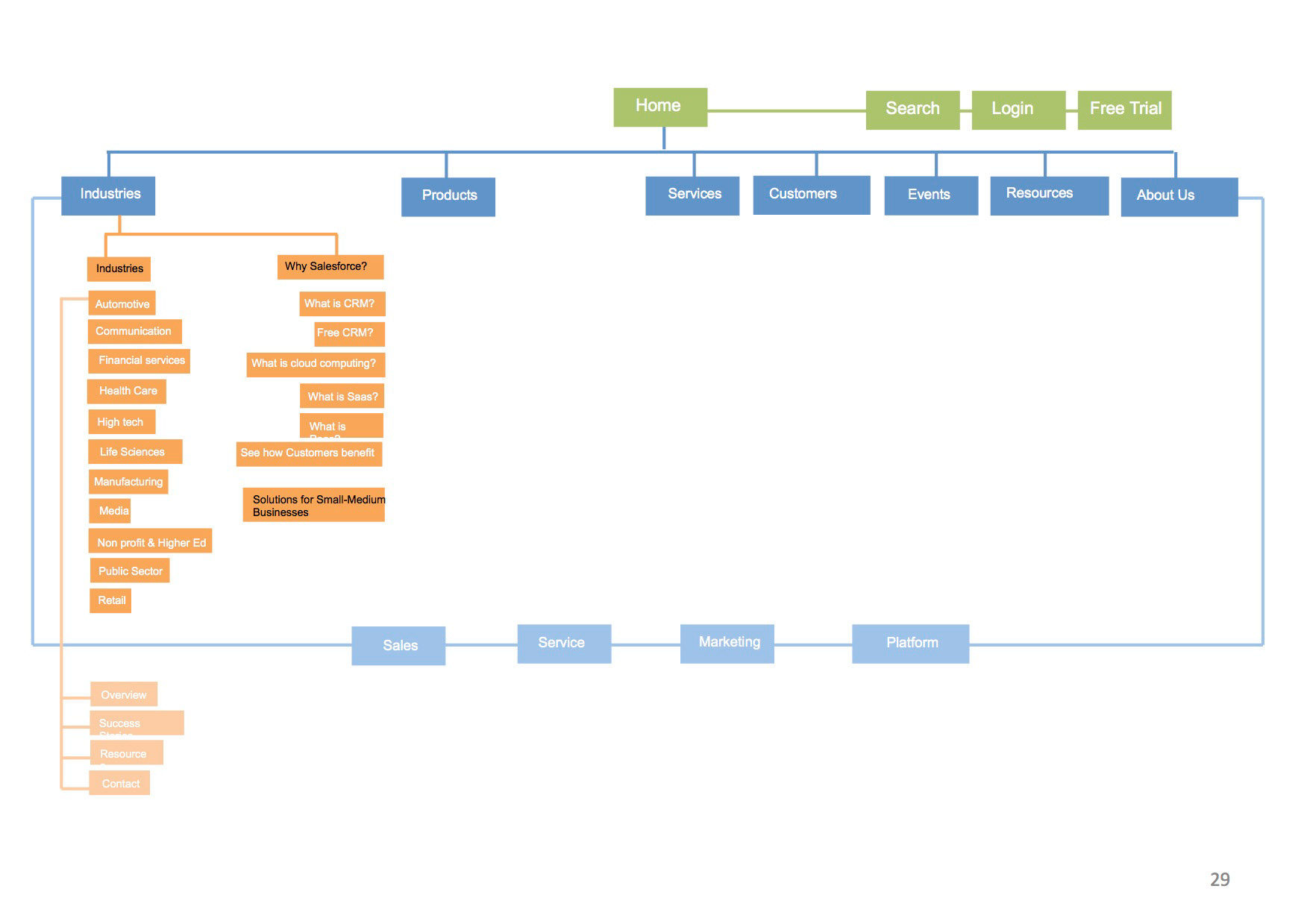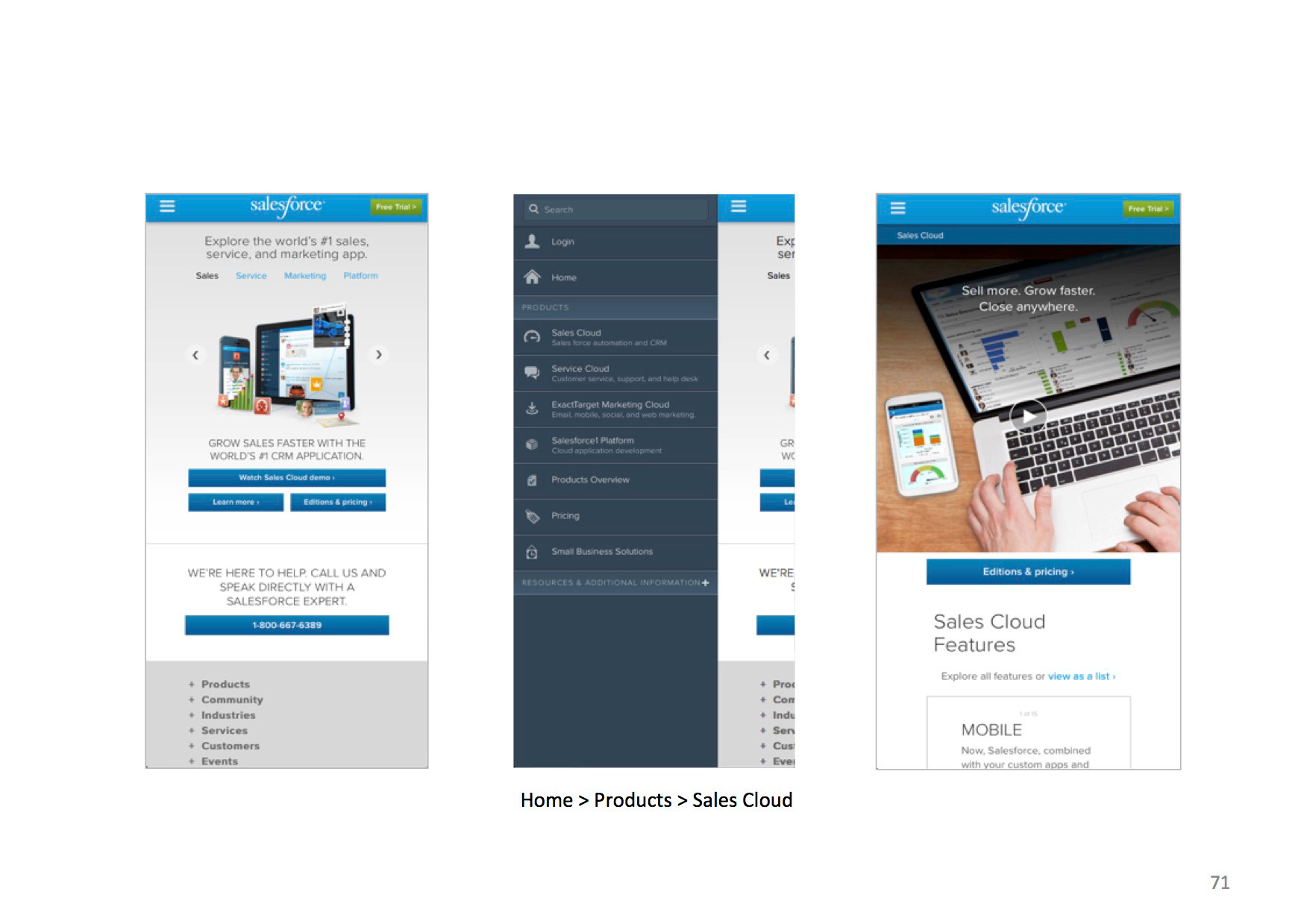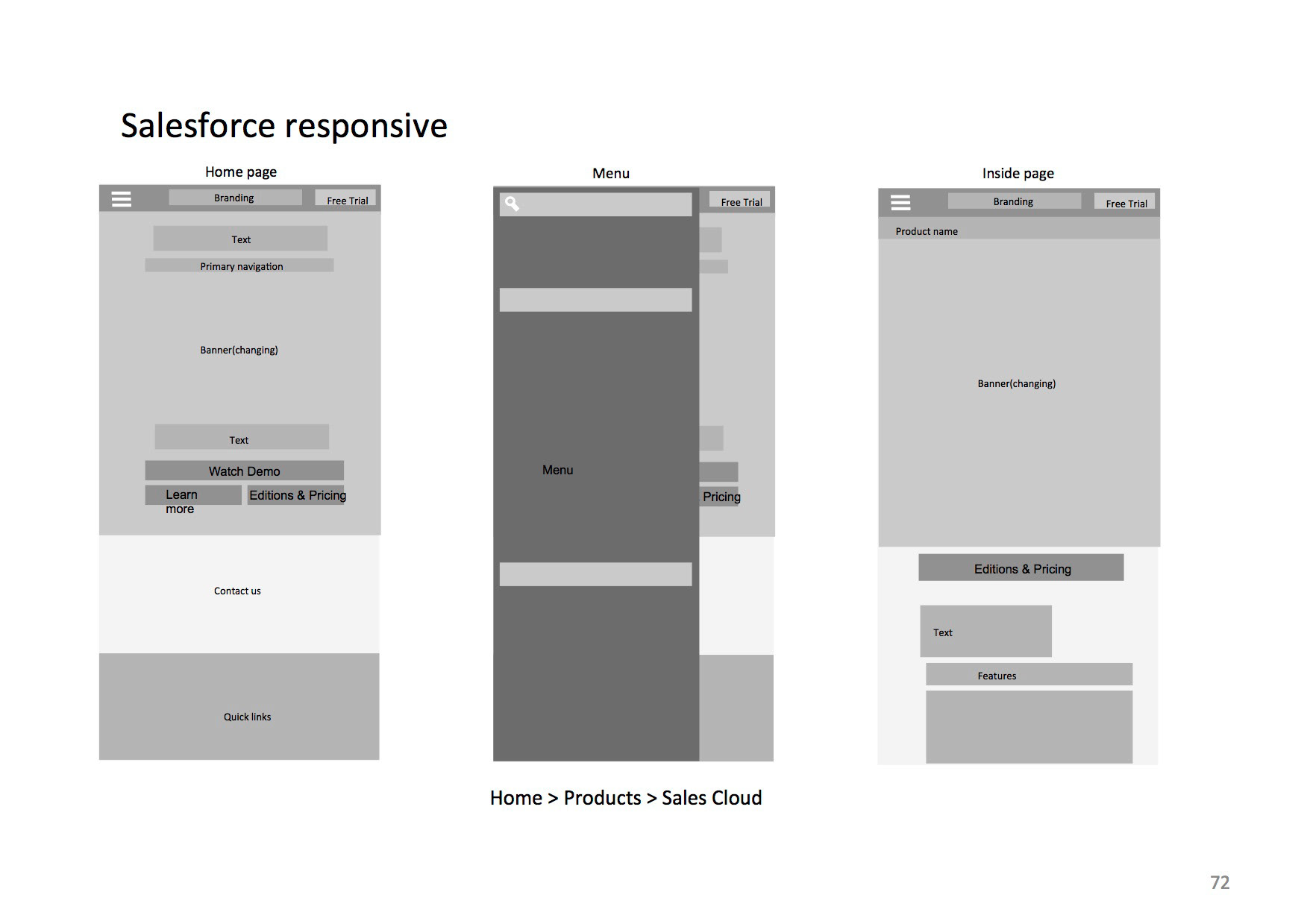 Similarly I studied other competitor websites and created a competitive analysis matrix to represent what iON wanted to or could possibly incorporate into its website.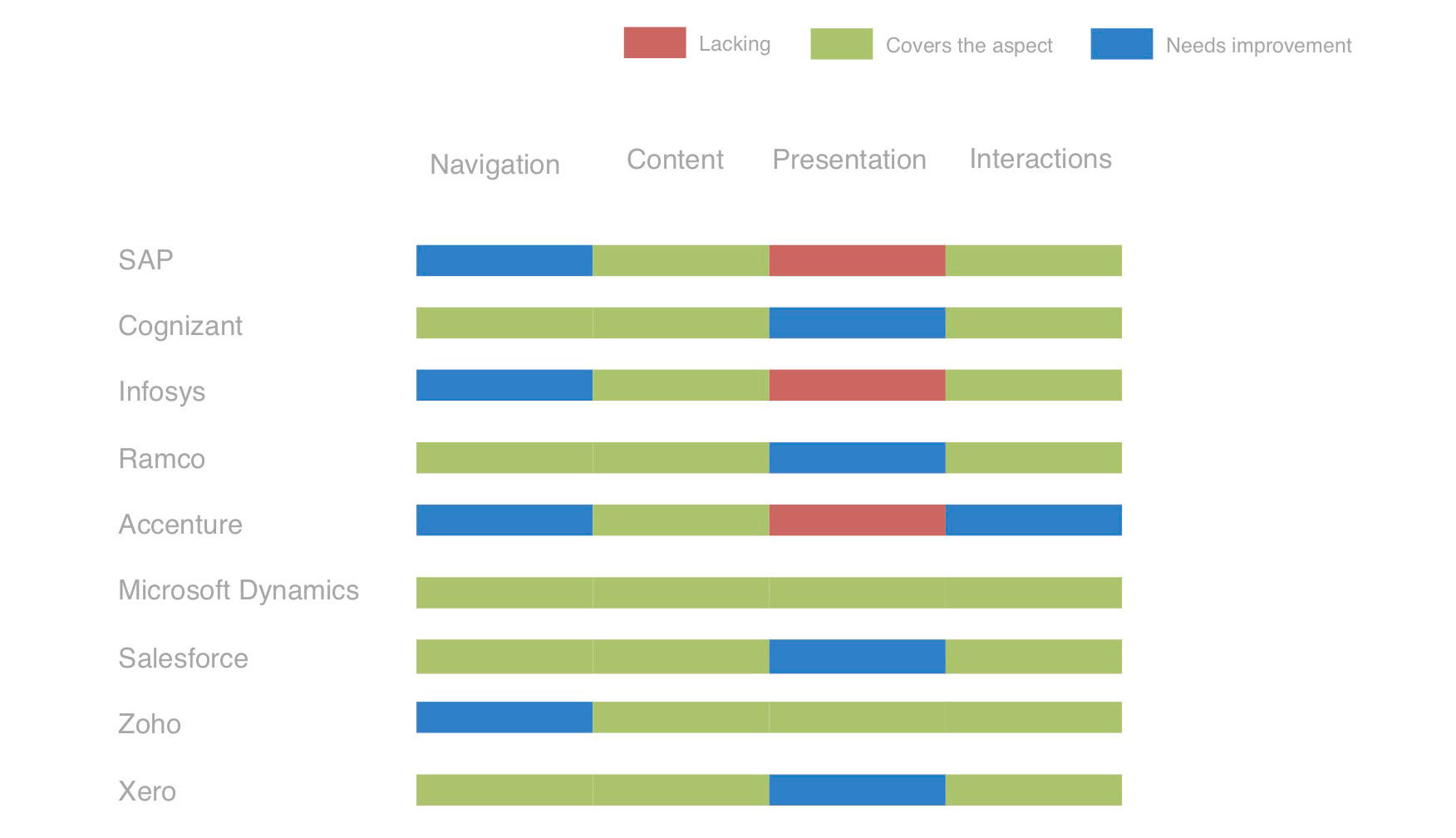 Following were the user categories identified after structured telephonic/in person interviews with 10+ users.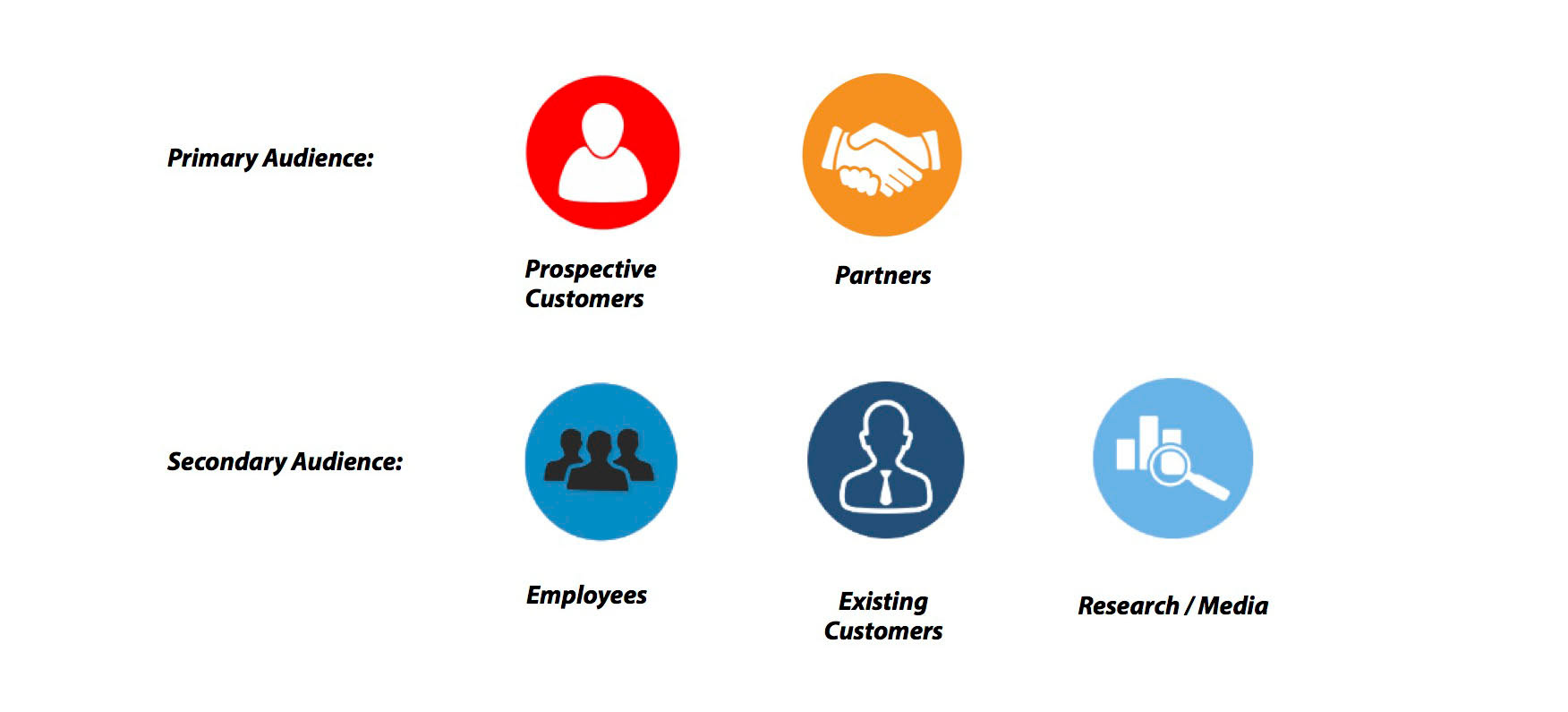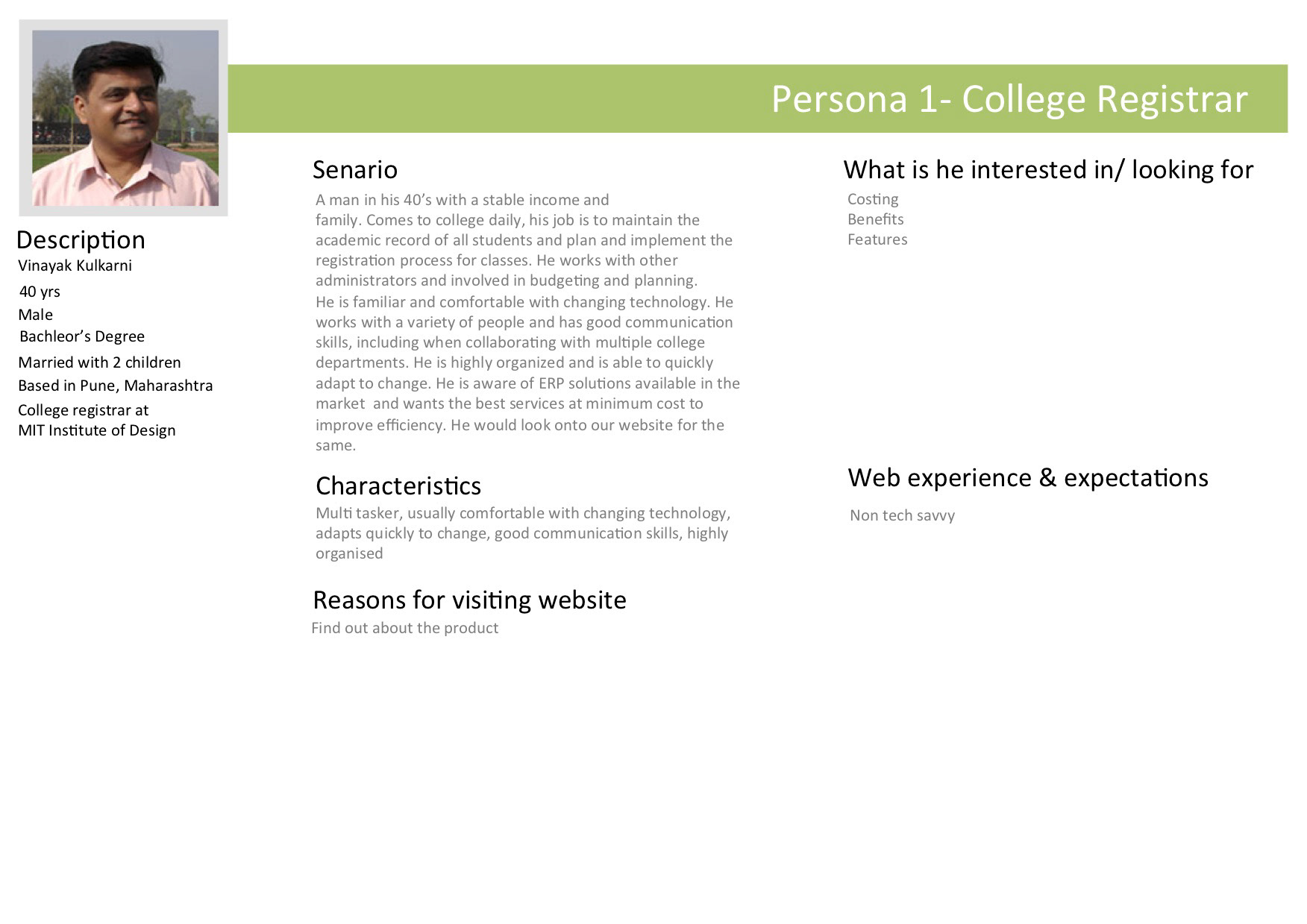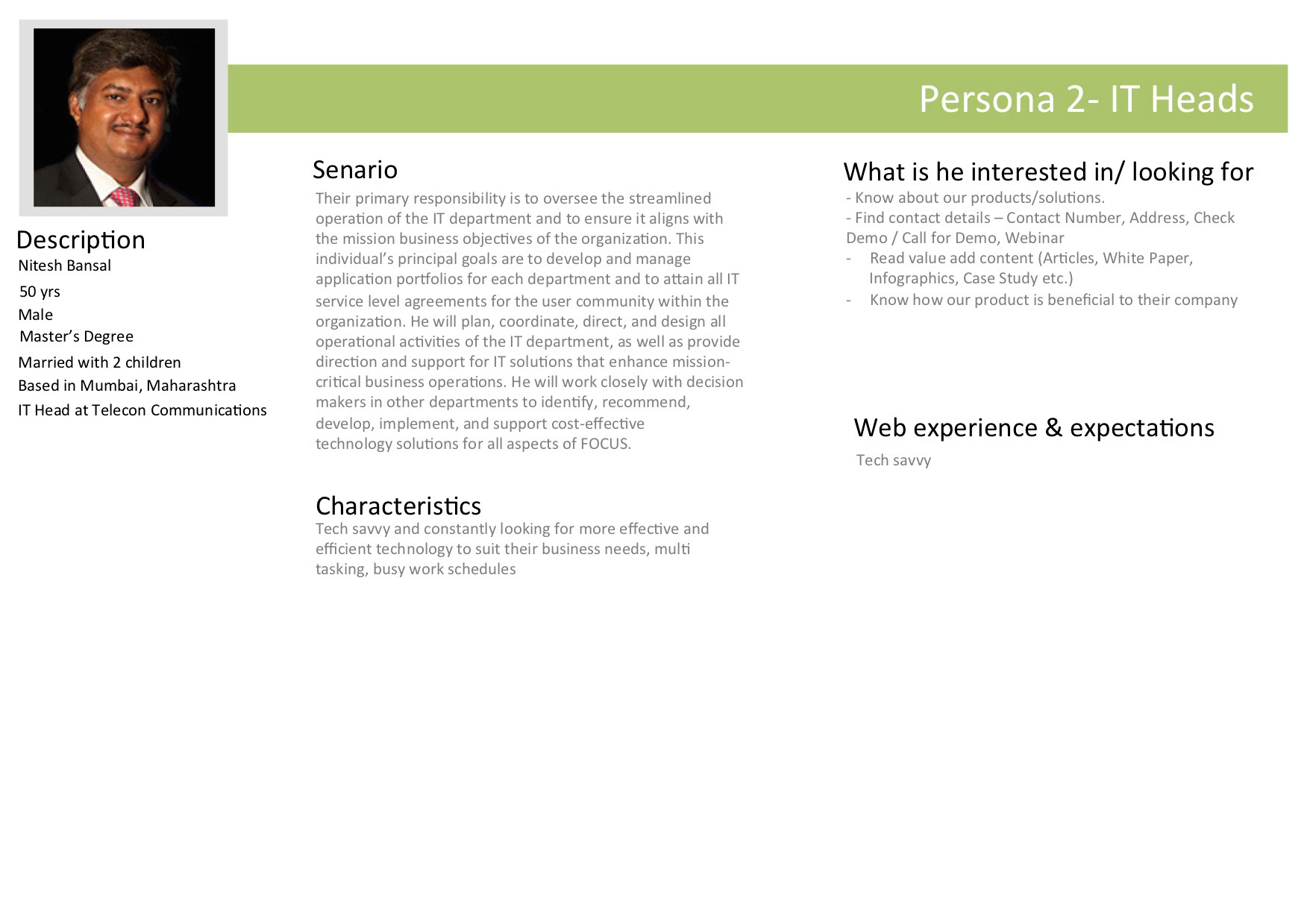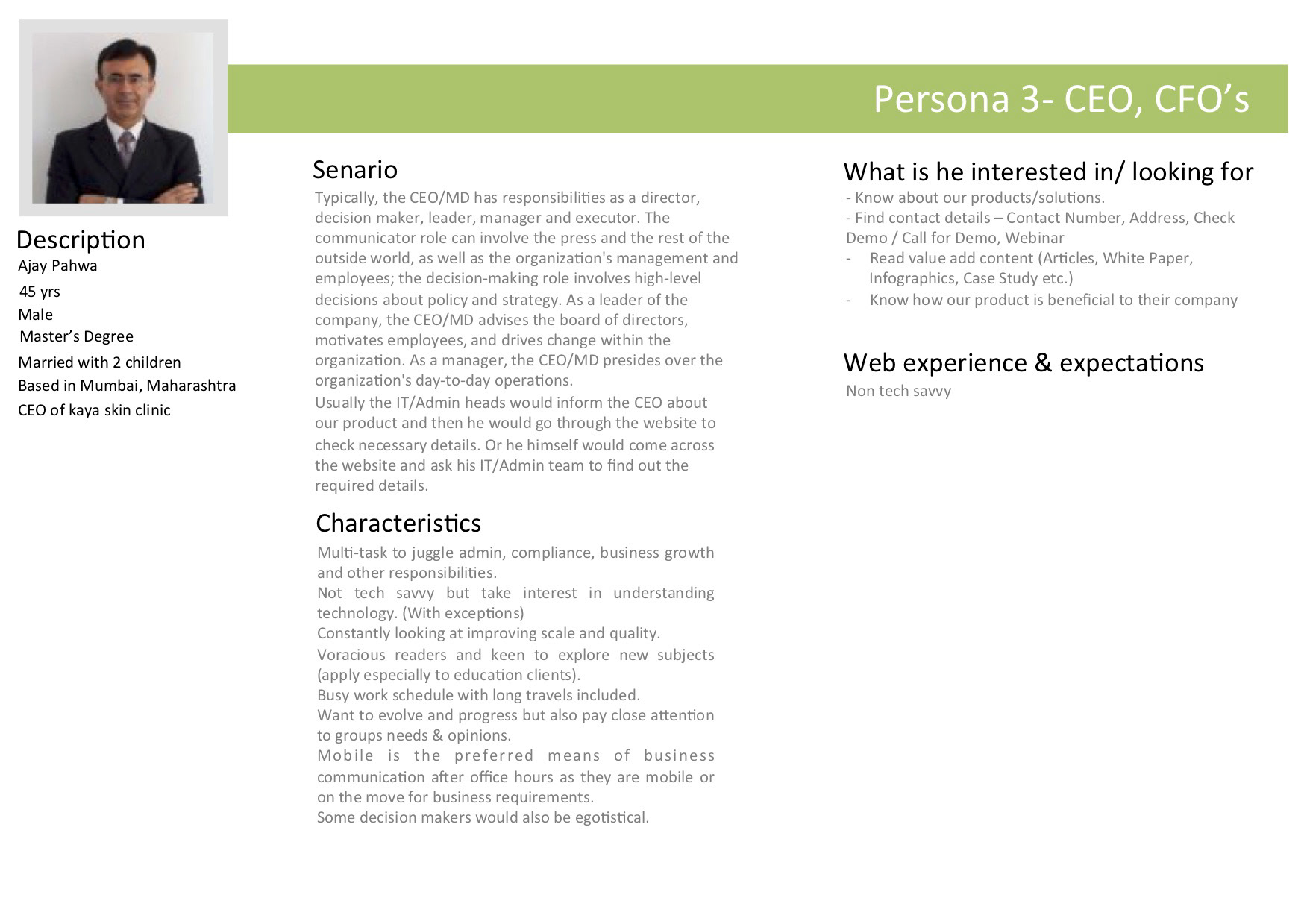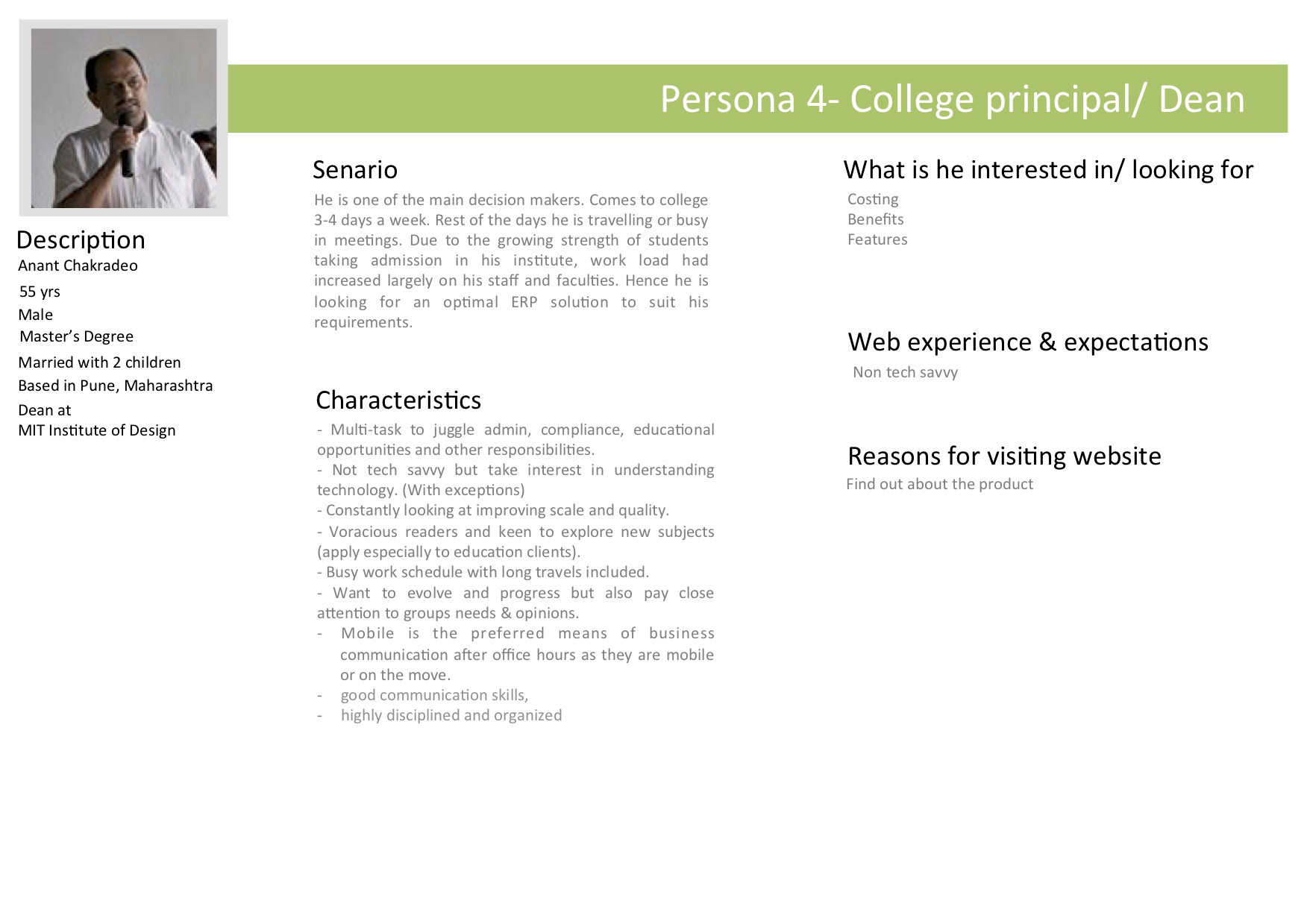 Pain points on current website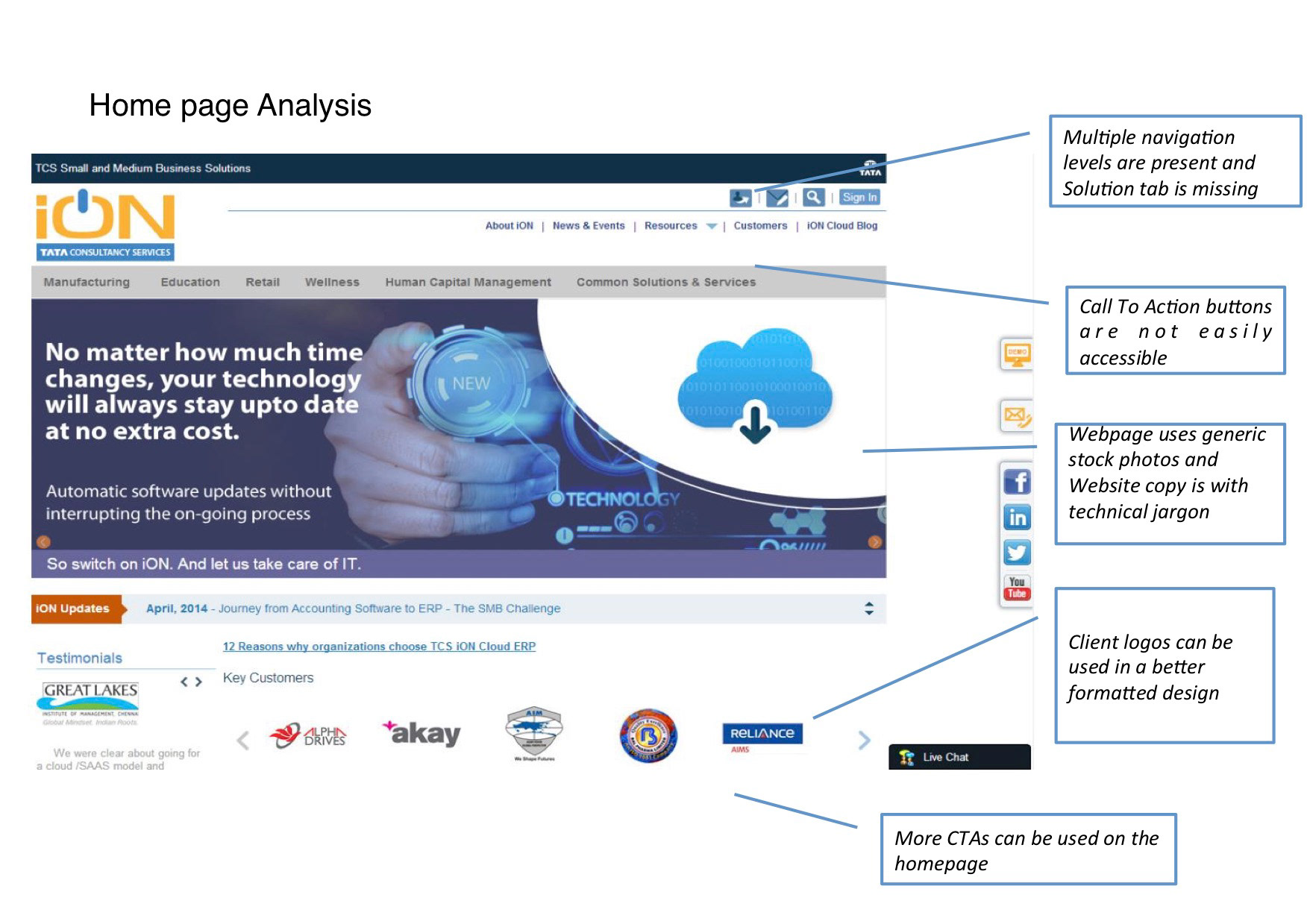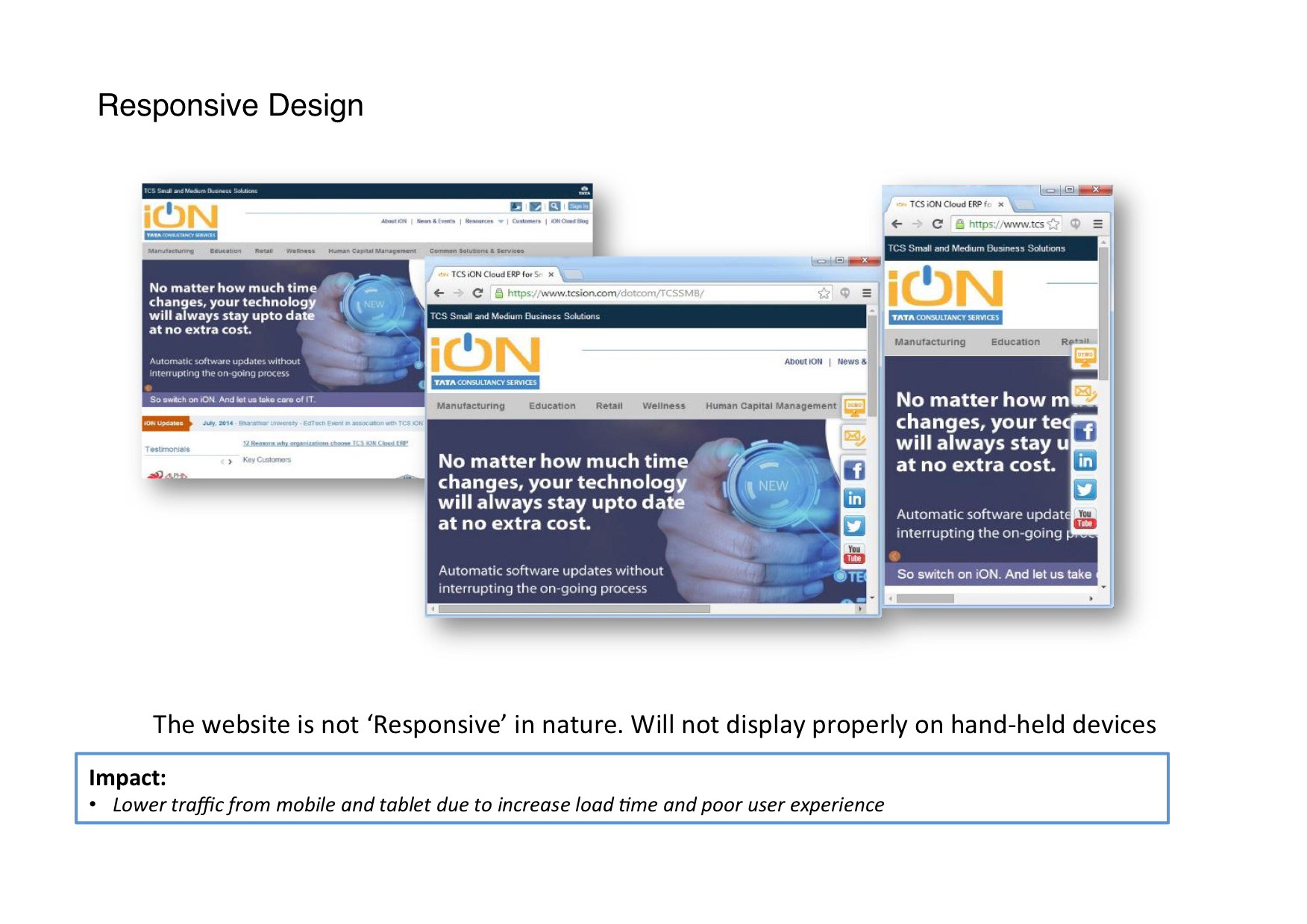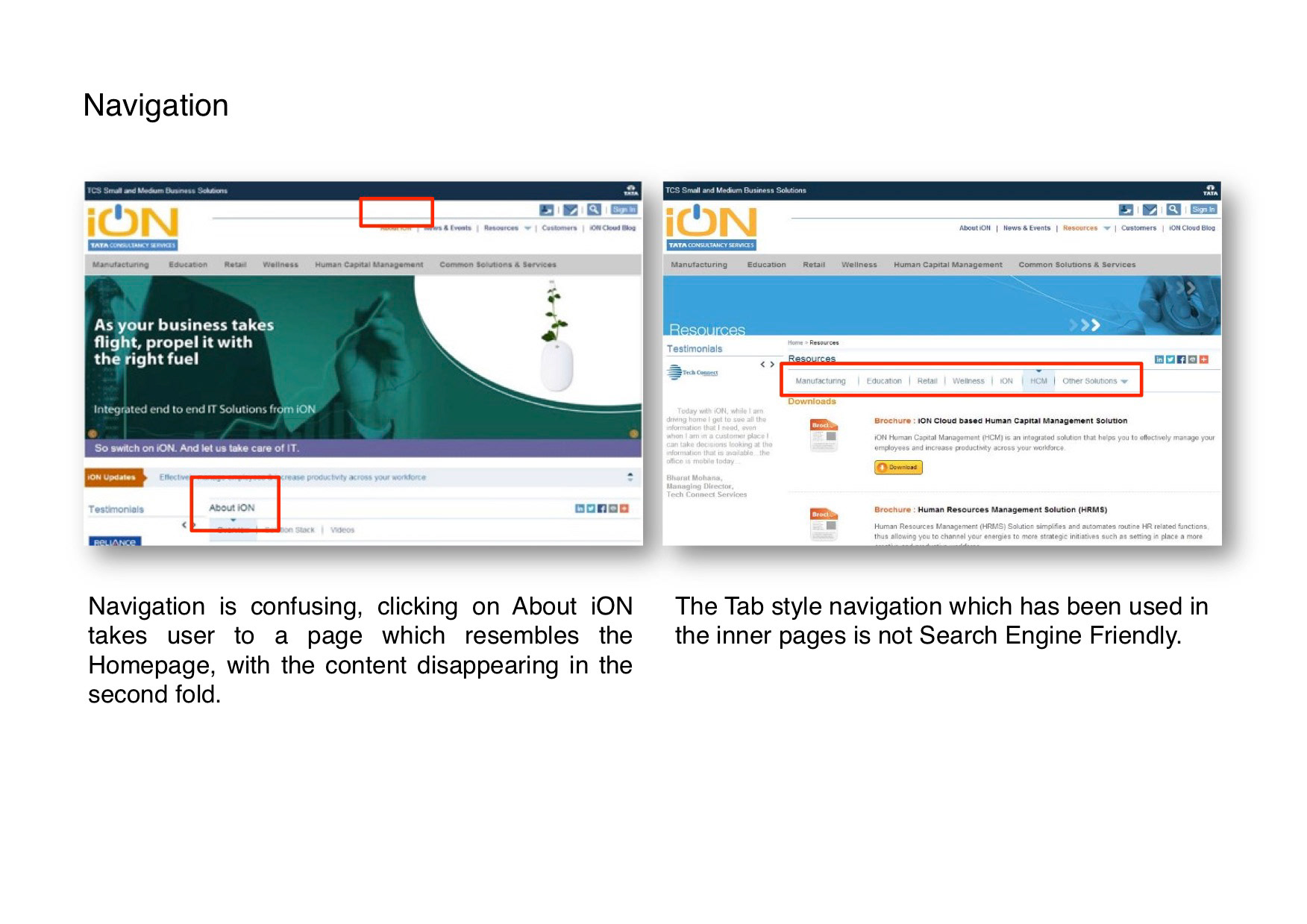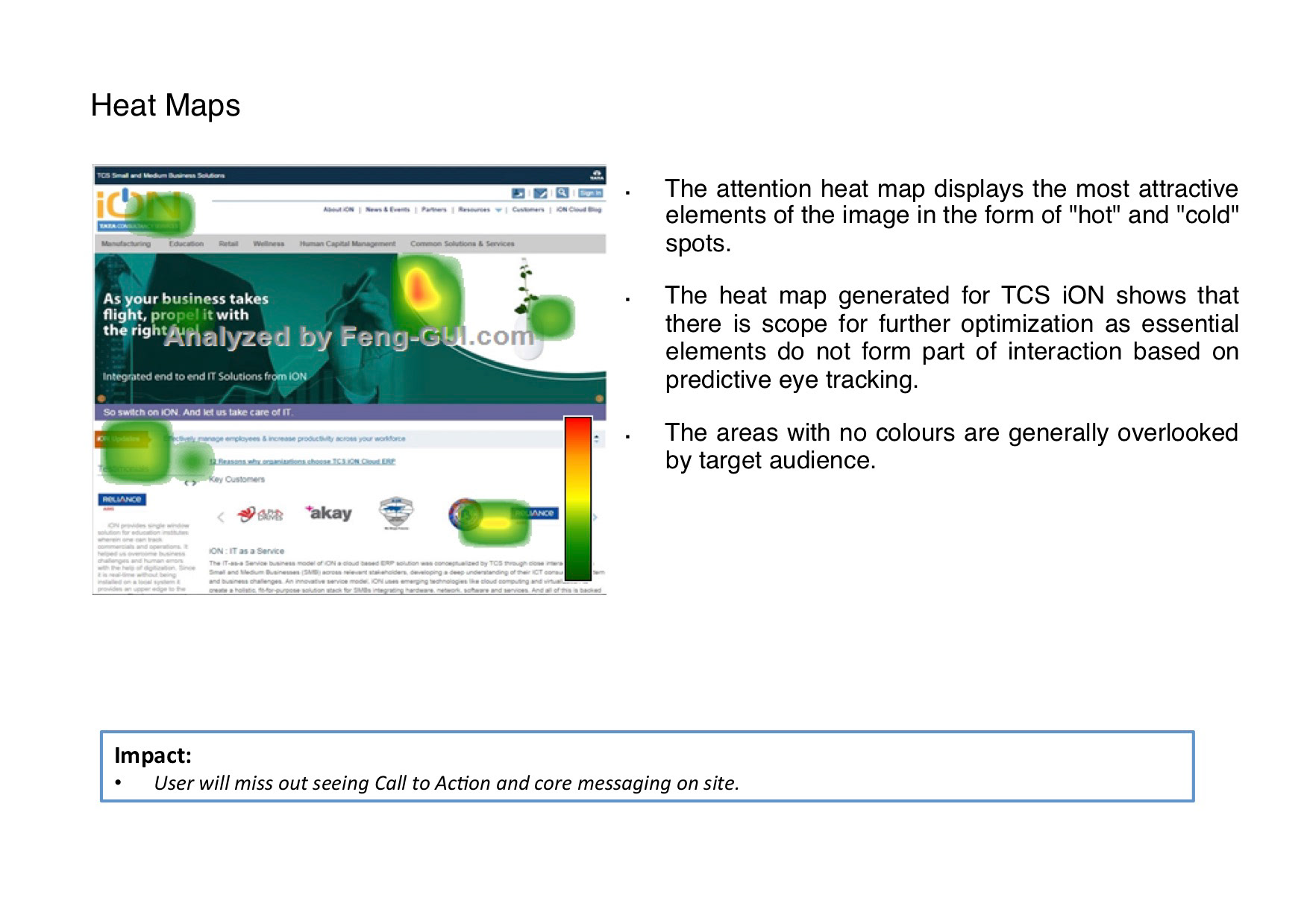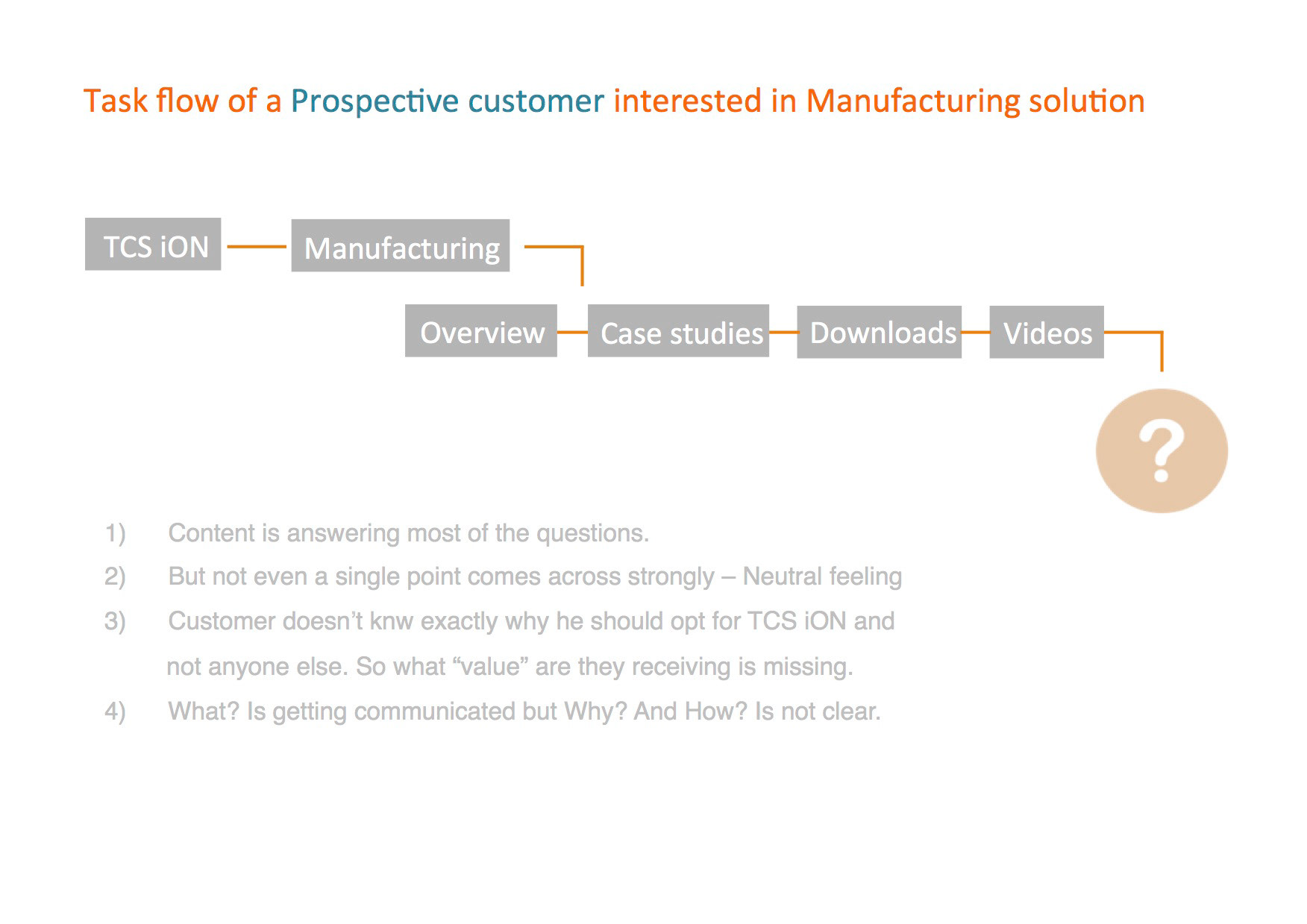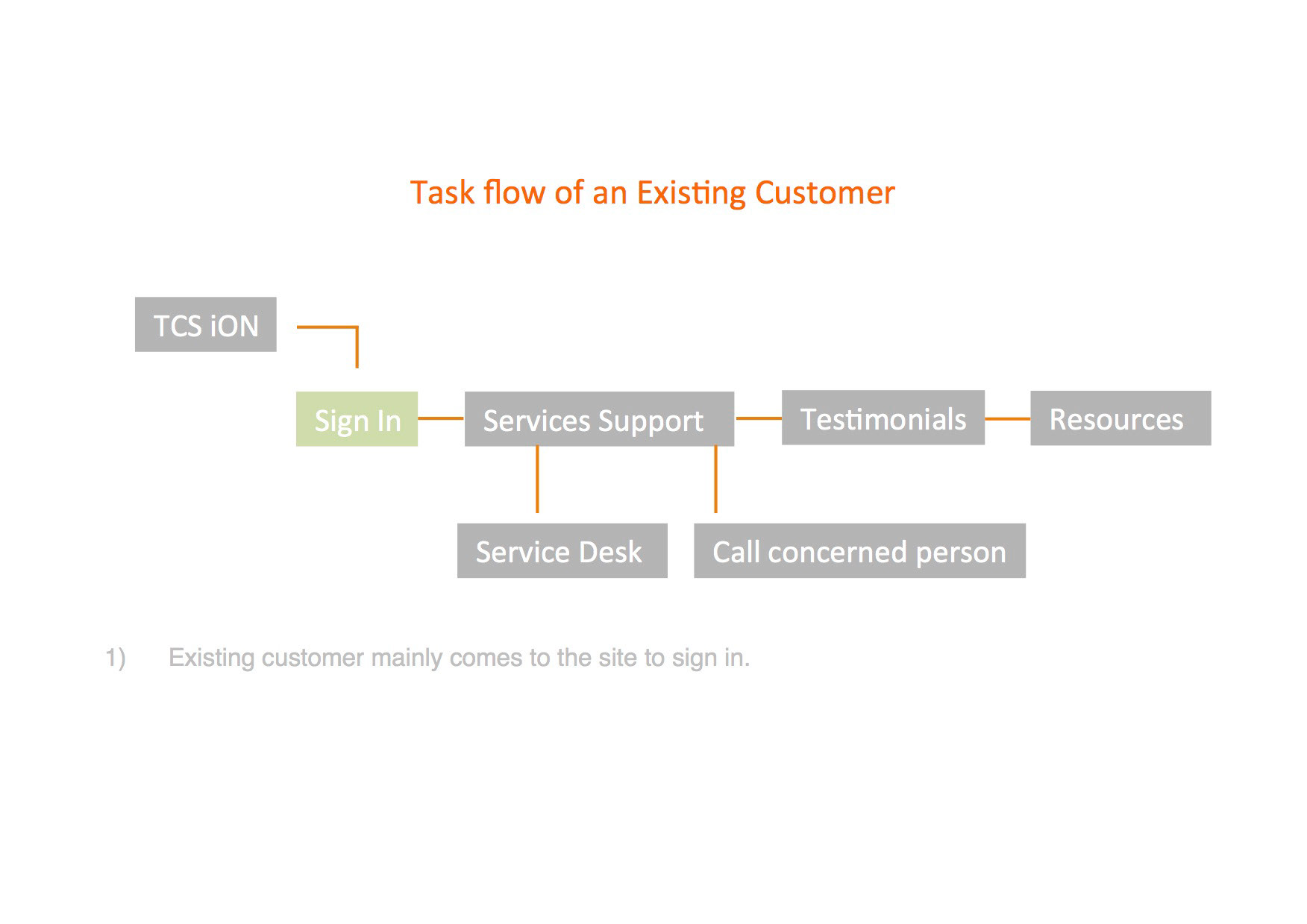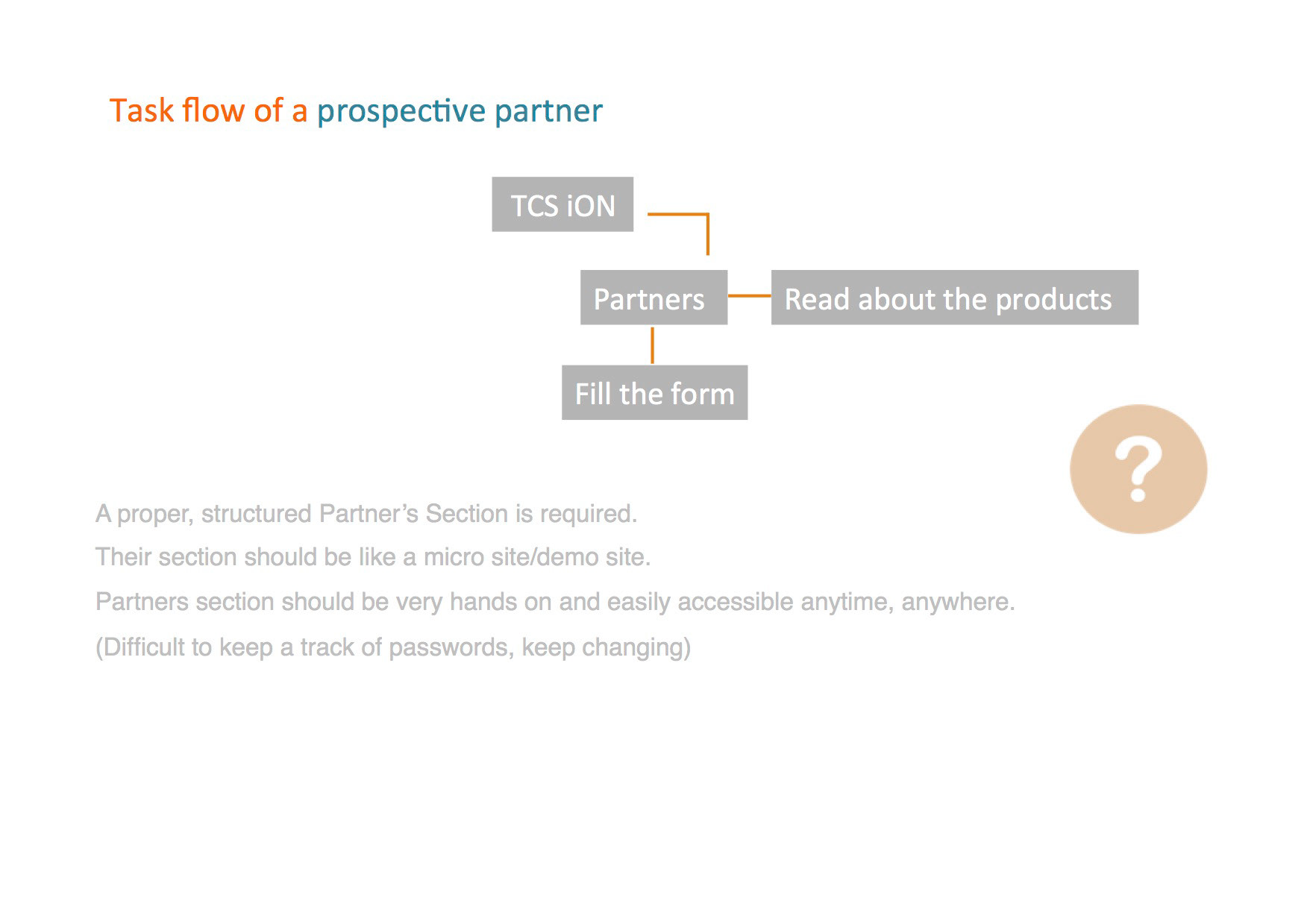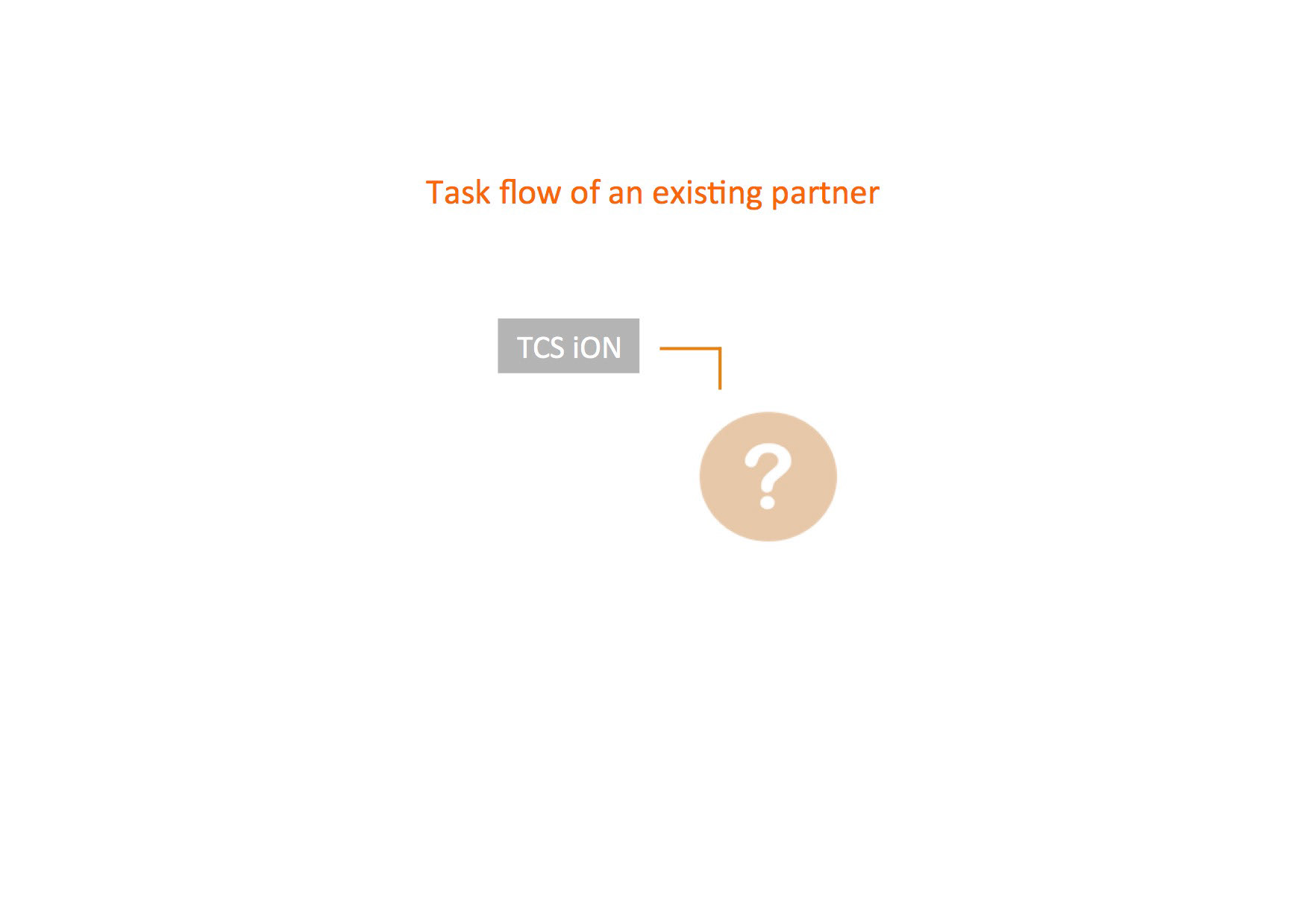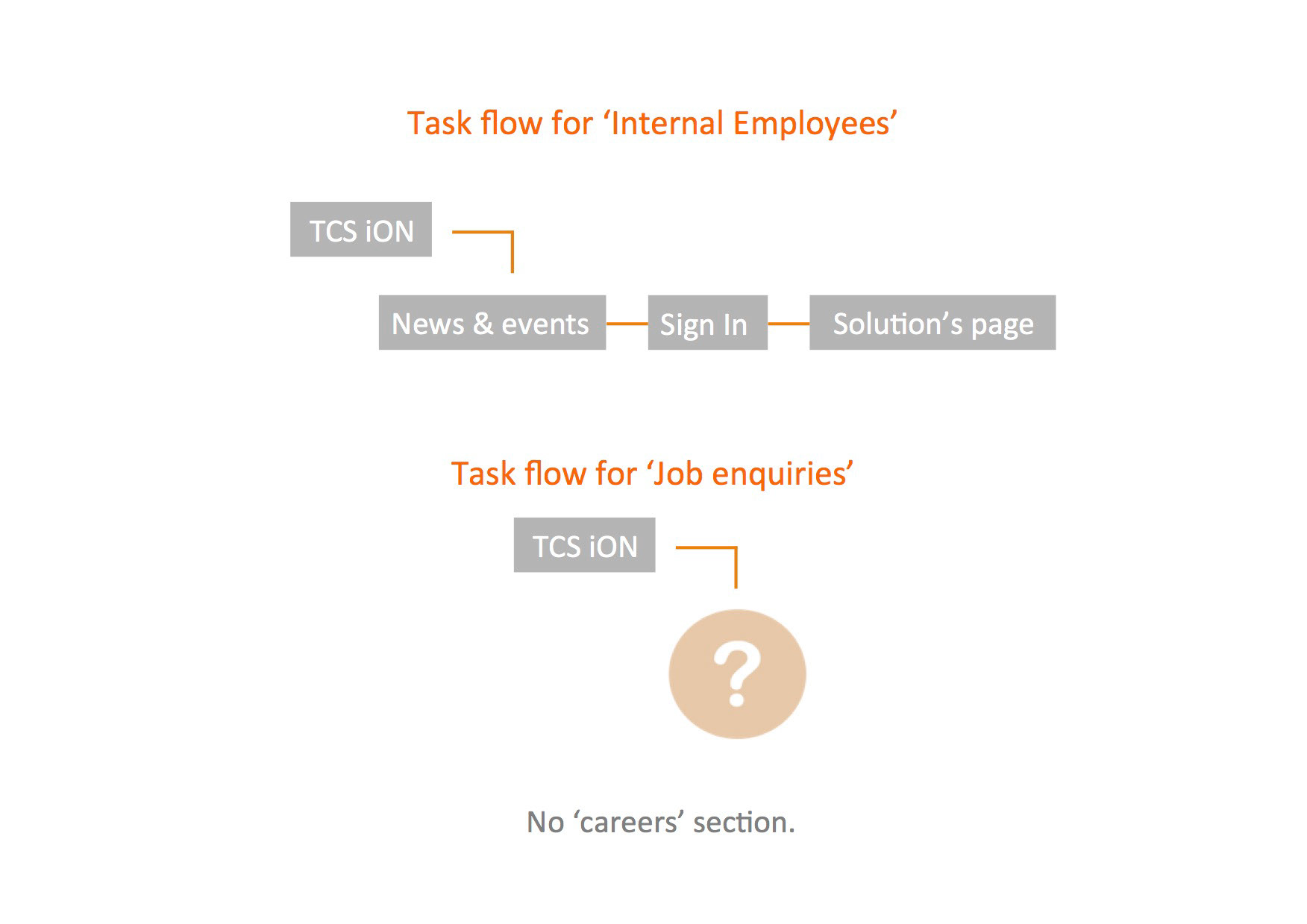 Finalizing User Requirement's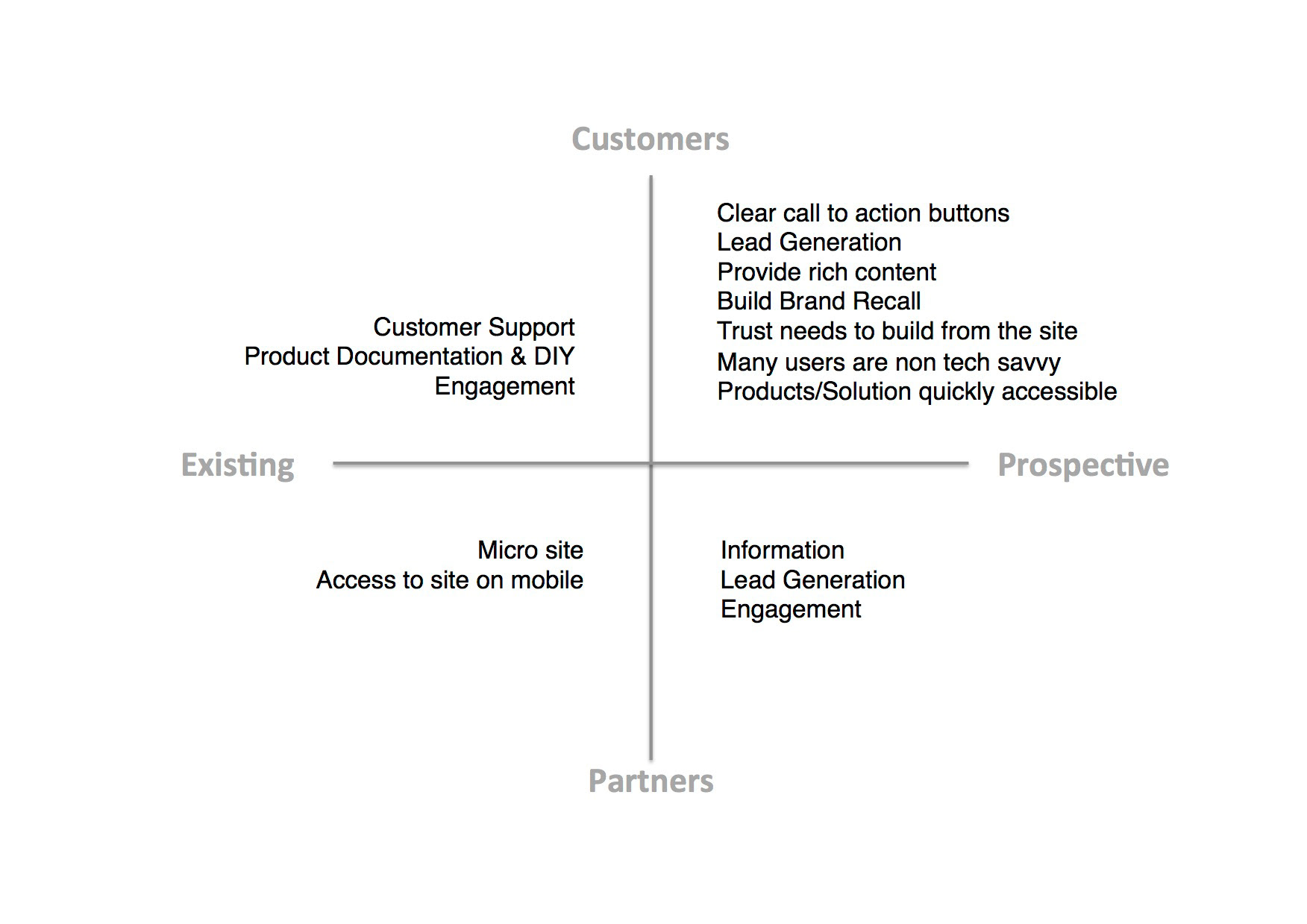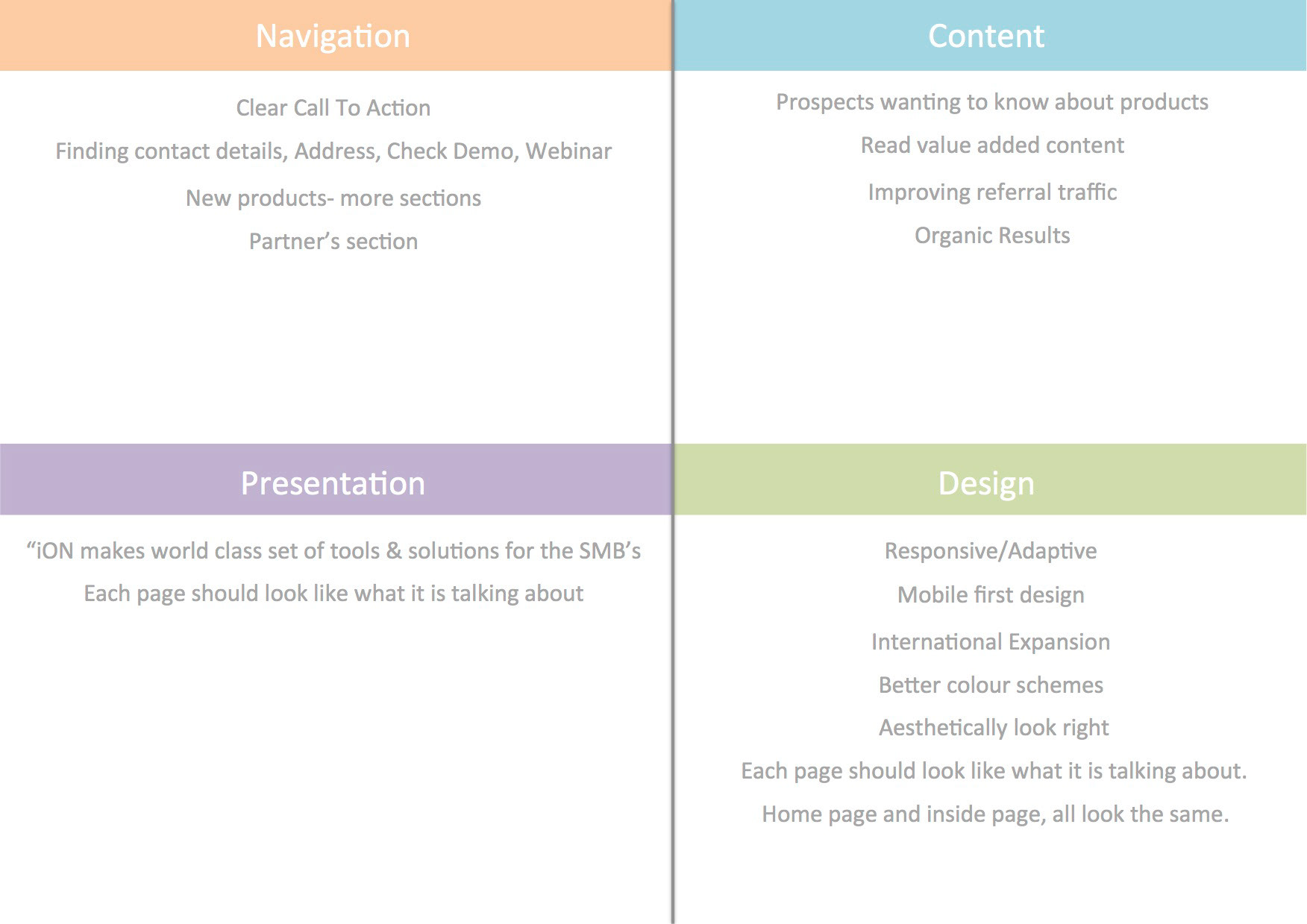 Content Inventory & Information Architecture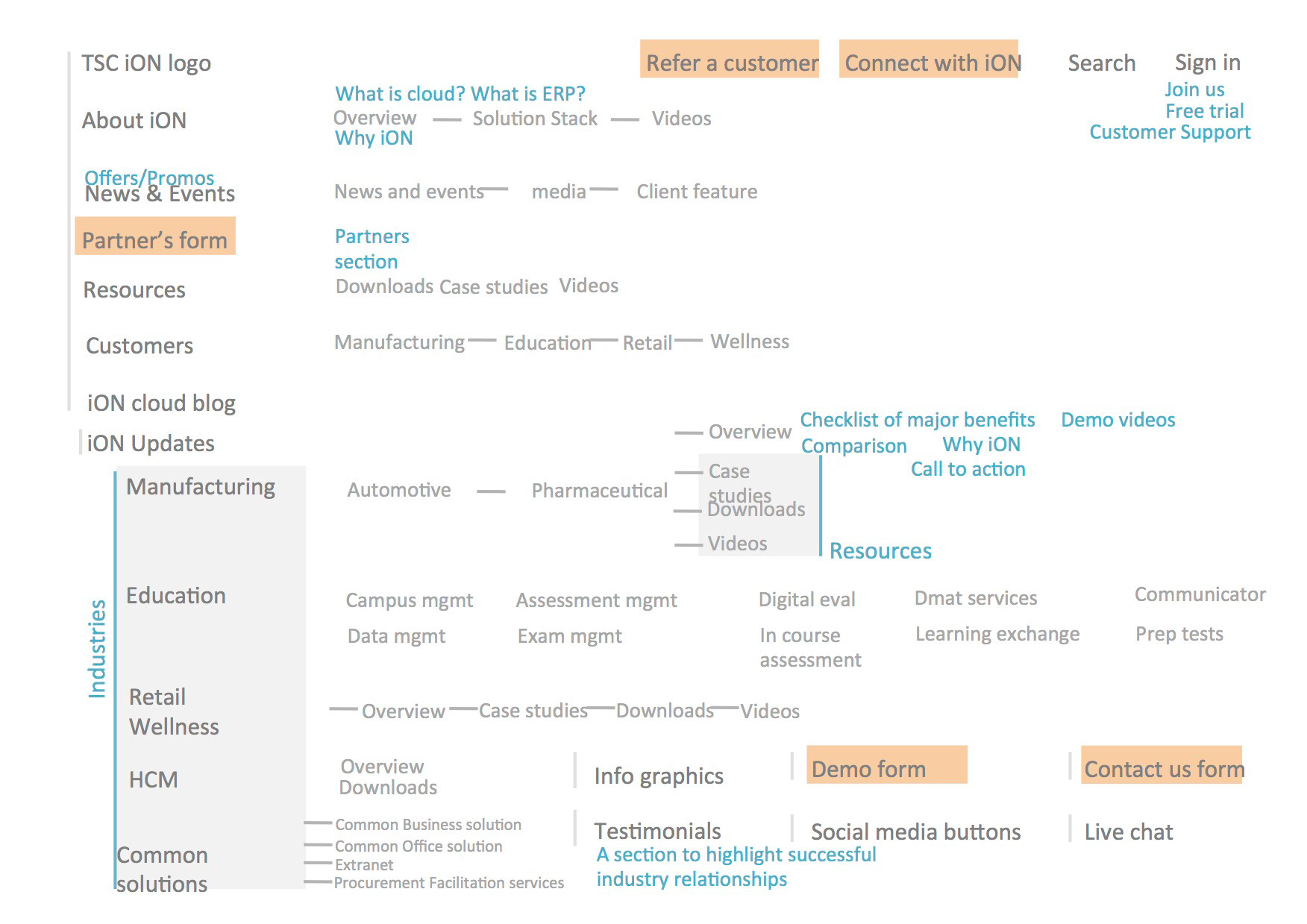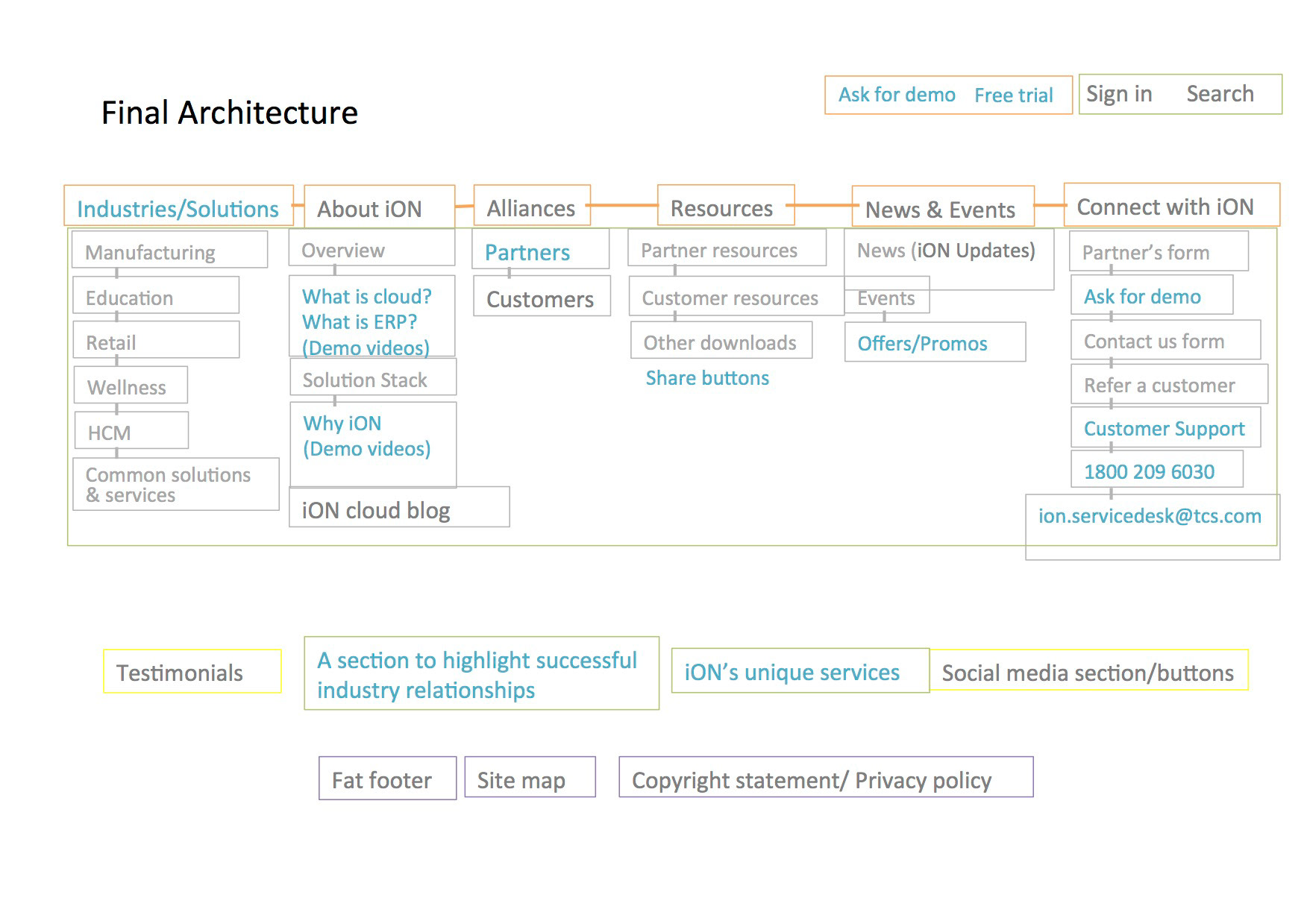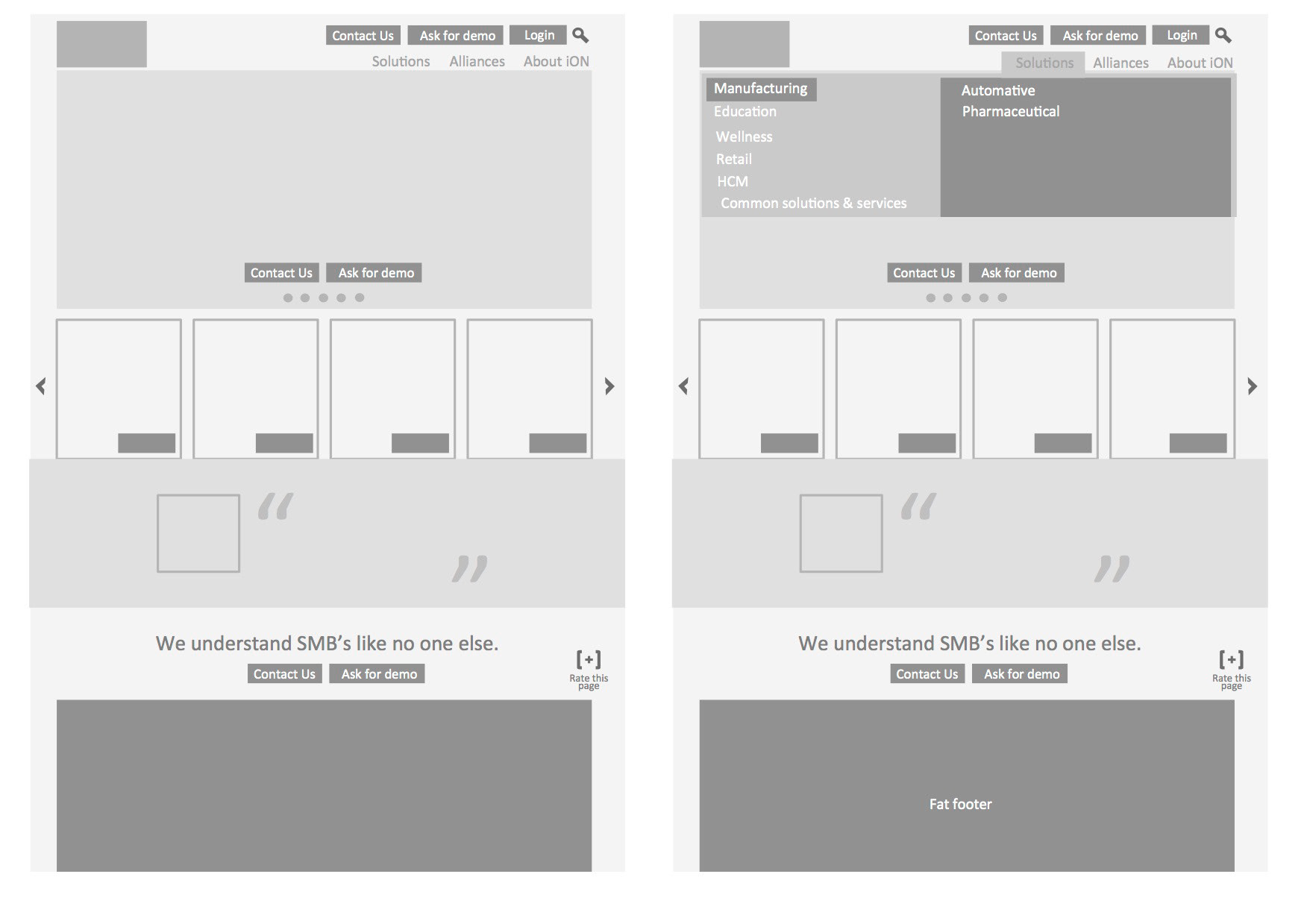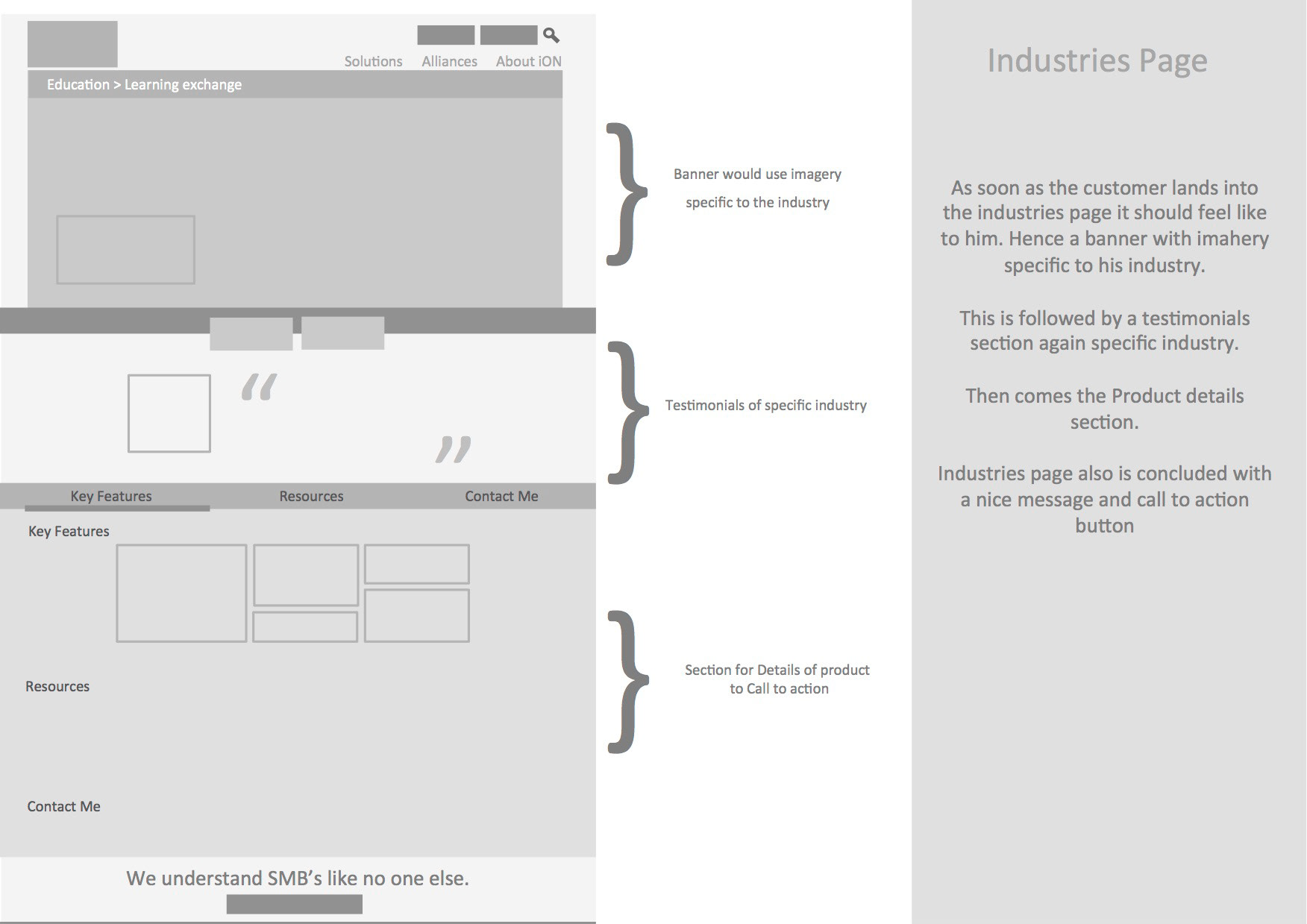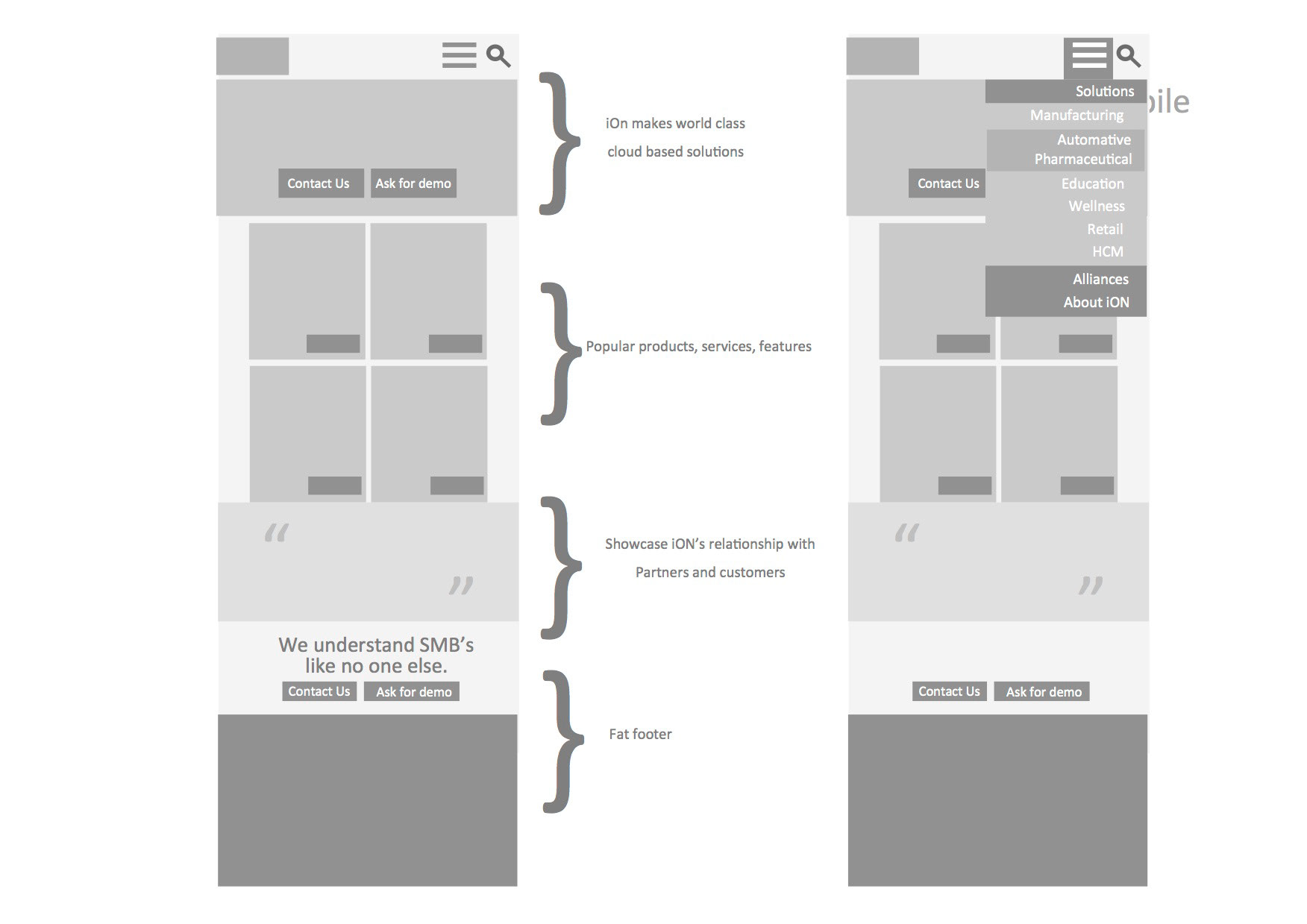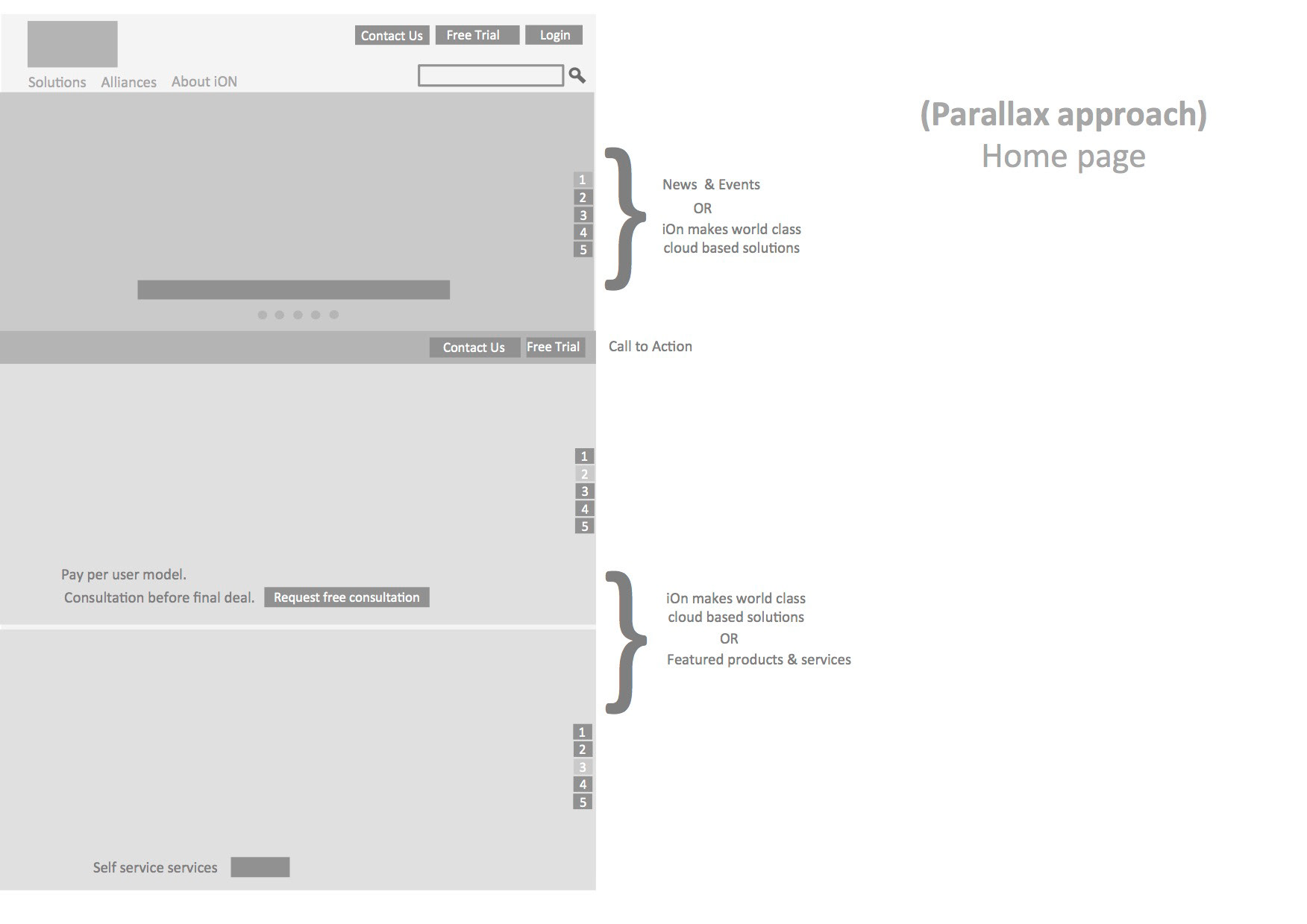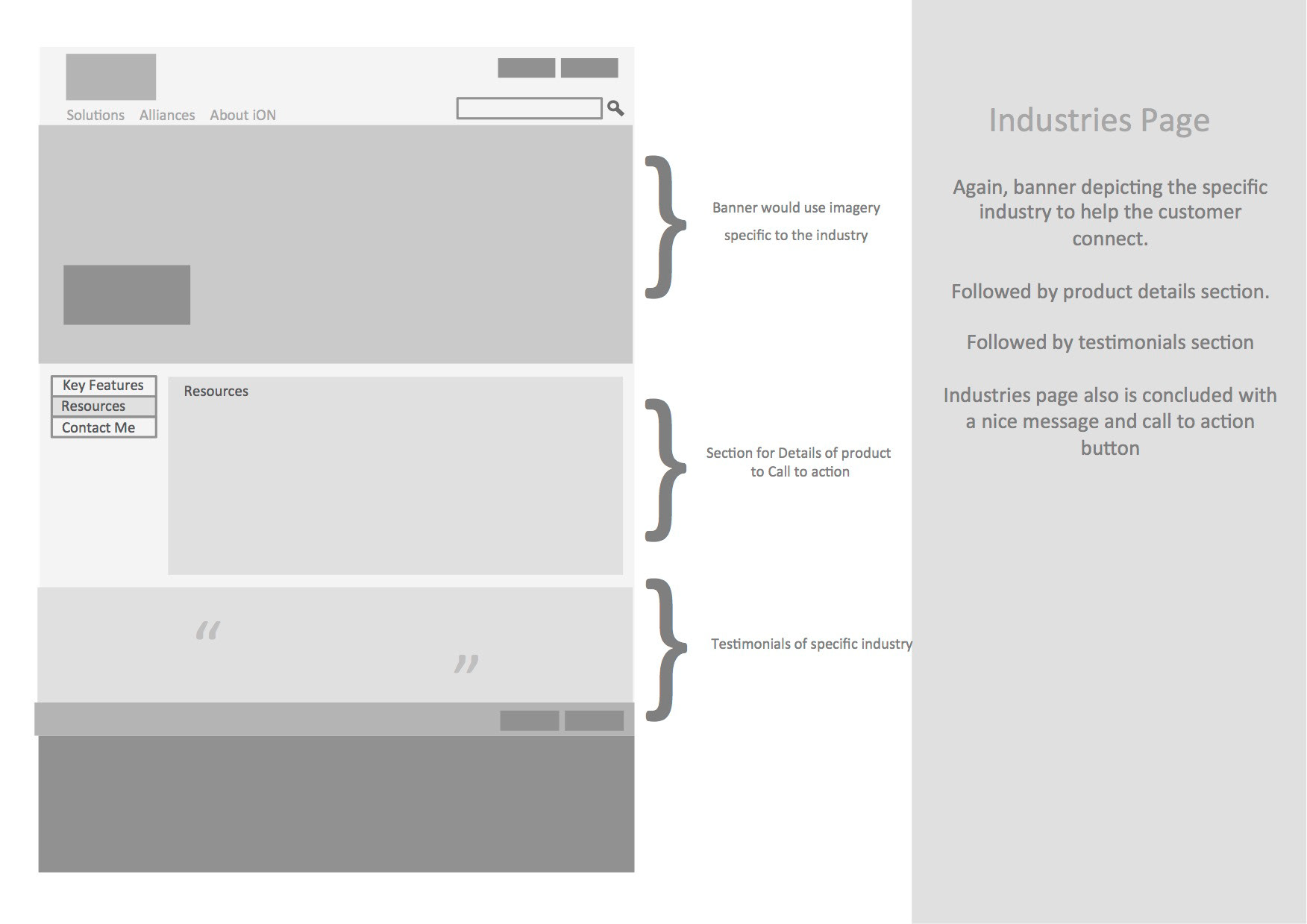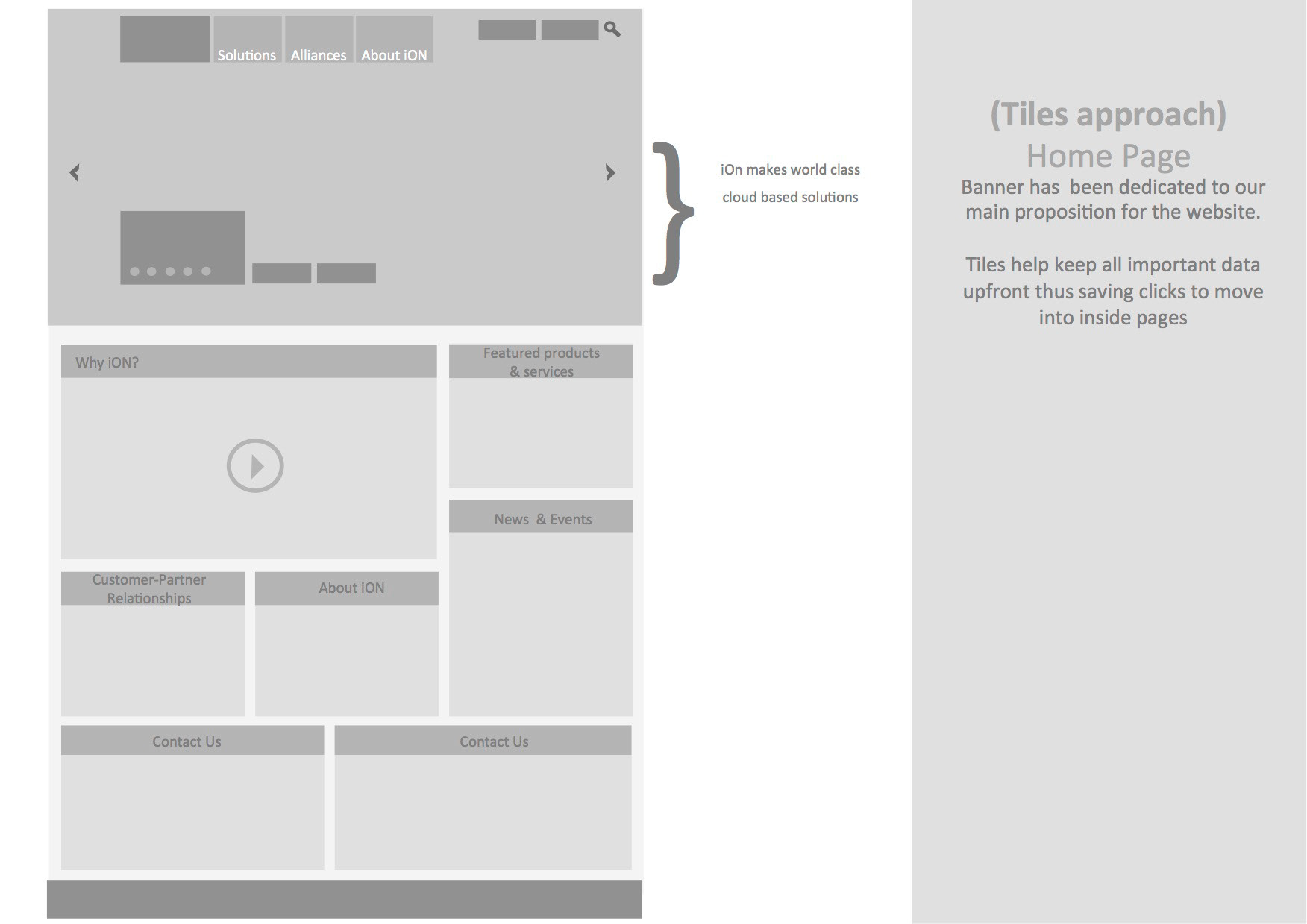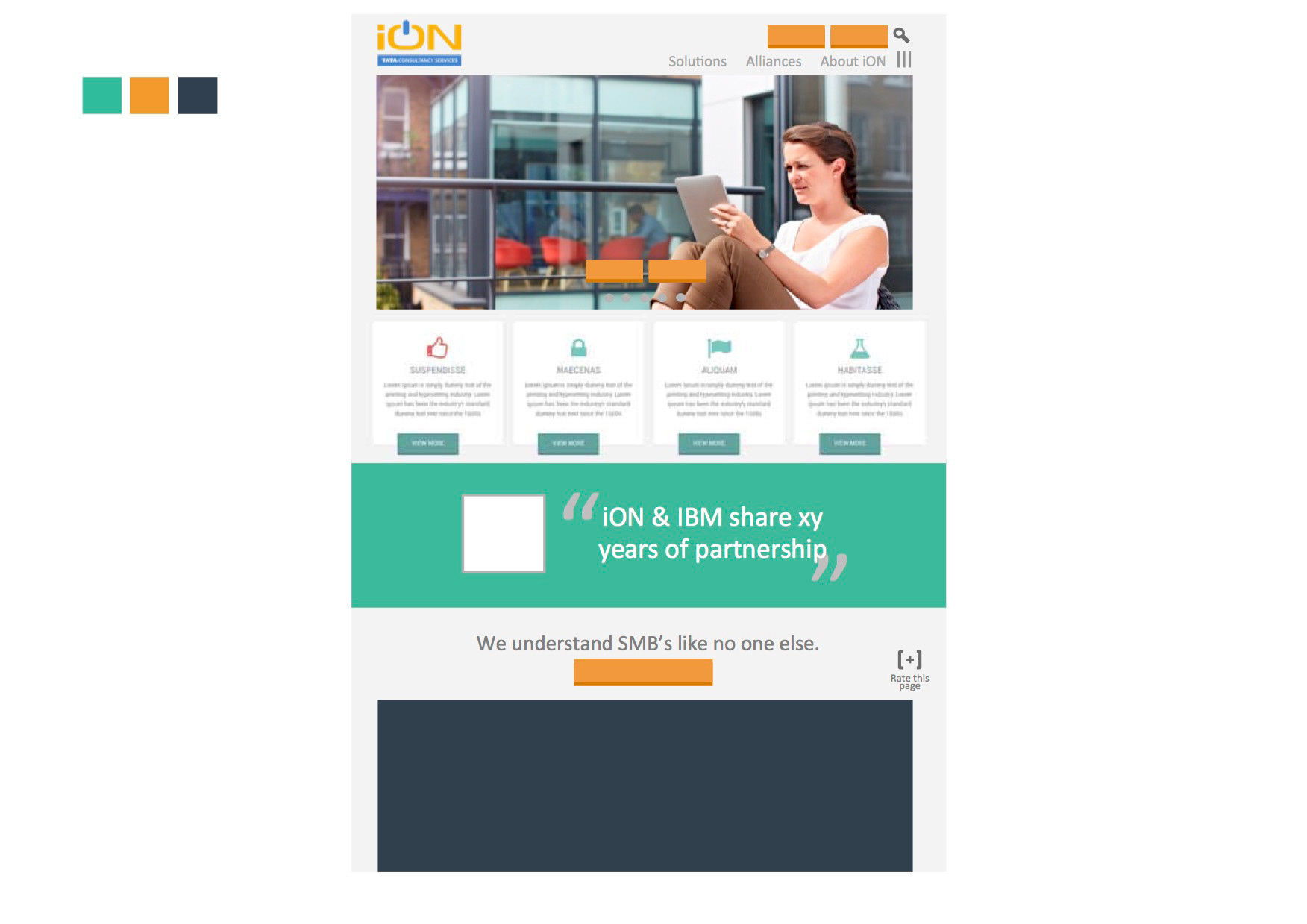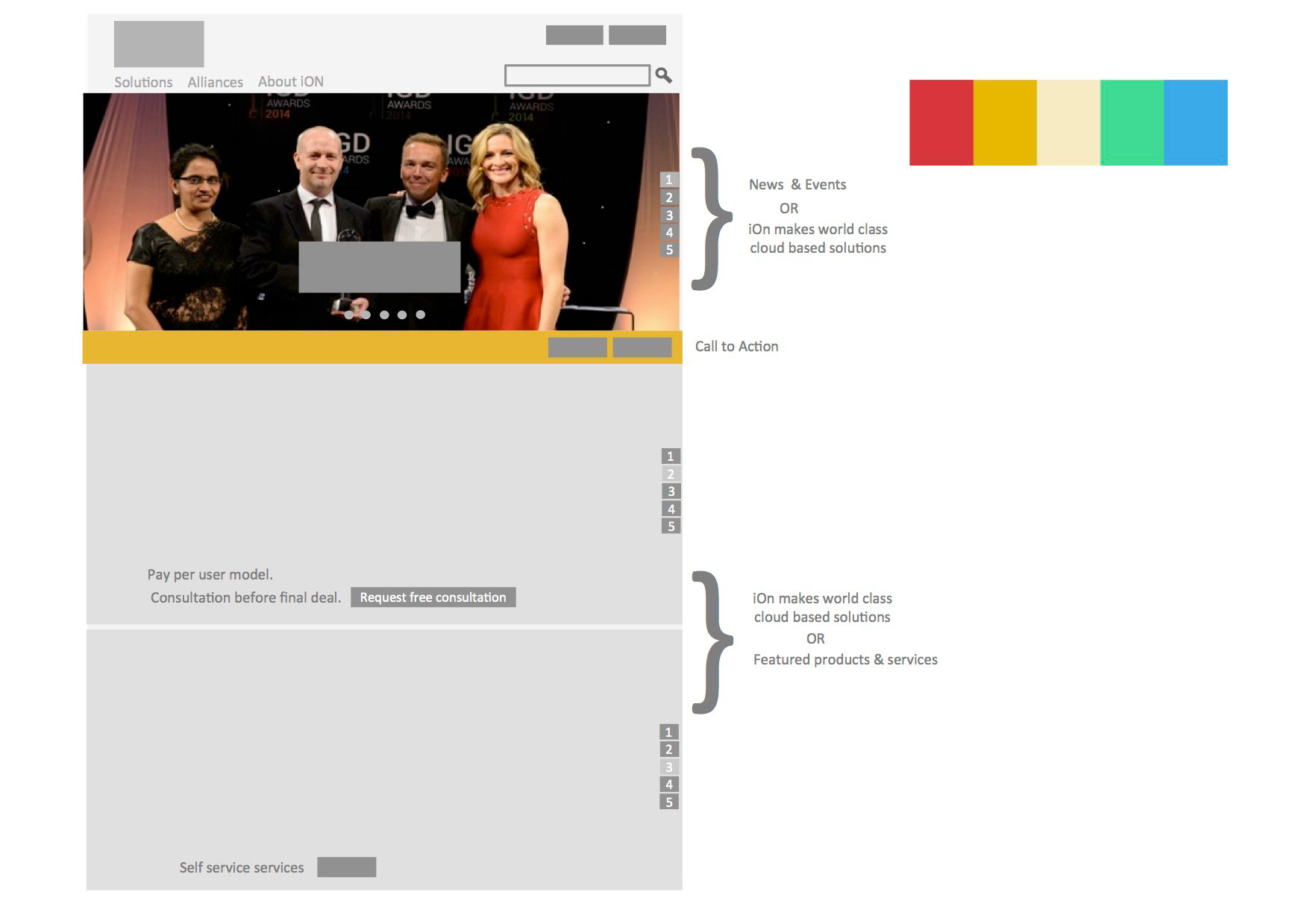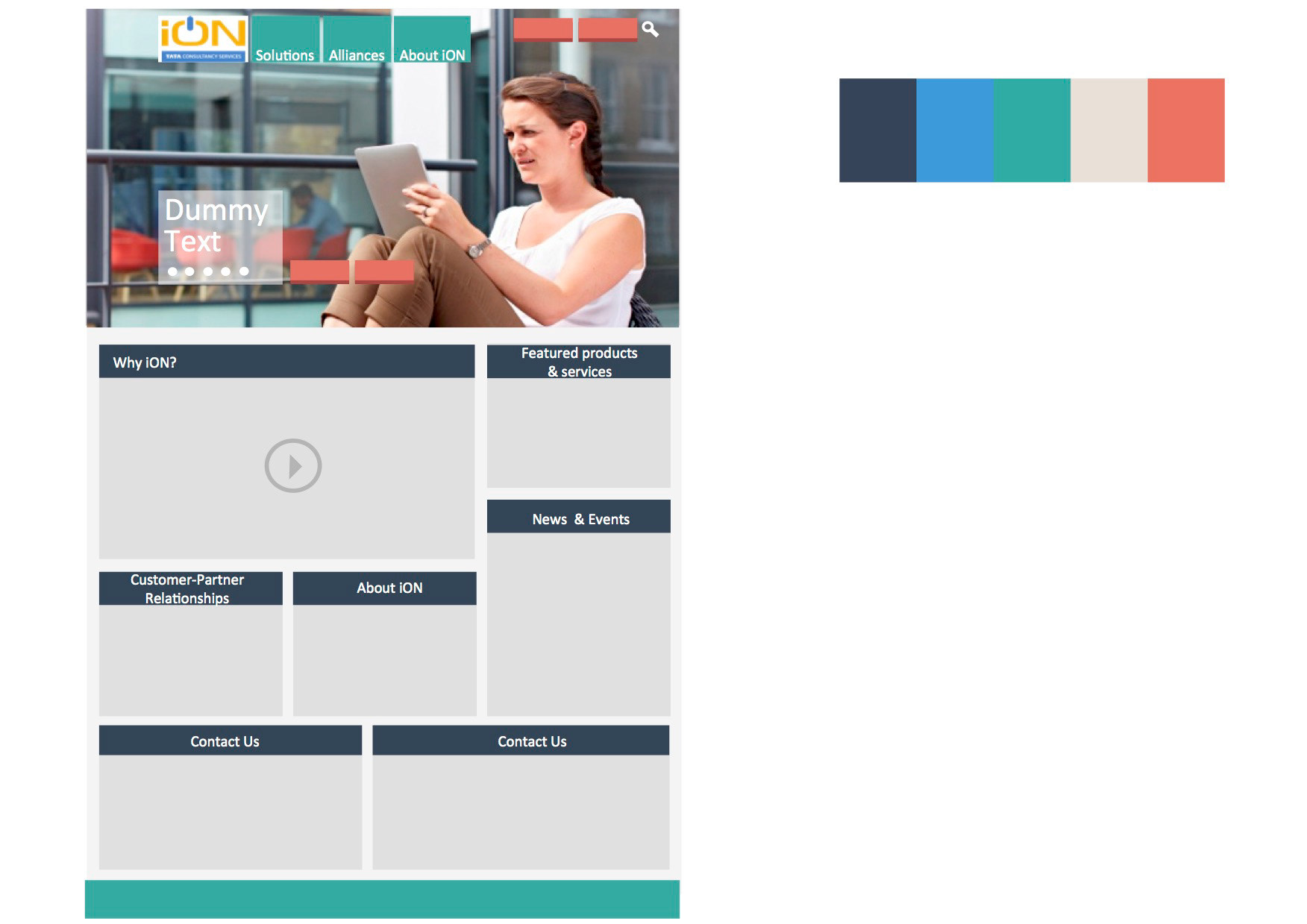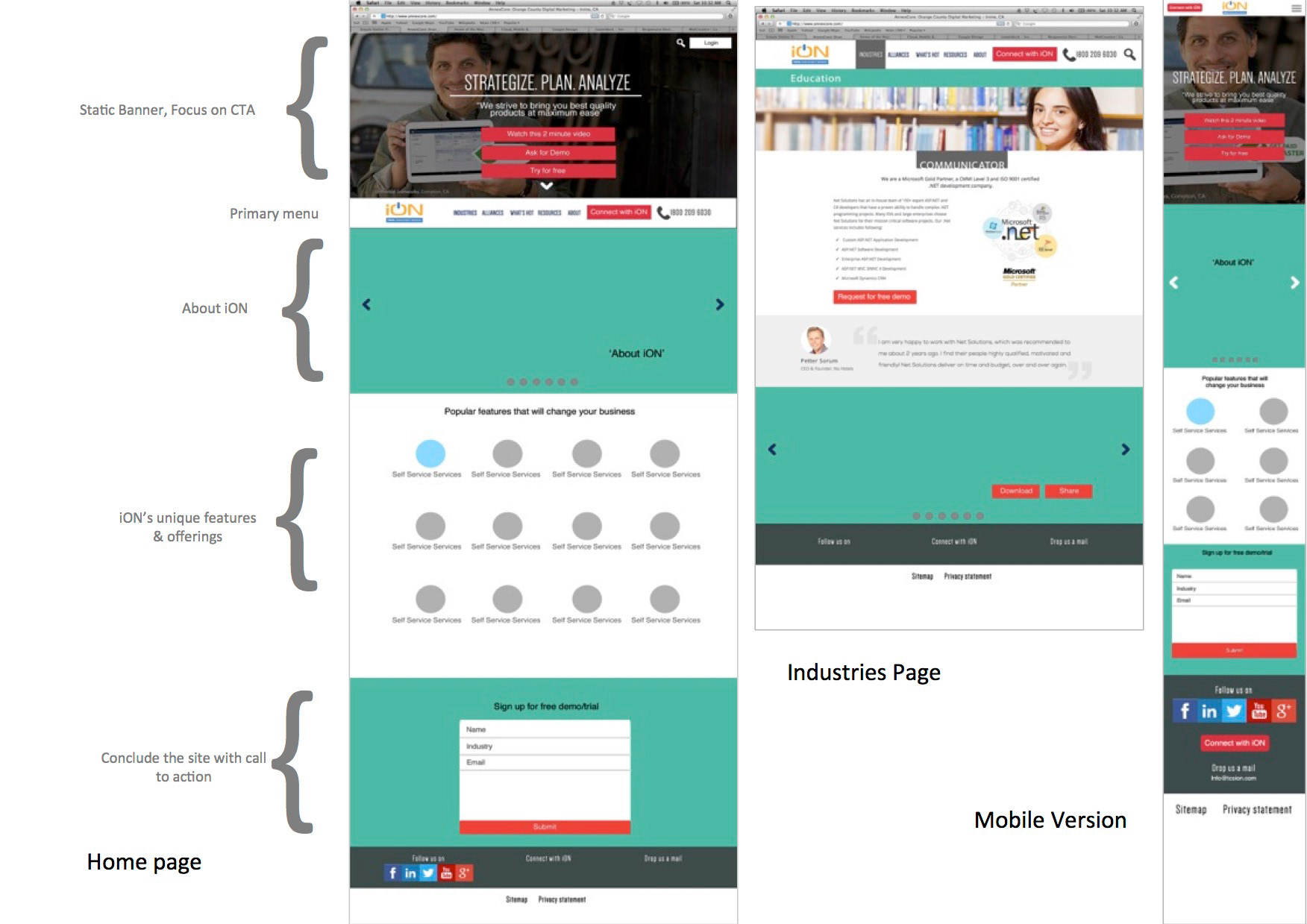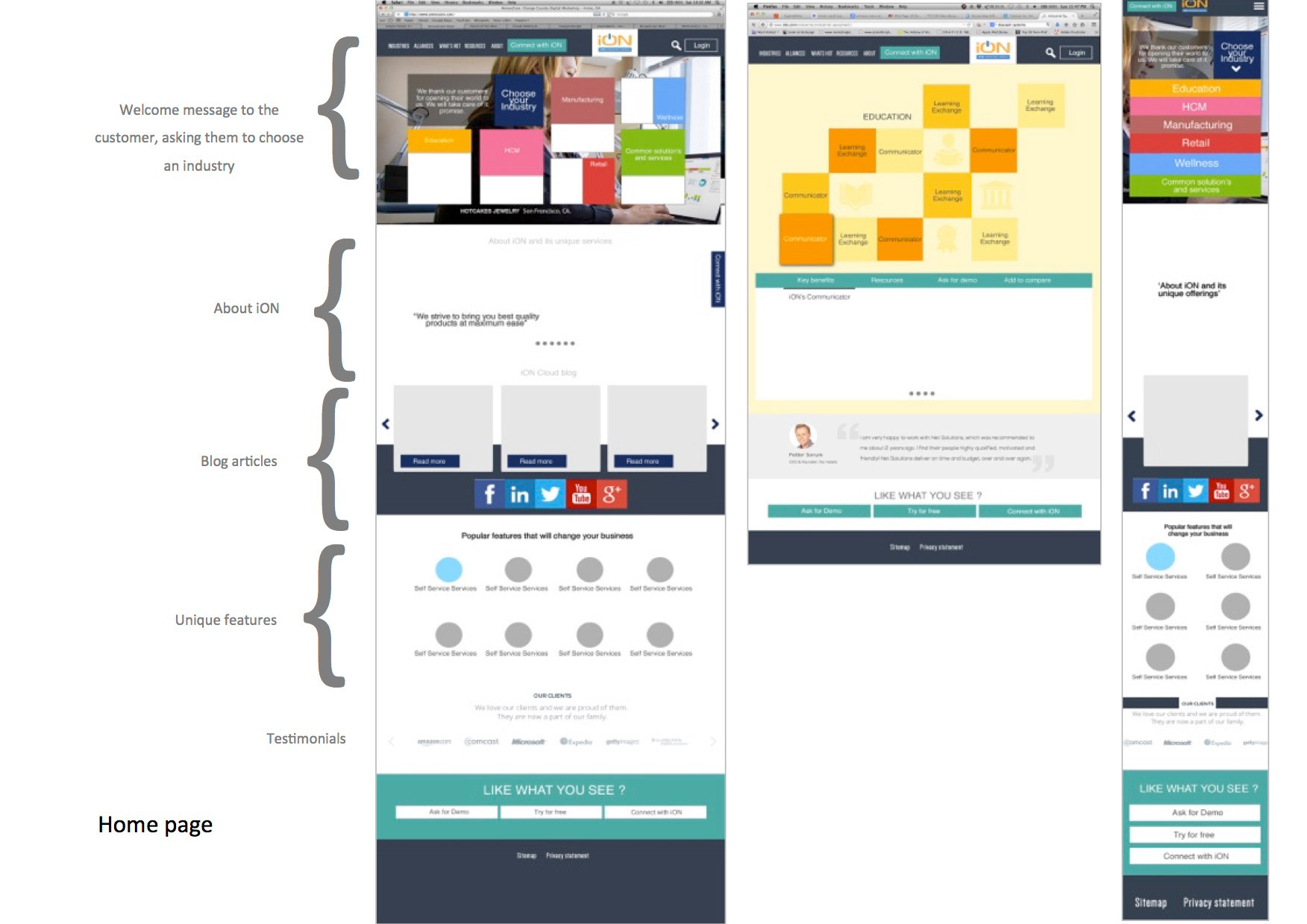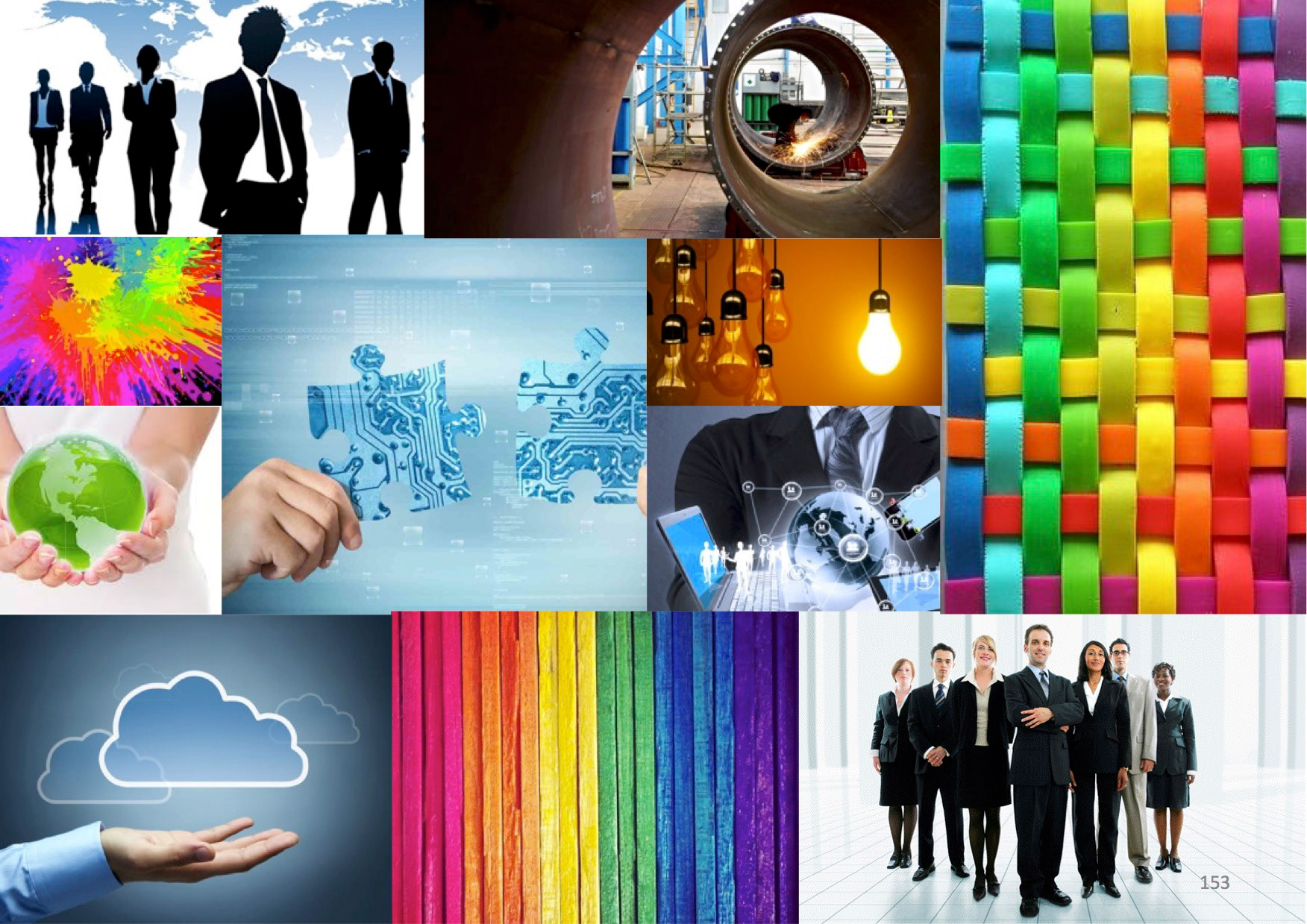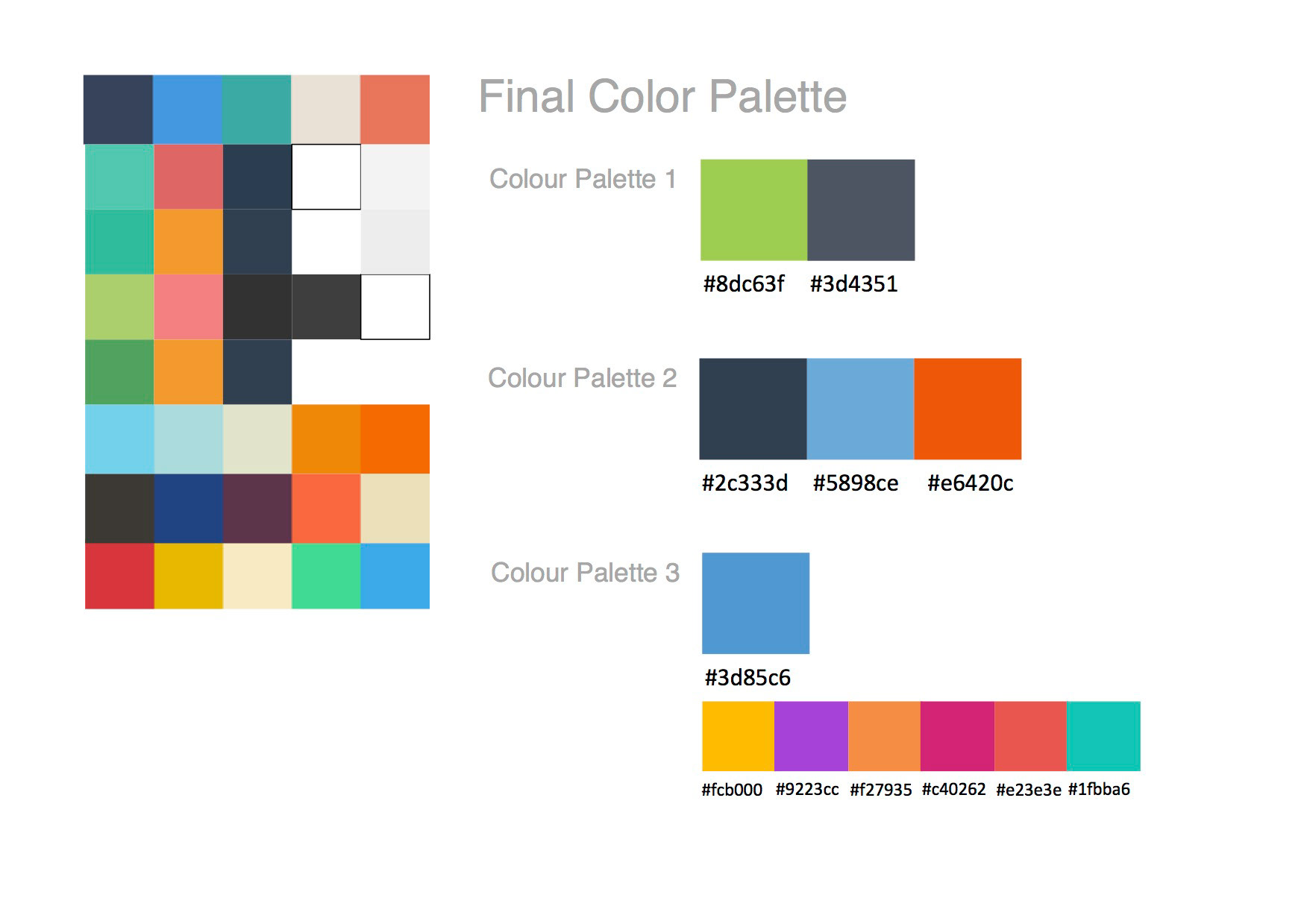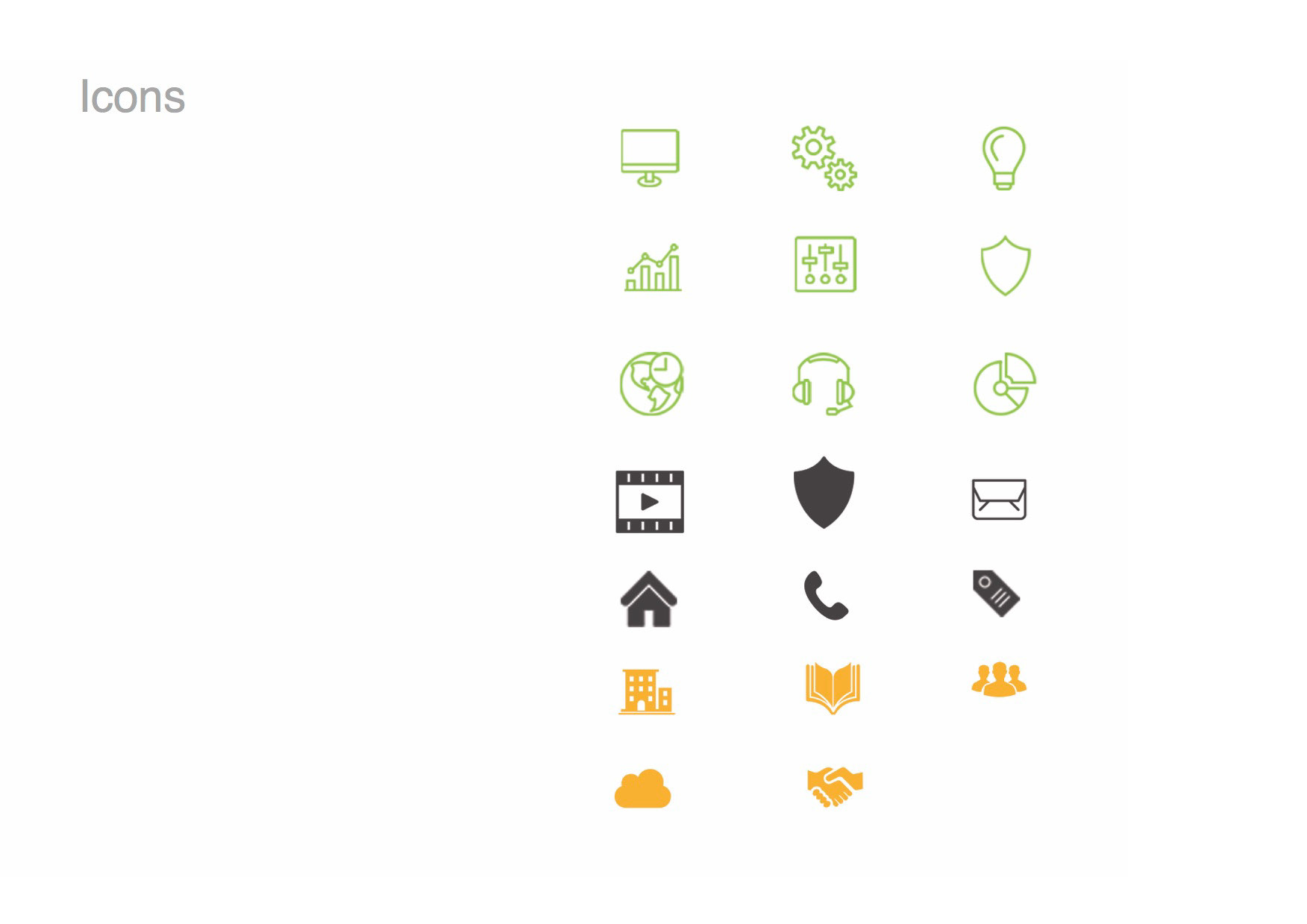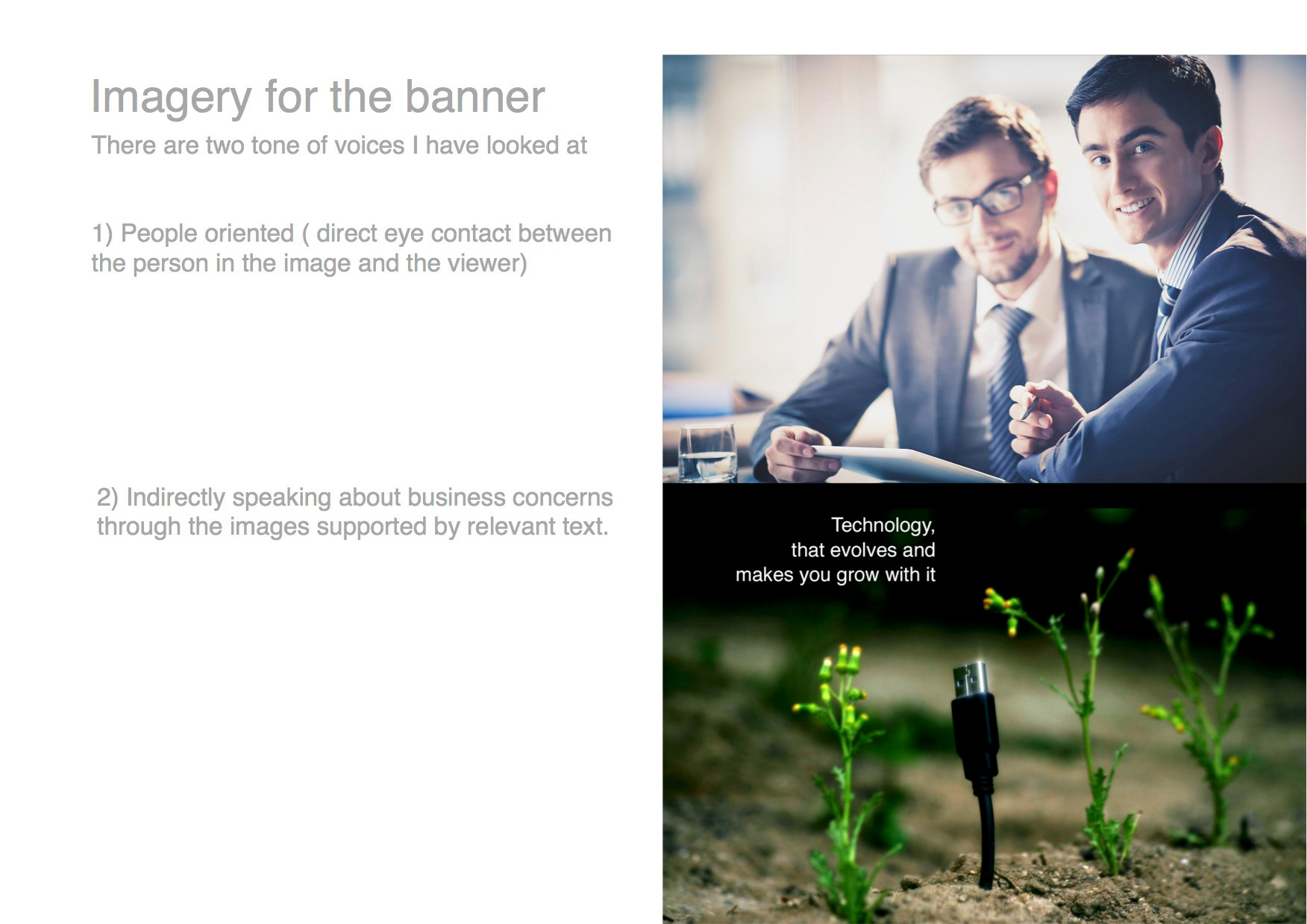 The first concept focussed on the requirement that user's identify most with the industry that they belong to. Hence the focus and flow of navigation was on selection of industry which would influence rest of the user's experience on the website.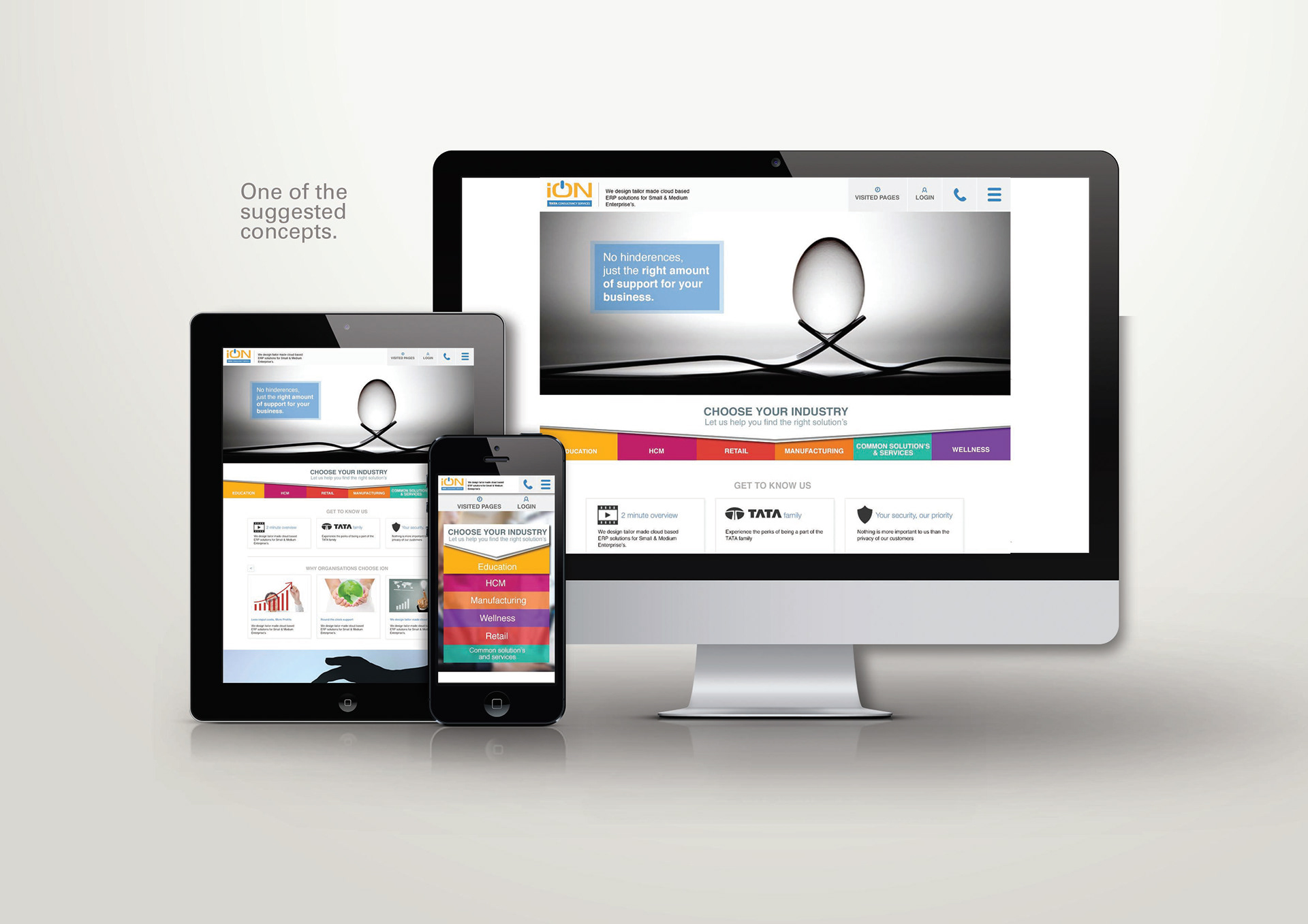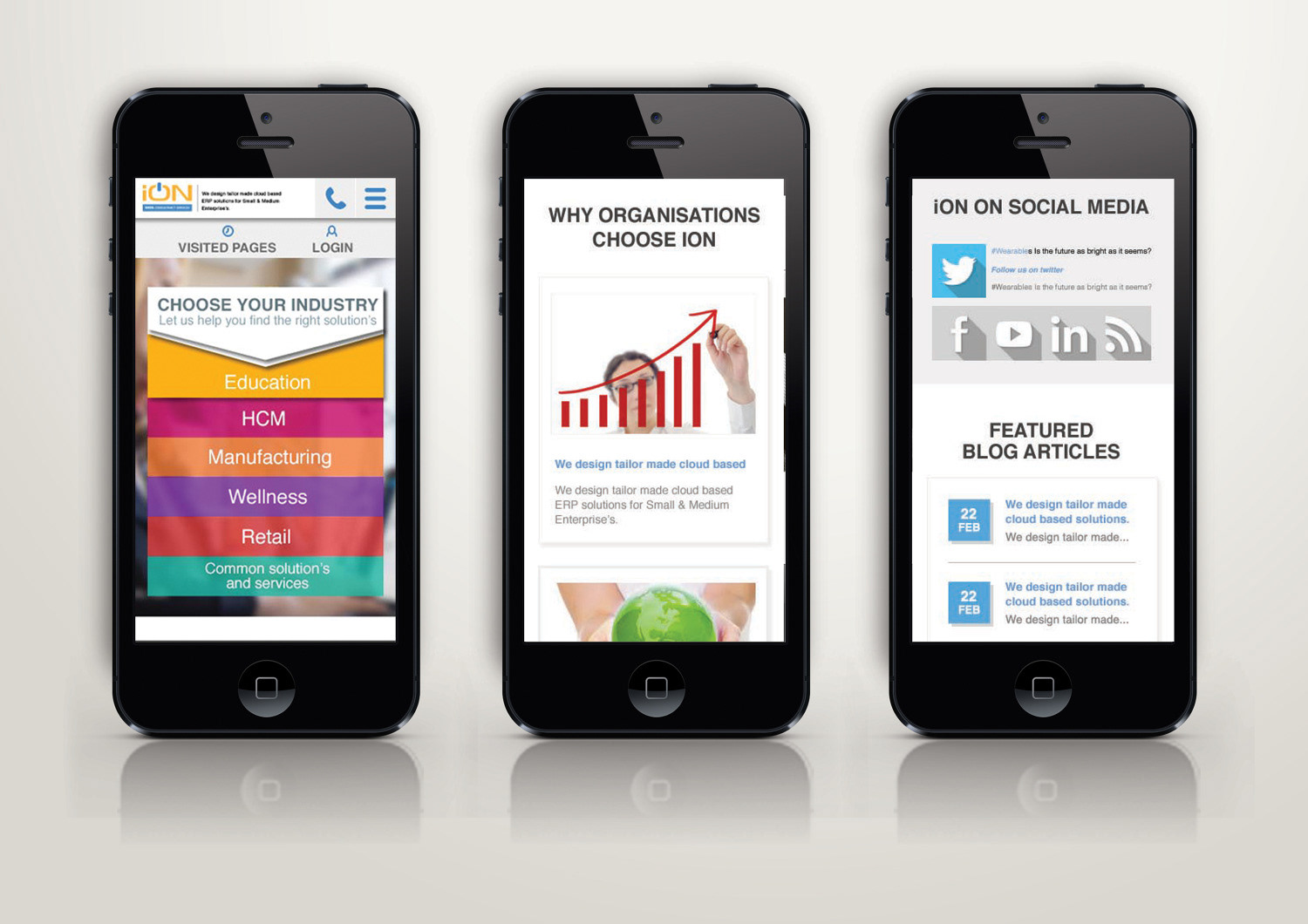 The second concept focussed on the idea of user's being able to try a free product demo from the website.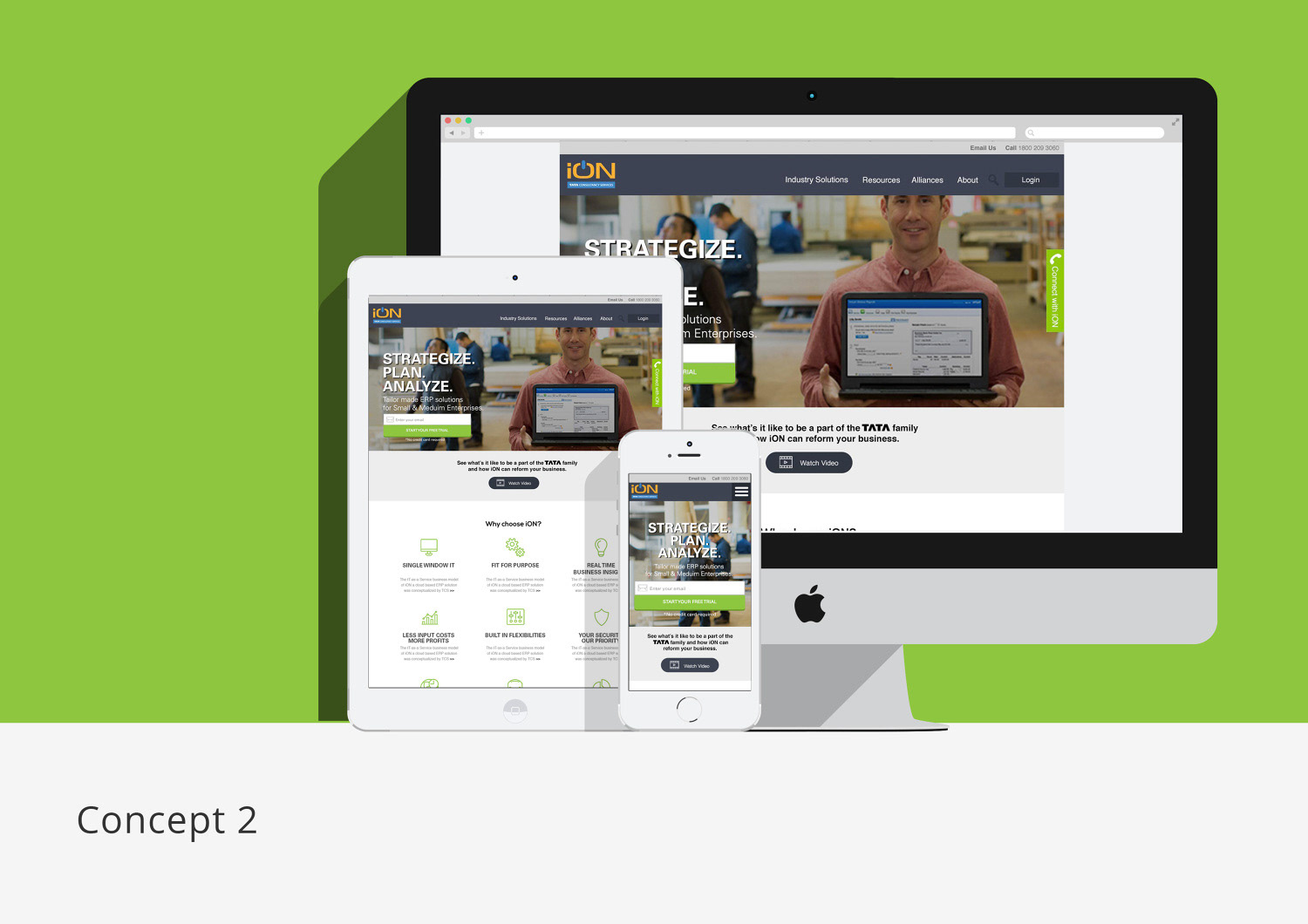 The third concept was proposed as an option that very closely aligned with user and business requirement's. Users could choose what industry they are from and the visual language was developed with specific focus on Indian market.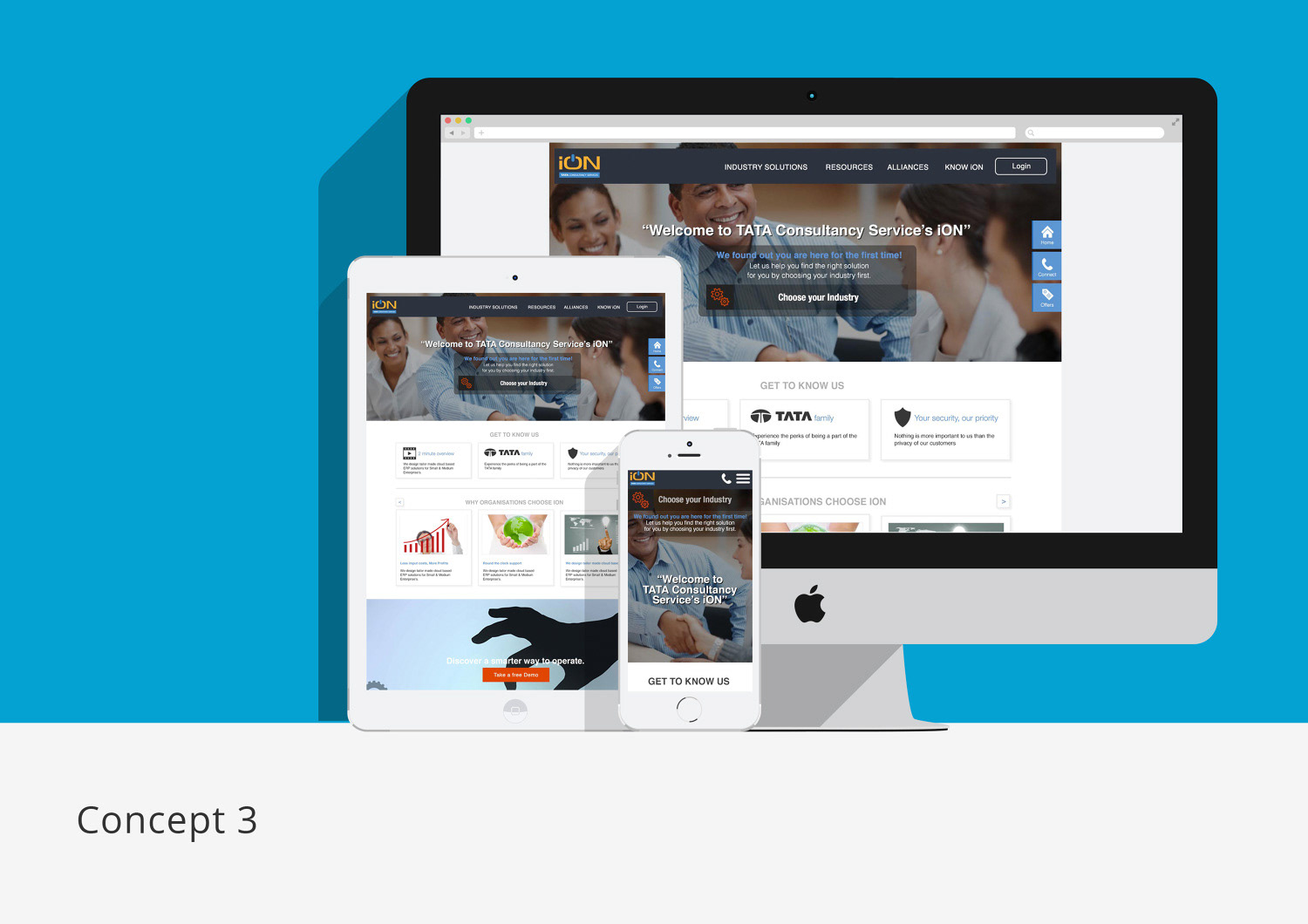 Concept that got everyone excited!
This concept was finalized for the new website's design due to the following reasons:
1) An important concern that user's raised during interviews was that the website does not induce trust upon its visitors. After careful consideration and multiple discussions with the marketing, it was decided that the company would offer a free product trial to its a visitors as a mark of trust. Also, I introduced testimonials section which represented iON's relationship with big clients like IBM, which would again help in building trust for the users.
2) The 'Connect with iON' was made into a floating button so that users would have access to it all through as wanted by the users.
3) This concept best balanced the user and business requirements from the website.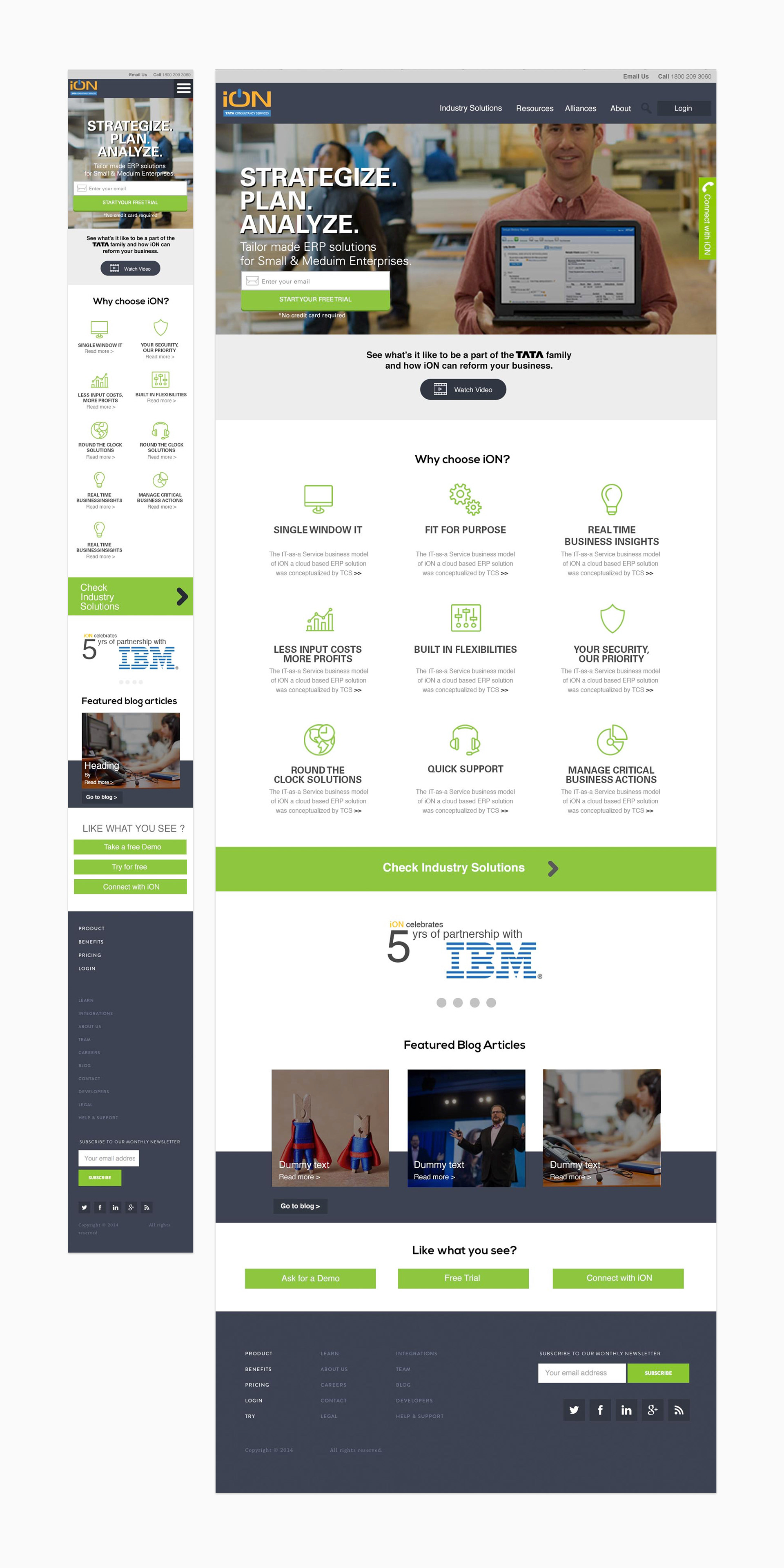 Key Challenges & Takeaway's
The key challenge in this project was balancing the business and user's expectations from the website. This website was the primary marketing product of iON. For the users, this website was the primary communication medium for new users to be able to understand the product offering's. It was challenging to identify the right structure and content of the website that would satisfy everyone's needs. 
Key learning's were
developing understanding of ERP Cloud Solutions, learning detailed Usability Process, Responsive Design and Mobile First Approach.