At 99acres.com, I was design owner of one of their revenue generating product's called "New Projects". This section of the website was home to advertisements by some of the biggest real estate project developers/builders in India and some parts of south east Asia. 
- For the developers/builders this product described every reason

"why should a buyer make property investment with them"

. 
-For prospective buyers, these ad's gave them an opportunity to research about one or more real estate developer's online, get informed about their offerings and potentially get in touch with the brokers.  
Role:
User Interface Designer
   |    
Team:
 2
 Designers, Multiple Developer's, 2 Product Manager's
   |   
Duration:
 1 year  |
Keywords:
UI Design, Data Visualisation, Information Design, Graphic Design
This single page of the website housed 
powerful
online interactive tools (desktop widgets)
that can be used by
prospective property buyer's such as Cost Estimator (based on your desired house configuration), EMI calculation, Locality Price Trends
and so on

. As the lead designer, my job was to
study Google/Pentaho
 analytics
,
conduct
user/market research
from time to time,
identify user pain points
, 
redesigning 
existing tools and

proposing

new tools

for improved usability. This redesign project spanned across a year's time and was a cumulative hardwork of design, product management and development(front-end and back end) teams at 99acres.com.
Below are few pictures showcasing

information flows

and

wireframes

 done as part of the redesign process. Apart from this we also conducted semi-structured 

user interviews

and

usability tests

to understand user pain points.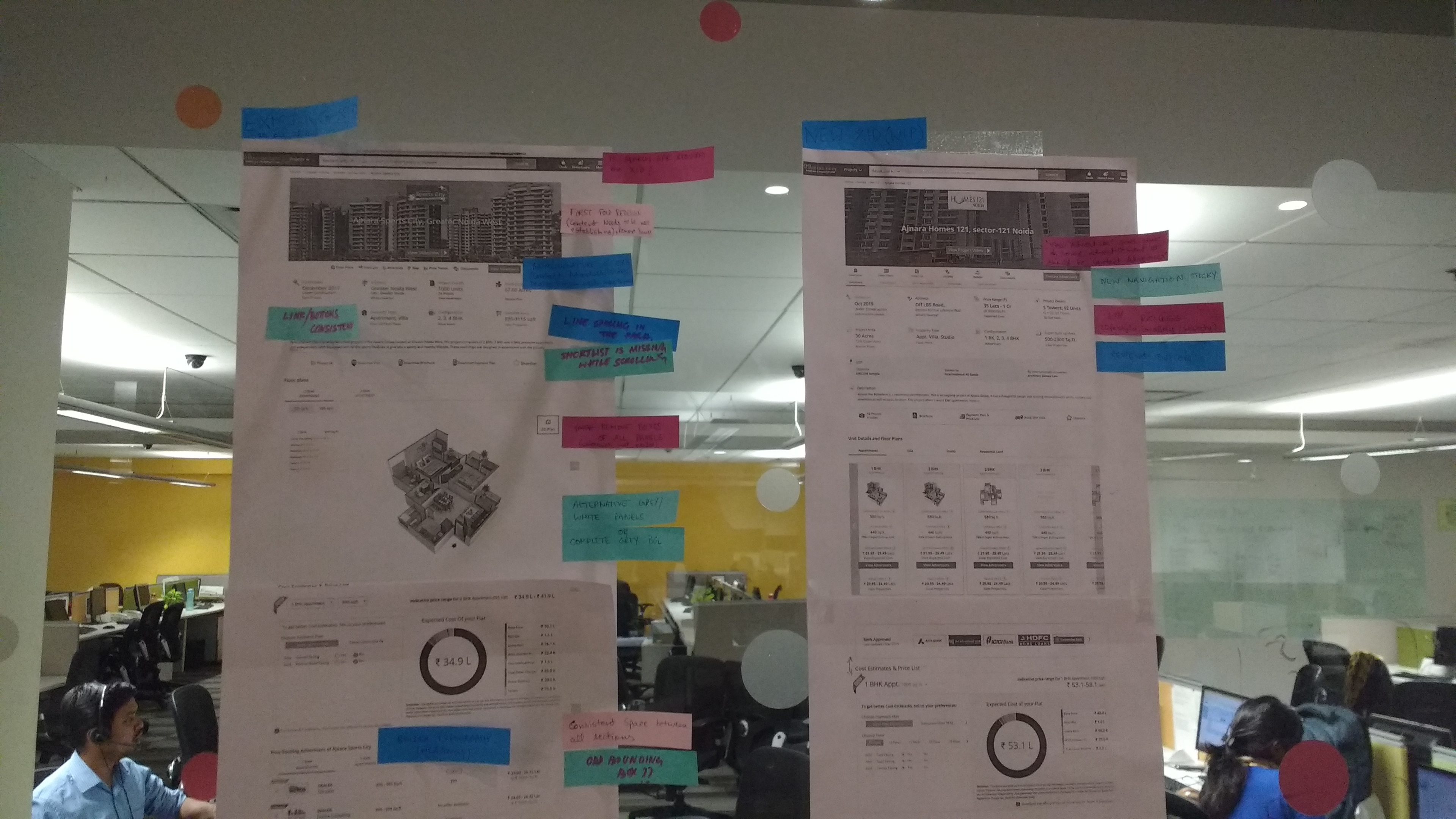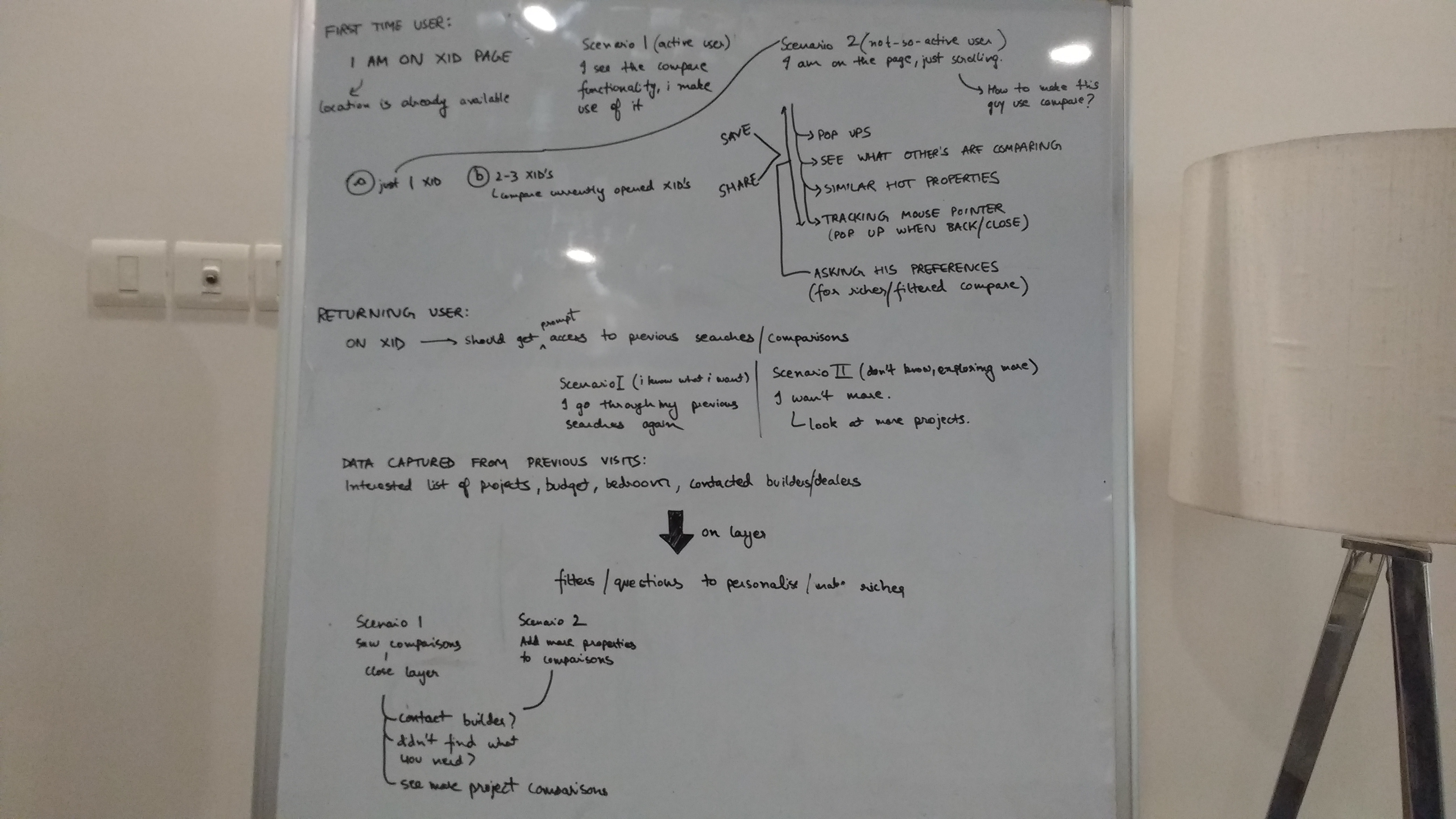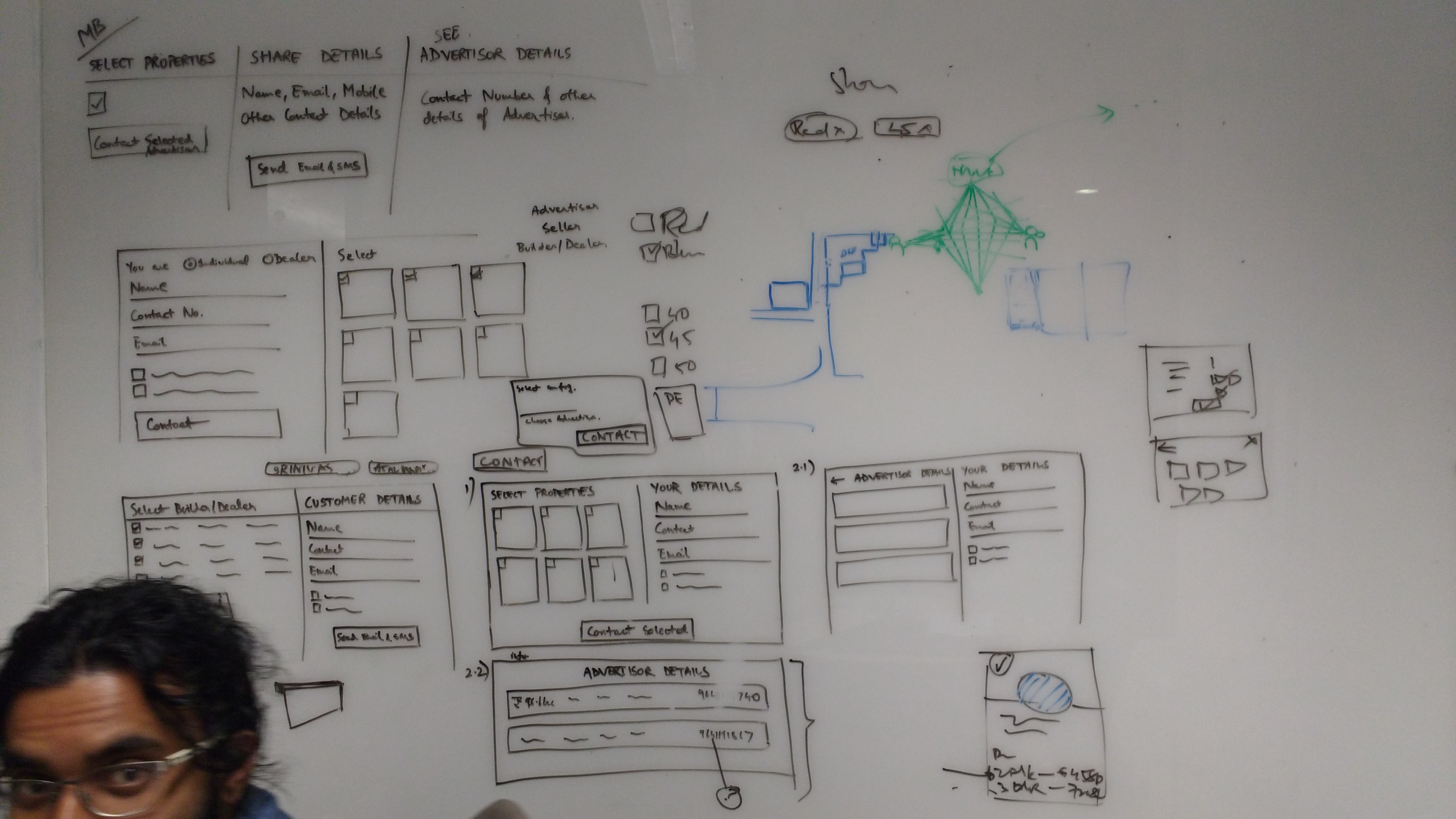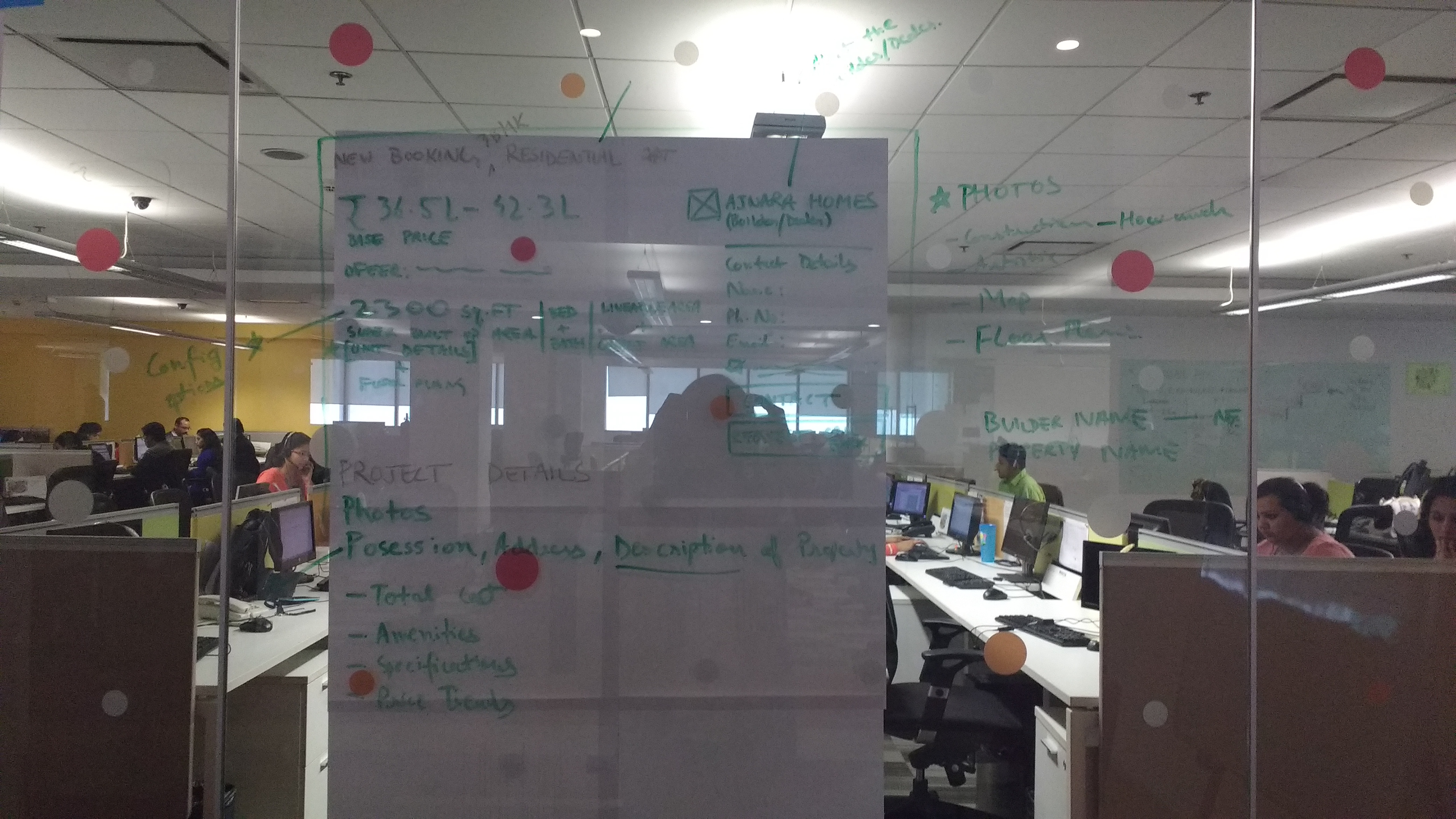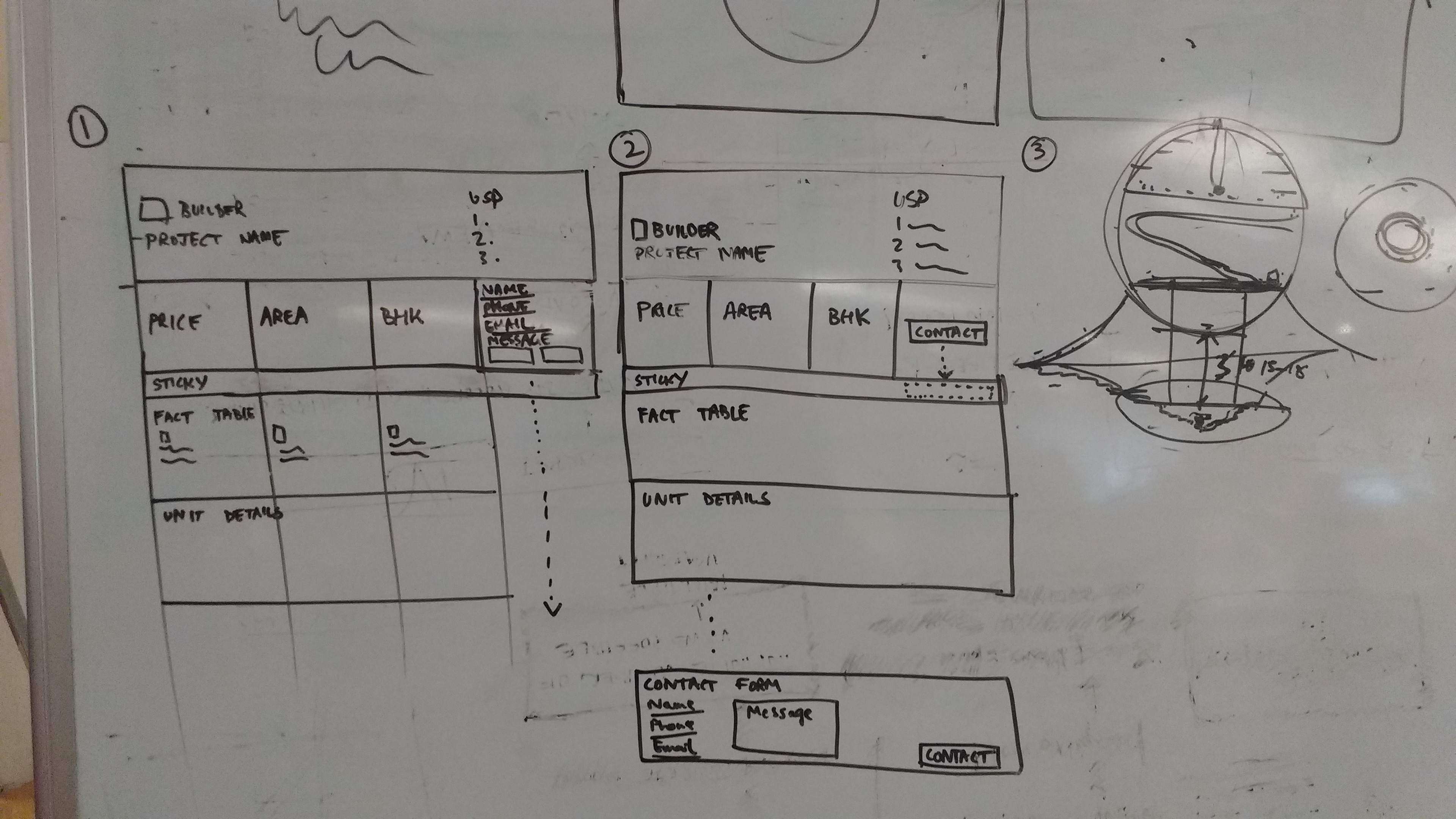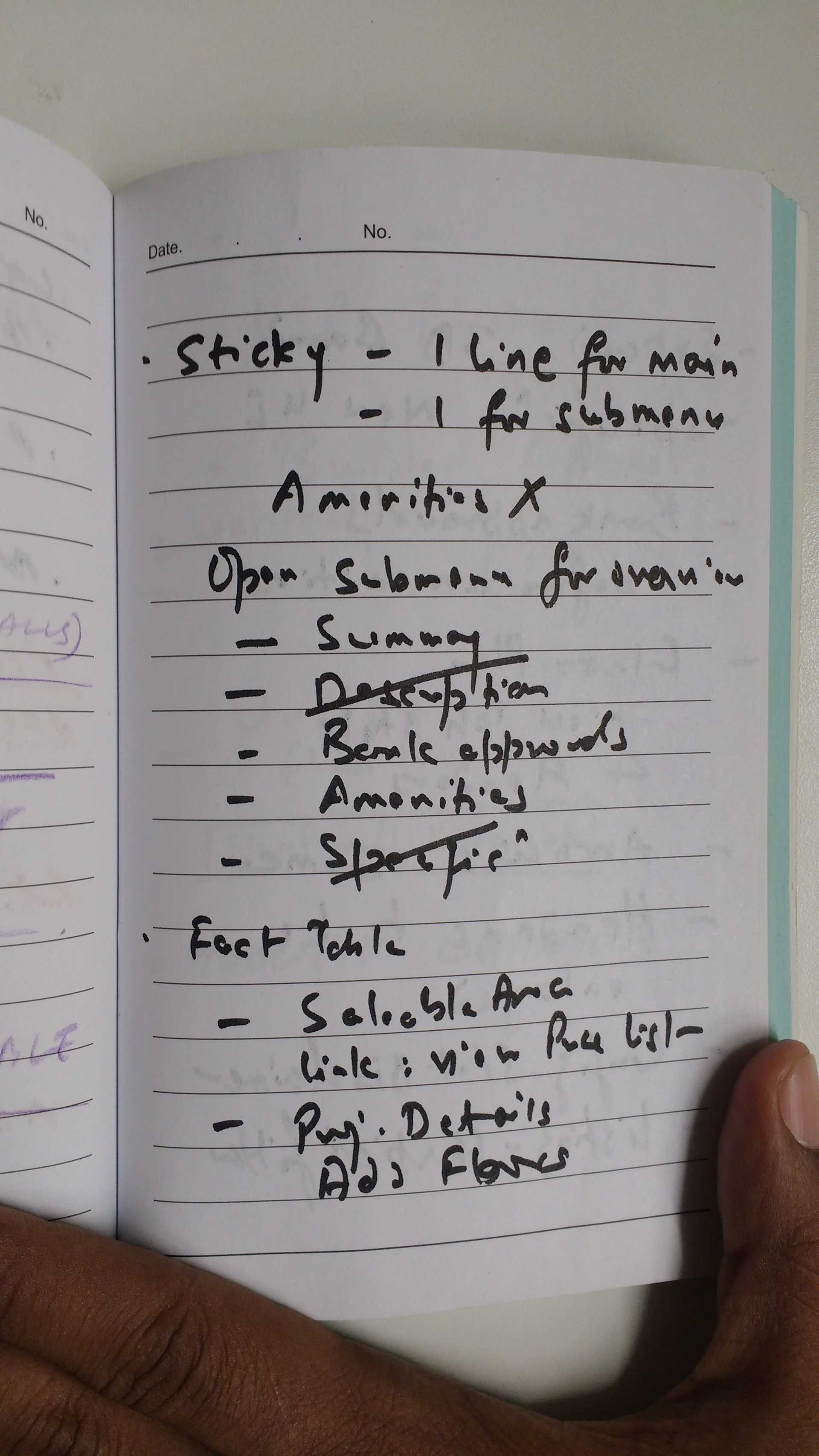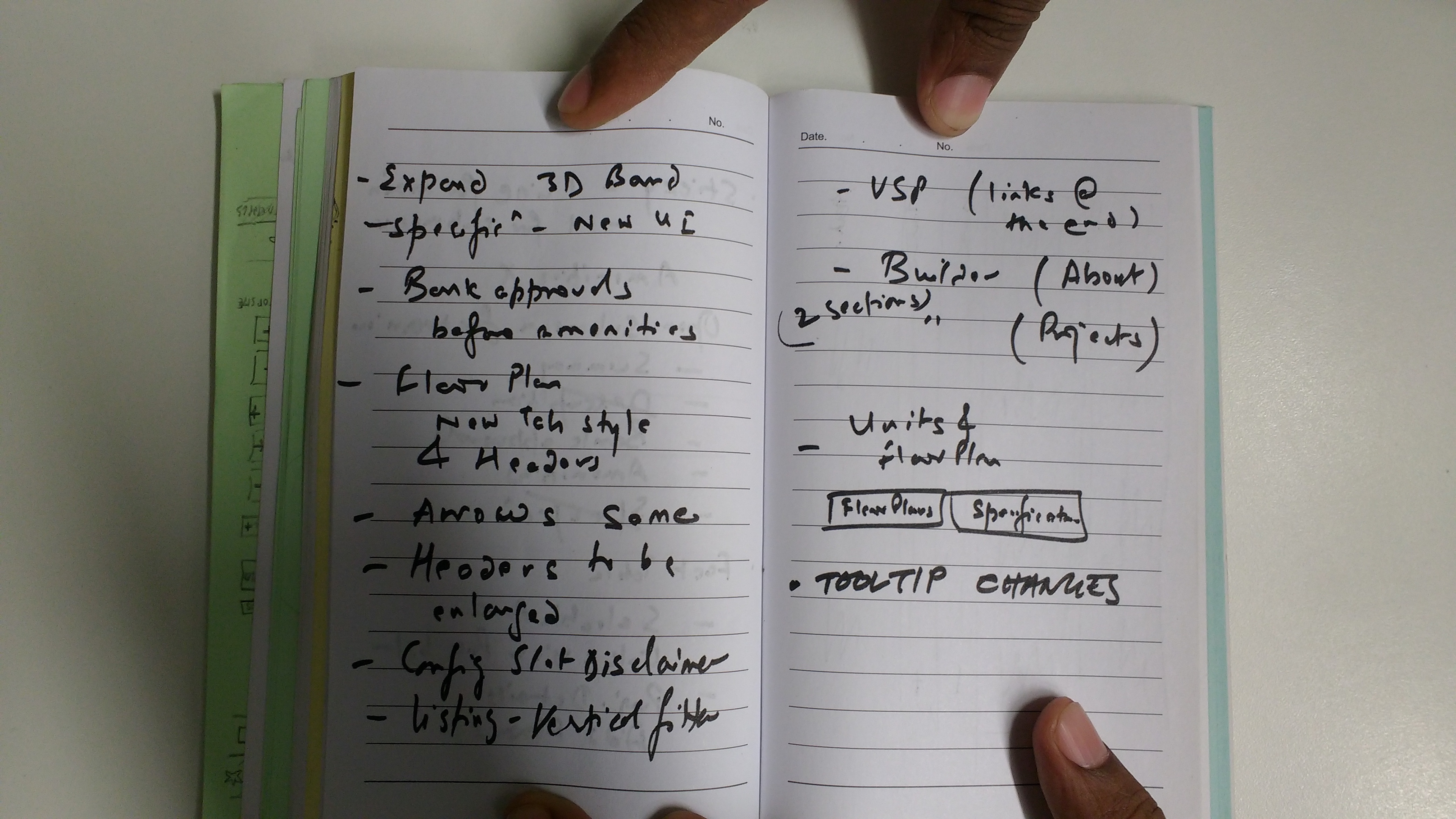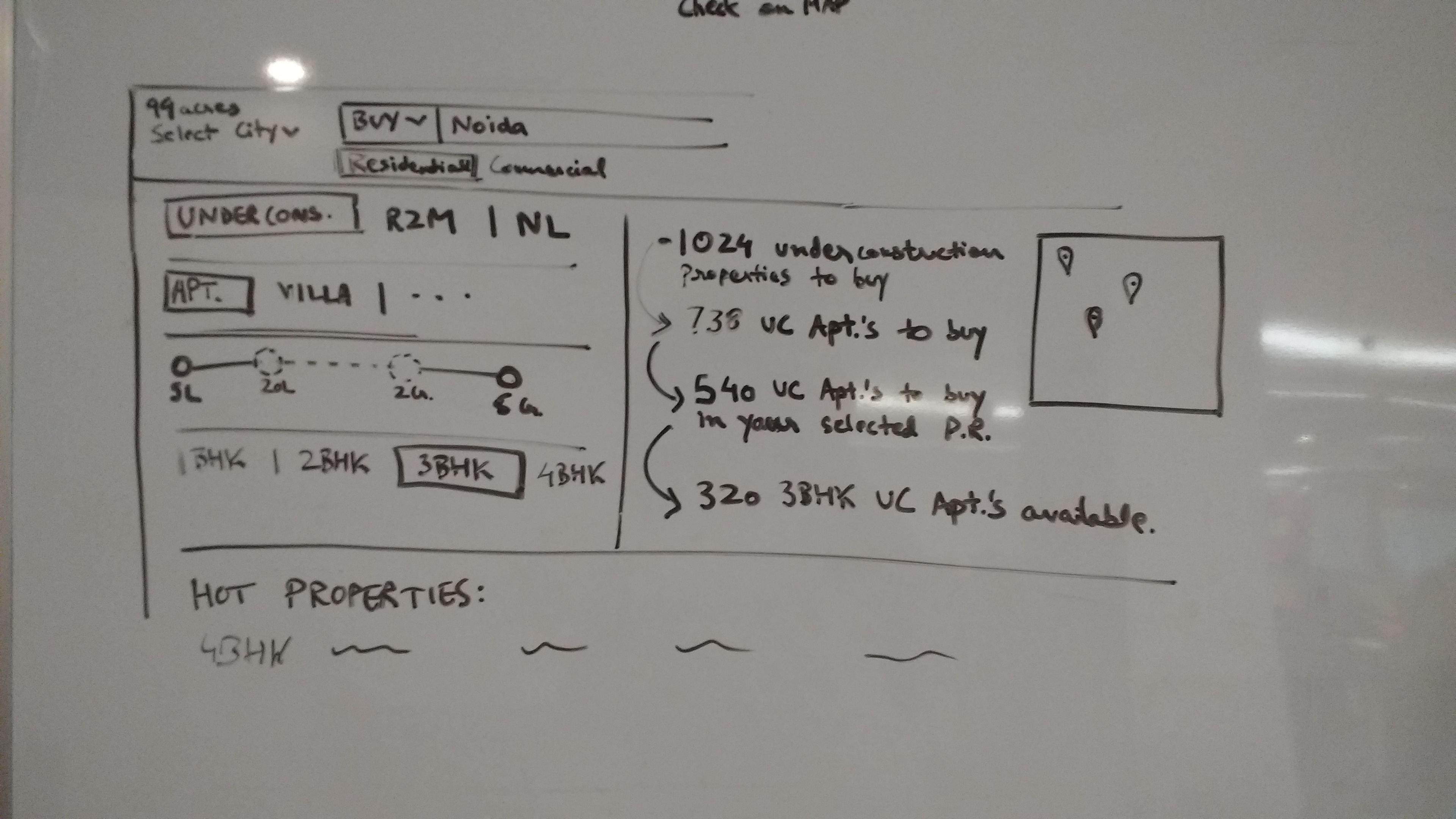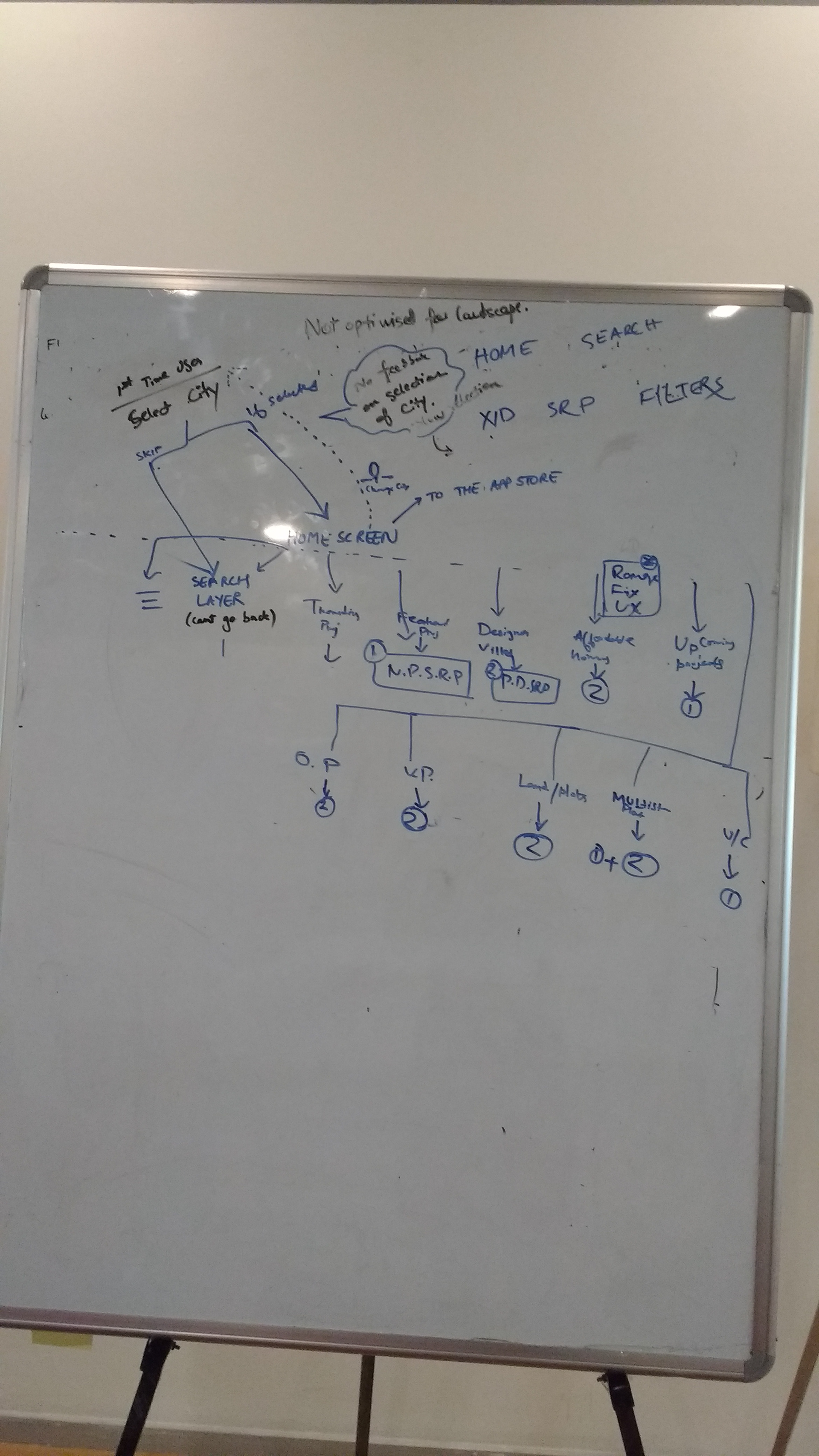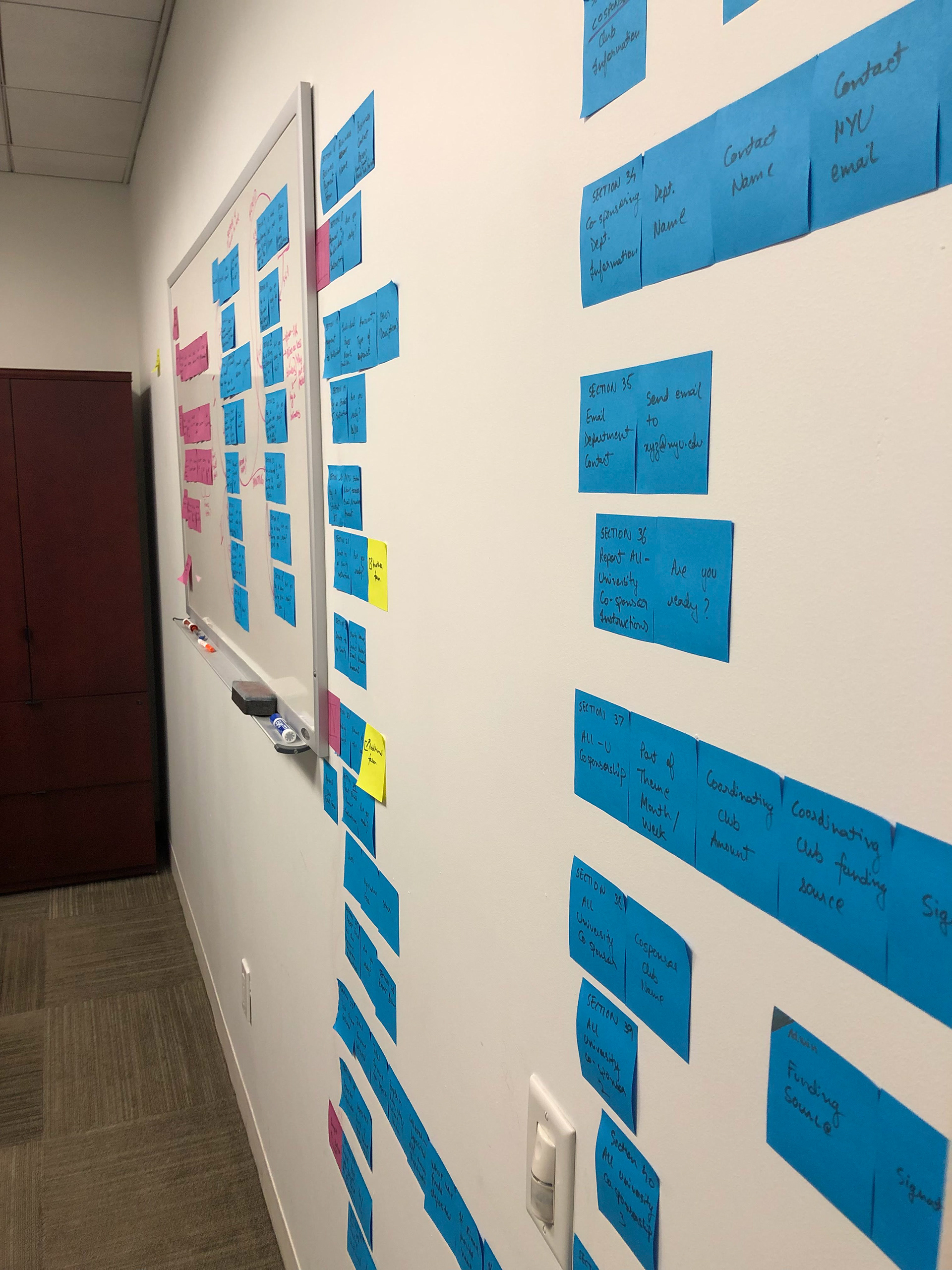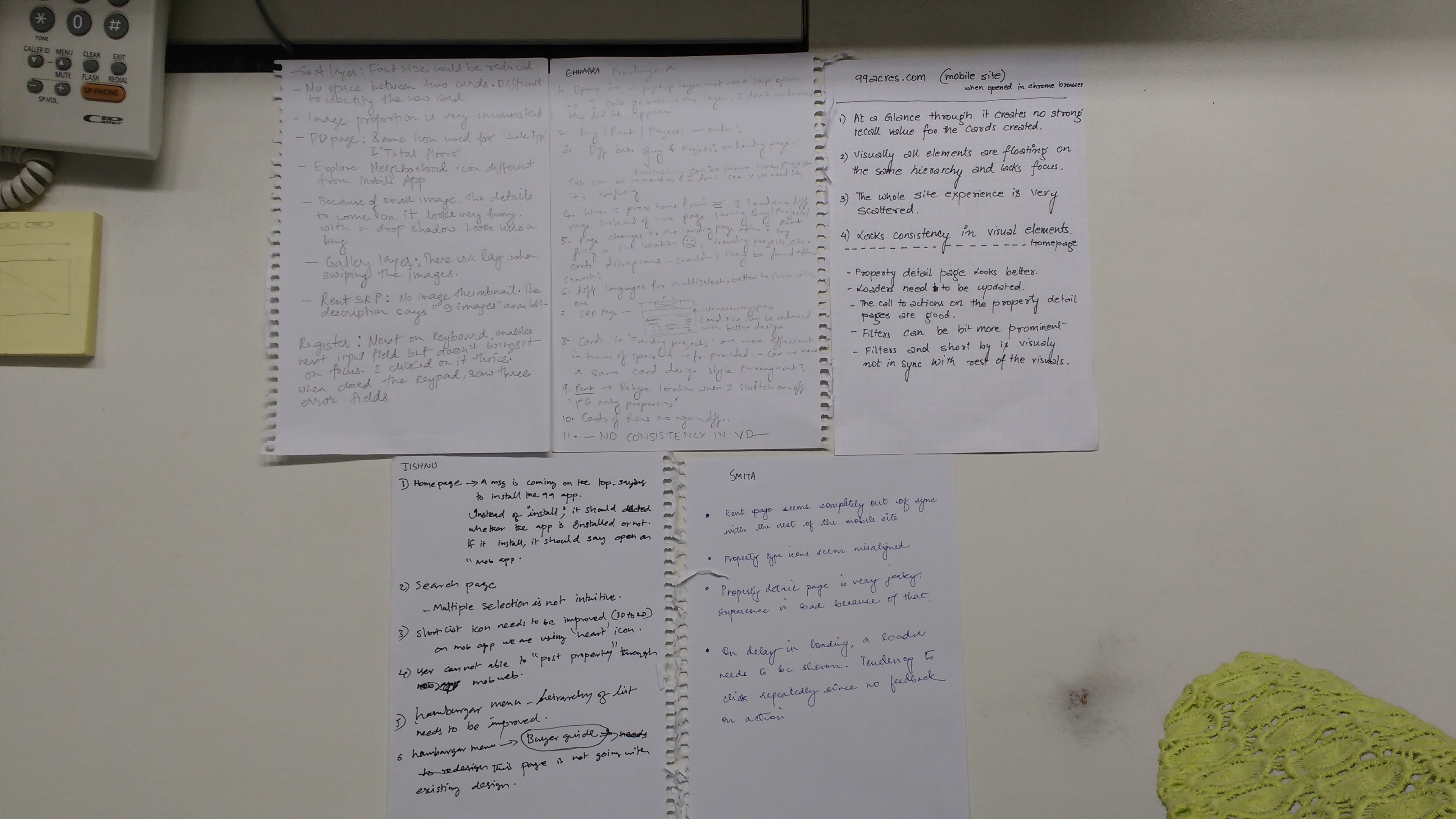 Clearly the white board was a vital part of my ideation process :D.  
What the page previously looked like?
Key design improvements
​​​​​​​
Research insights that were collected from data analytics, user interviews, focus group sessions, tree-testing, card sorting, usability testing and heuristic evaluation led to the below design improvements. 

First and foremost, me and my team designed a
design system
in order to maintain consistency across the platform. Image below is a glance at what the system looked like.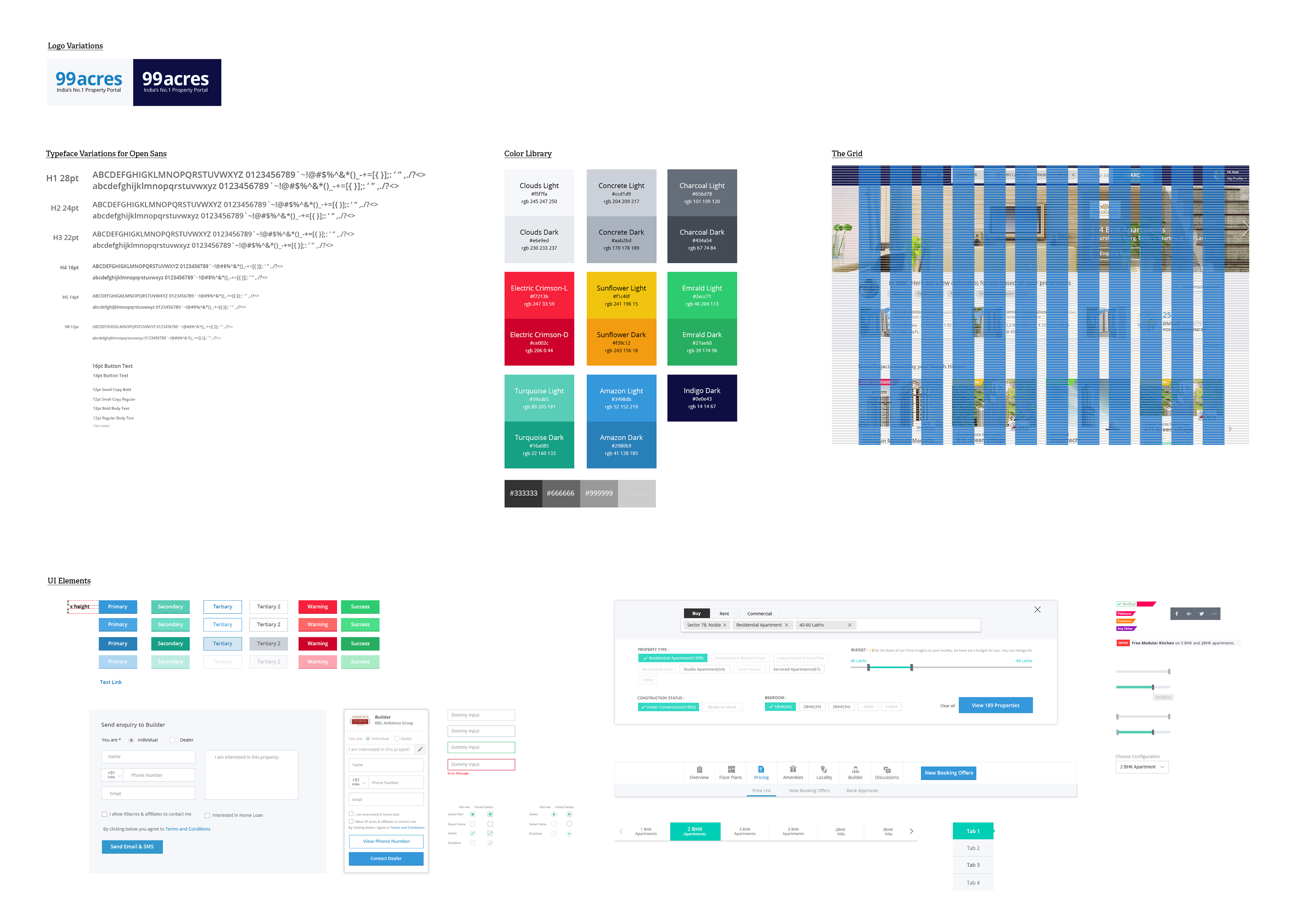 Below is a section-by-section description of the old vs new design. 


This was one of the projects where I extensively practiced

user centered &

 

data-driven design

. An analytical approach to design helped me understand the difference between what users would say in qualitative research vs how they actually interacted with a product. We also conducted various 

A/B tests

to better understand user behavior.
I learn't about the practice of
agile methodology
, wherein I worked in cross-functional teams, participated in scrums and learn't how such methods of project management lead to successful products.