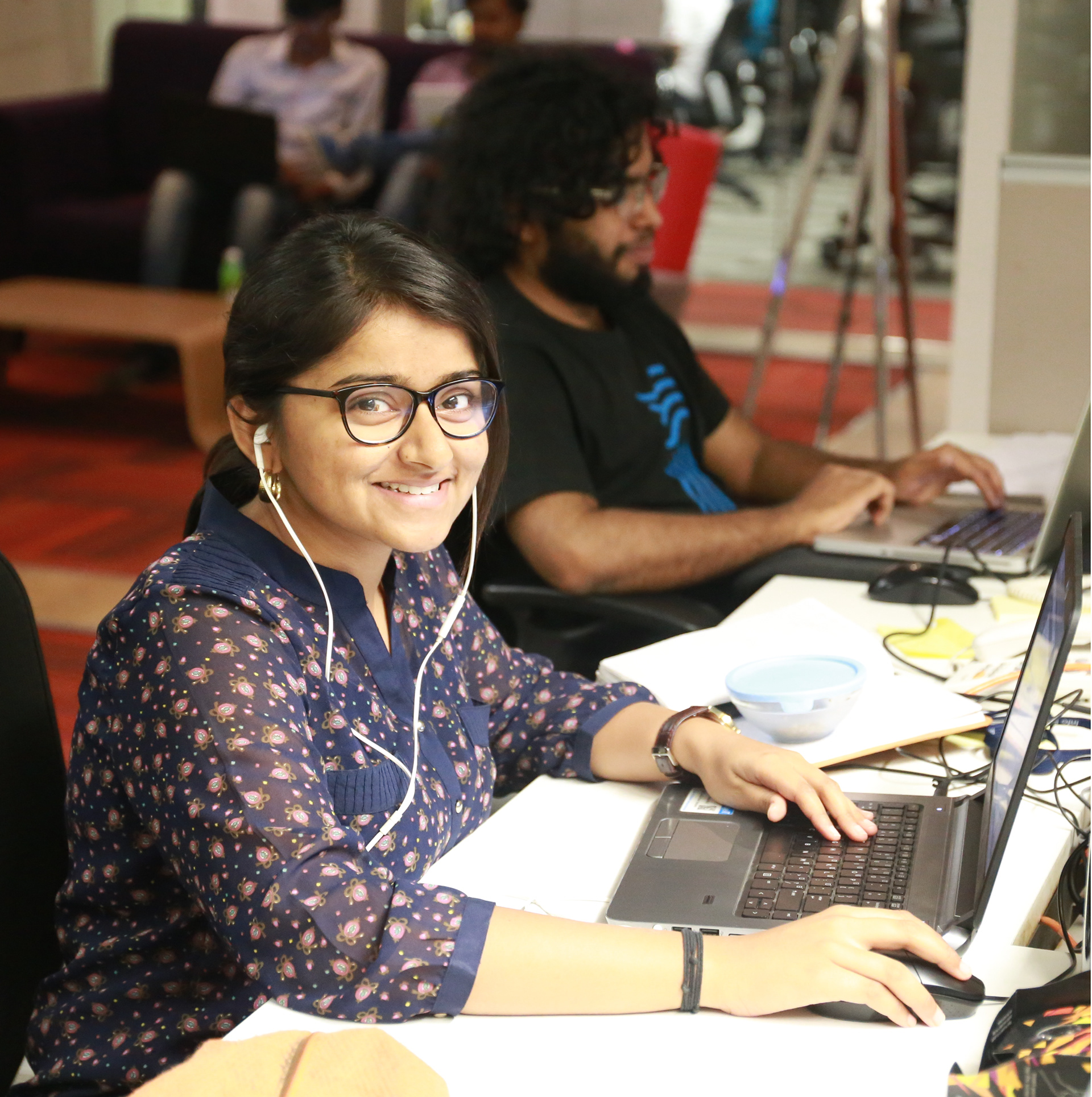 I am Ankita, a UX/UI Researcher and Designer currently based in New York City. 
I'm a creative techie graduated from NYU's Integrated Digital Media Masters' program this May. I've a Bachelors' of Graphic Design degree from MIT Institute of Design, Pune, India. I've working experience of 4+ years as a UX/UI Designer at New York University's Information Technology Office, 99acres.com, Tata Consultancy Services and LG Electronics. When I am not talking to users, strategizing design requirements, designing smart interfaces or advocating for inclusive design, you would find me volunteering for social impact or wandering off on the streets of that new city I have always wanted to explore!  
• I am currently looking for full time opportunities in Product Management, Design Research & User Experience.  
• I am a problem solver at heart and design with intention, passion and most importantly- empathy.
• My interest's lie within the order of design, research & strategy.
Skills & Tools:-
• Product: Google Analytics, Pentaho, Atlassian's JIRA, Confluence, Slack, Trello, Agile, Lean.

• UX Research: Qualitative, Quantitive, Heuristic, Competitive, Experience mapping, Personas, Cardsorting, Information Architecture, Design thinking, Ideation, Usability testing, Survey design.

• UX Design: Prototyping, Annotated Wireframes, Interaction Design, Typography, Color theory, Invision, Axure, Proto.io, LucidChart, POP, Balsamiq, Keynote, Powerpoint, Wordpress, Flinto

• Design & Prototyping: Figma, Sketch, Invision, Zepplin, Flinto, Adobe Creative Suite

• Technical: HTML, CSS, Processing/p5j (Beginner)

• Hardware: Arduino

• CMS, SaaS: Wordpress, Microsoft 365

• Other: 3D printing, Laser printing
email at ankita.dpande@gmail.com 
or just send me a message :).
Thank you! I will get back to you soon.