99acres.com is an
online real estate
database website. One could call it 'Zillow' of India. At 99acres, we designed content rich interfaces to simplify and enhance a prospective property renter's or buyer's research and shortlisting experience online. One of the project's that I worked on was
redesigning
the 99acres app homepage
for
improved property research experience
, personalized content and a 'fresh' look for the homepage.
Role:
User Interface Designer
   |    
Team:
1 Designer, 1 Developer, 1 Product Manager
   |   
Duration: 2
 months  |
Keywords:
UI Design, Visual Design, Prototyping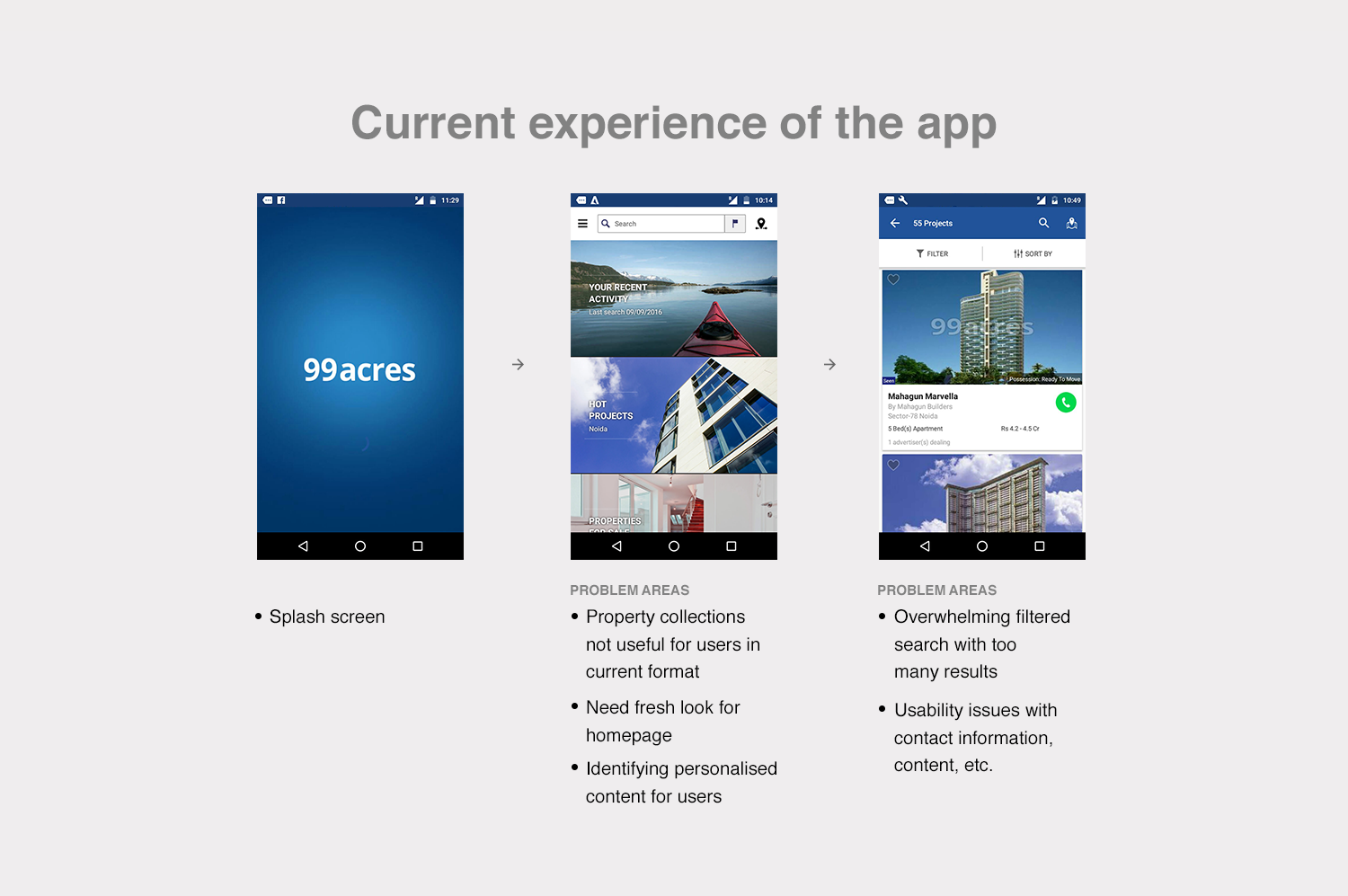 Based on analytics data, a heuristic evaluation and user behavior study conducted by our team, it was devised that the app was lacking in a lot of areas. These were as follows :
1) User experience of the app was pretty great for property renter's but not good for property buyer's.
2) There was a drop in conversion rate according to Google analytics. The app did not provide any personalized content to the user based on their preferences leading to 'too many results'. This thus put the users in a 'too many options paralysis'. The Search Results page led to maximum drop-off's.
3) There was a need to streamline the process of user complaints/feedback. In the current system, user's could only send emails on a specific email id if they had any problems. The team that received these emails was unable to keep track of critical complaints due to the bulk.
4) There were multiple usability issues reported with interactions on the app.
5) User Interface of competitor apps was much better and we wanted to give our app a fresh clean look in order to enhance user experience. 
In order to get better insight into usability of current design, we conducted a heuristic evaluation study. Below are a few snippets from the documentation of this study.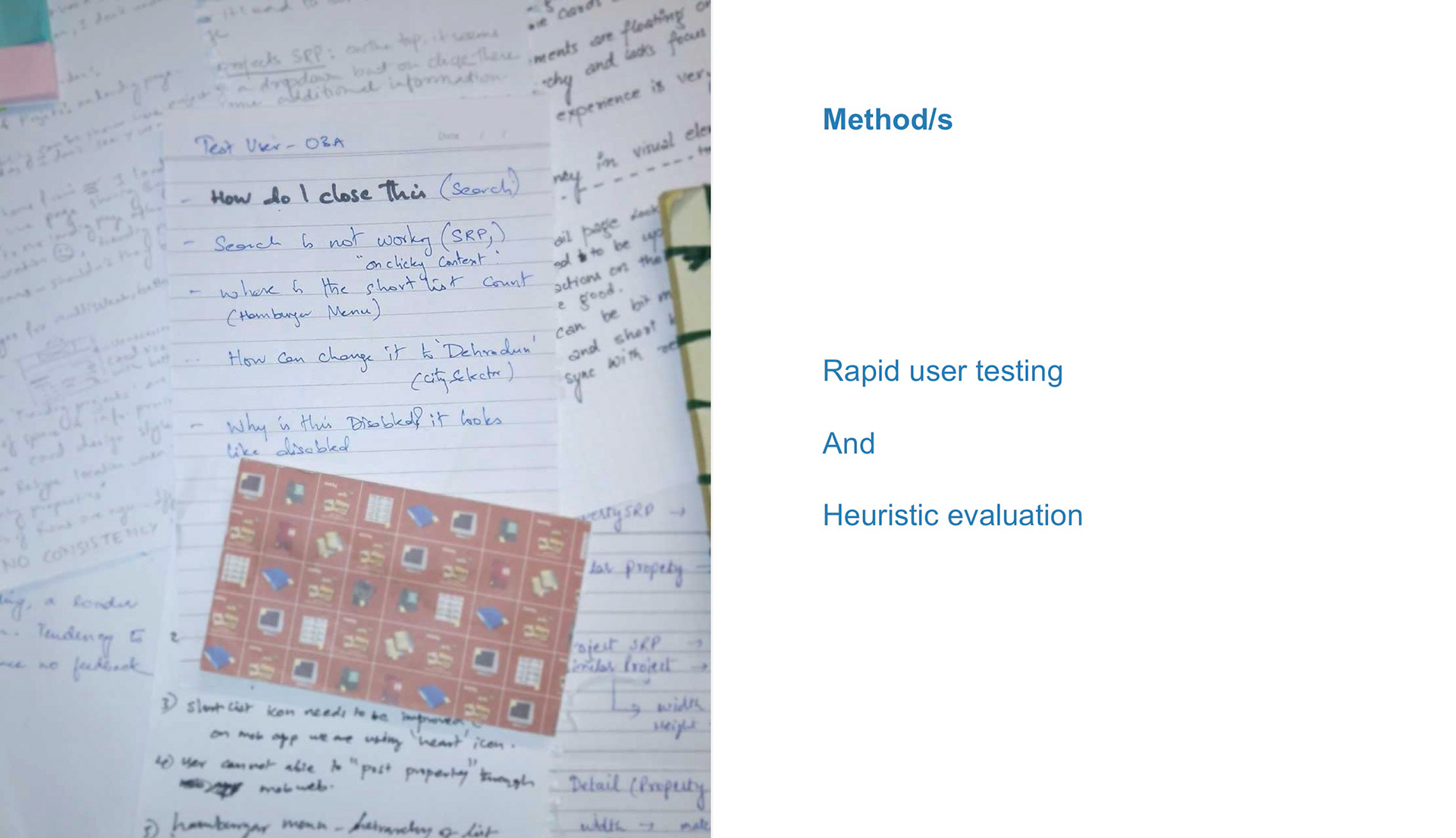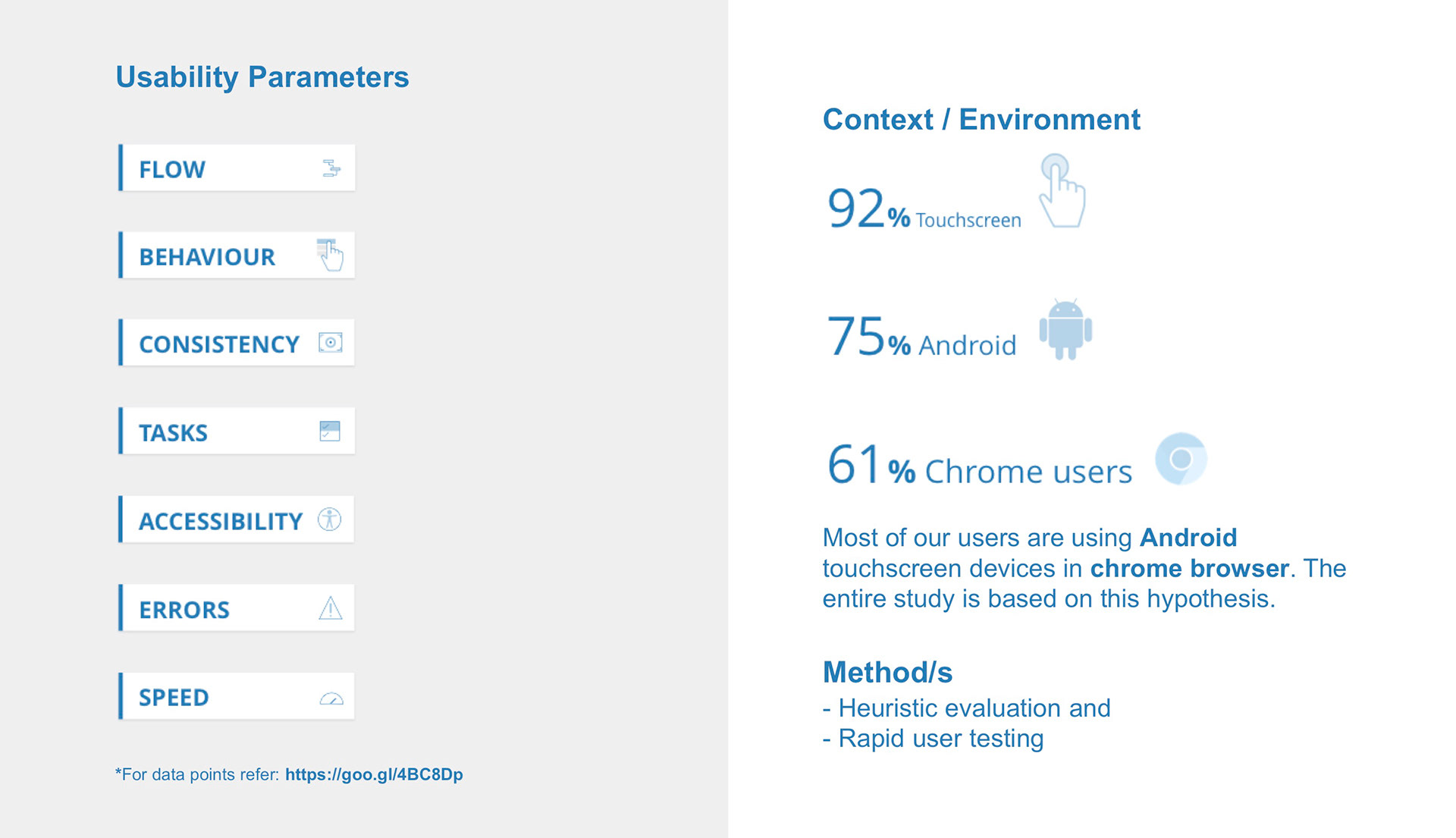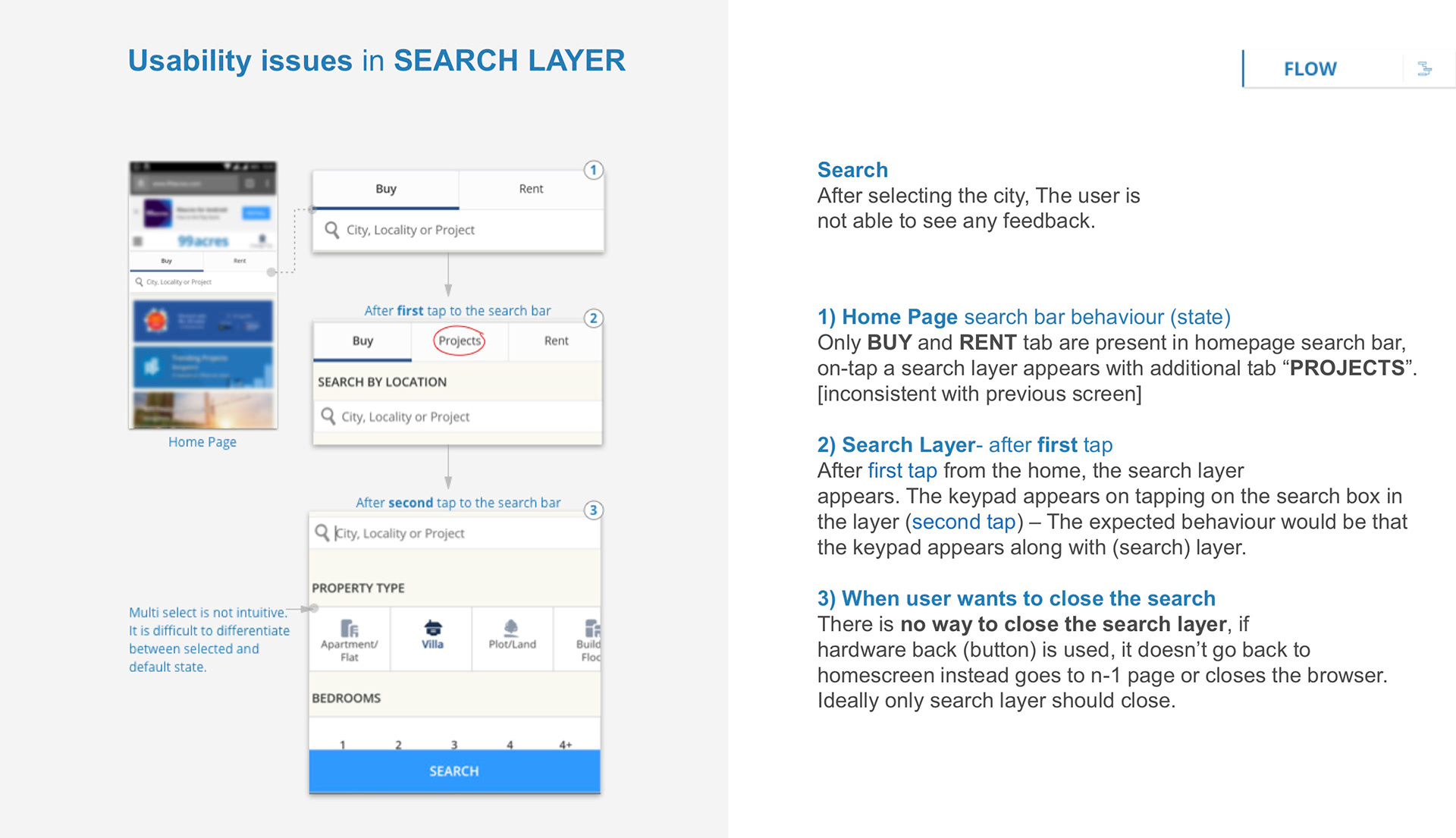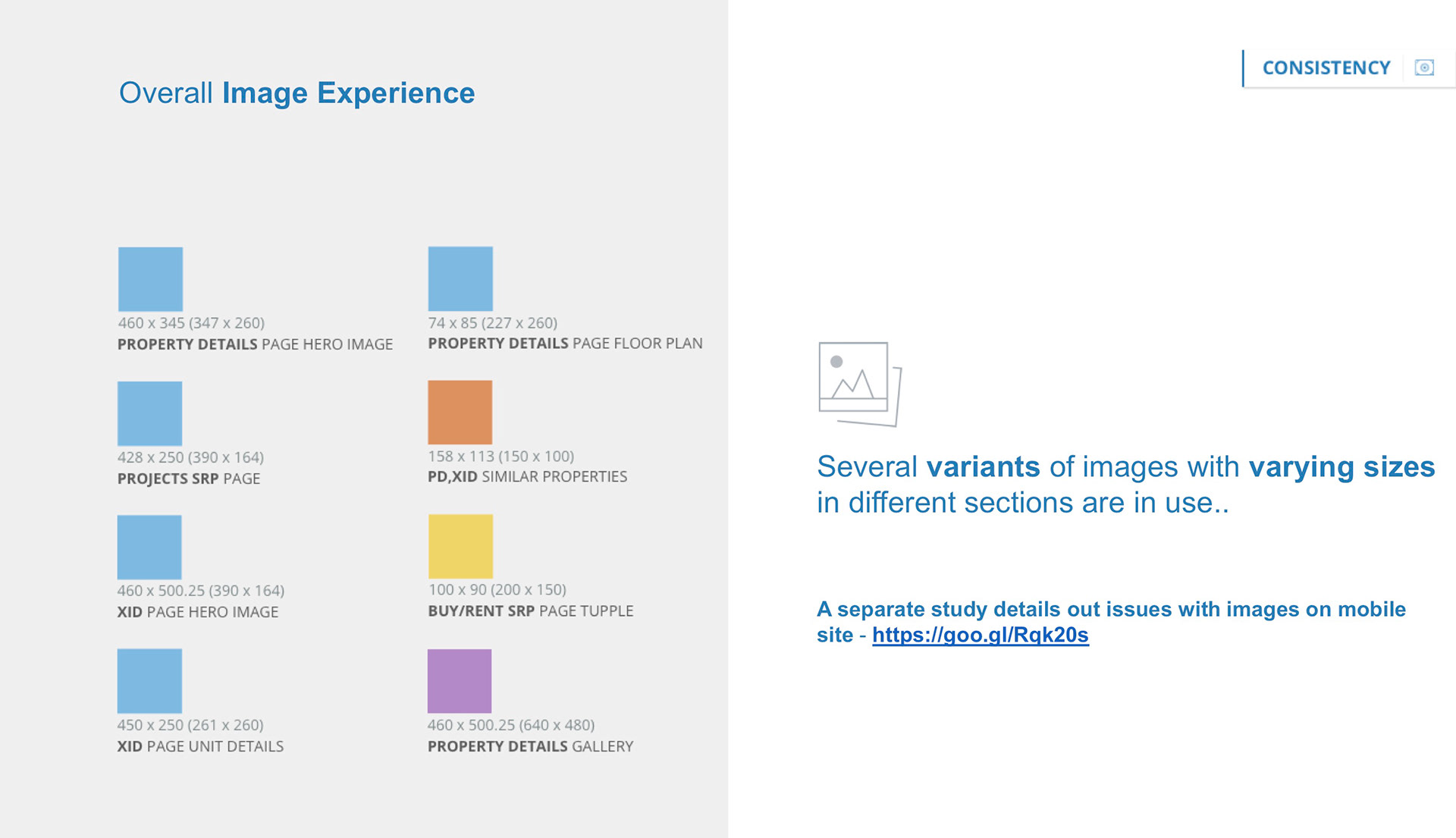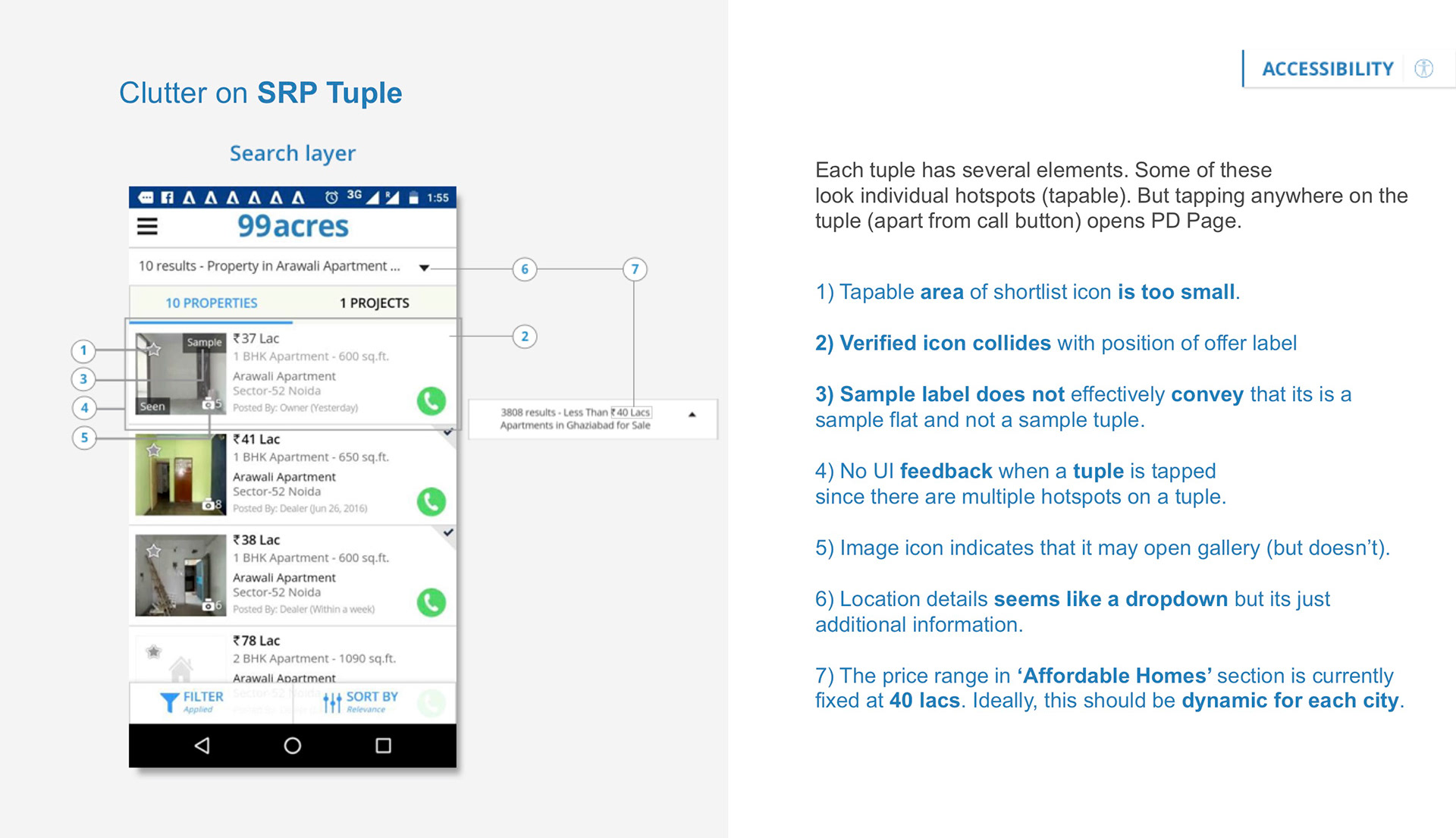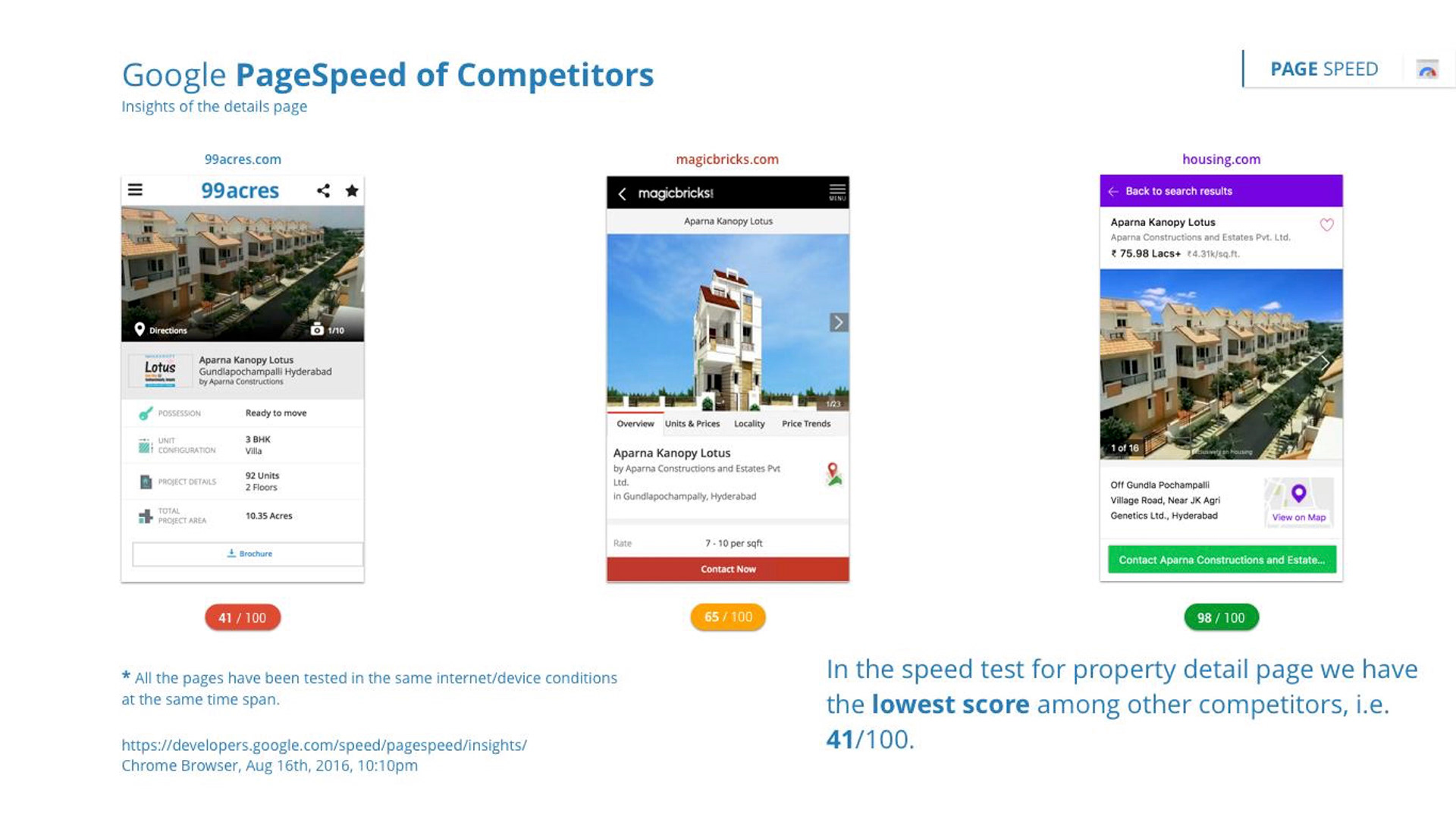 The following study was conducted by our research lead to understand property searching, browsing and shortlisting behaviour of potential real estate buyers. This gave us insight into their needs, expectations and concerns which can be reflected into the redesign project. 
The pilot was done with 8 active subjects, which included people who have either recently (< 6 months) bought property or are looking in the location of Delhi, NCR, India. (This study was conducted in 2017).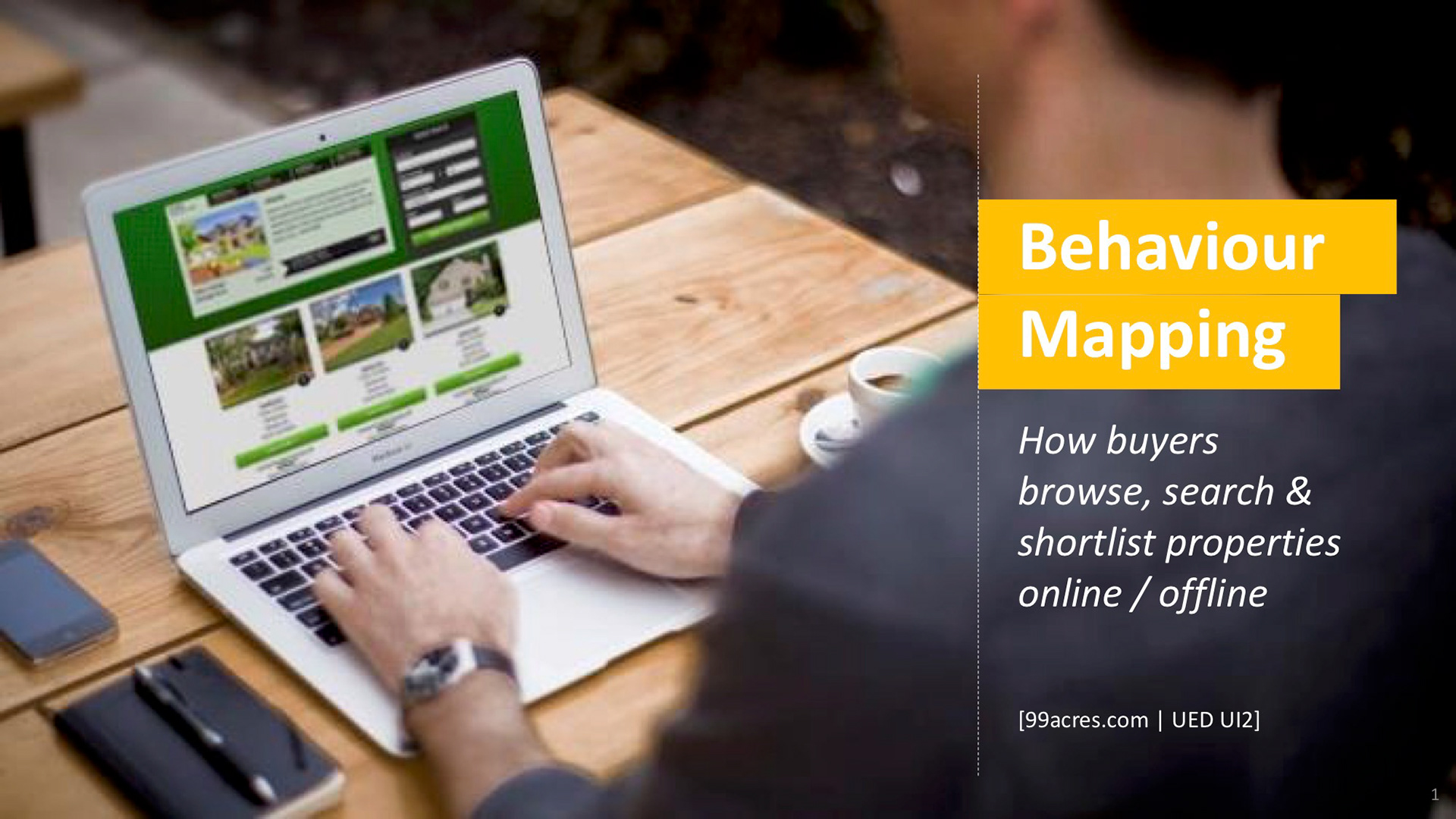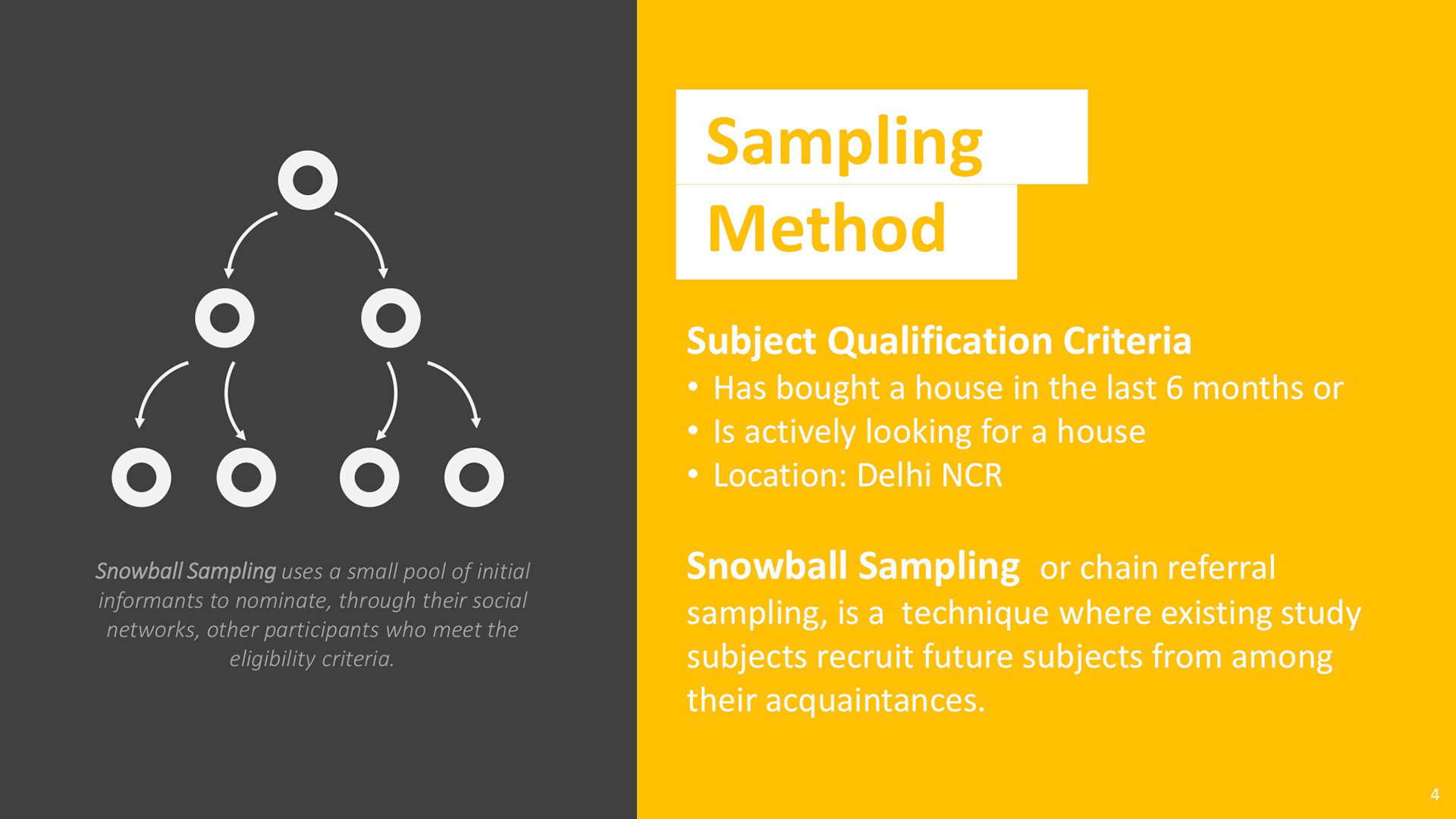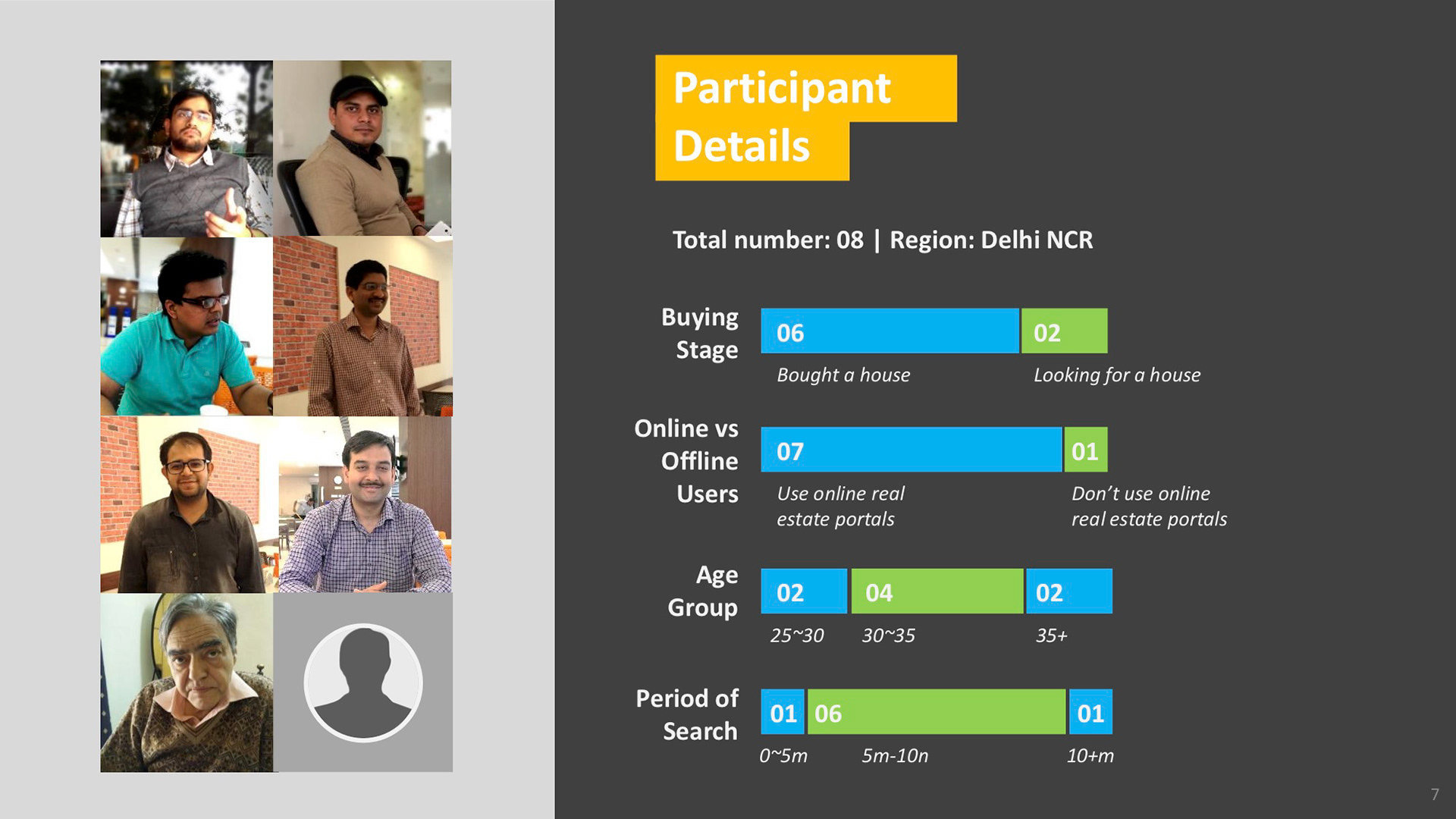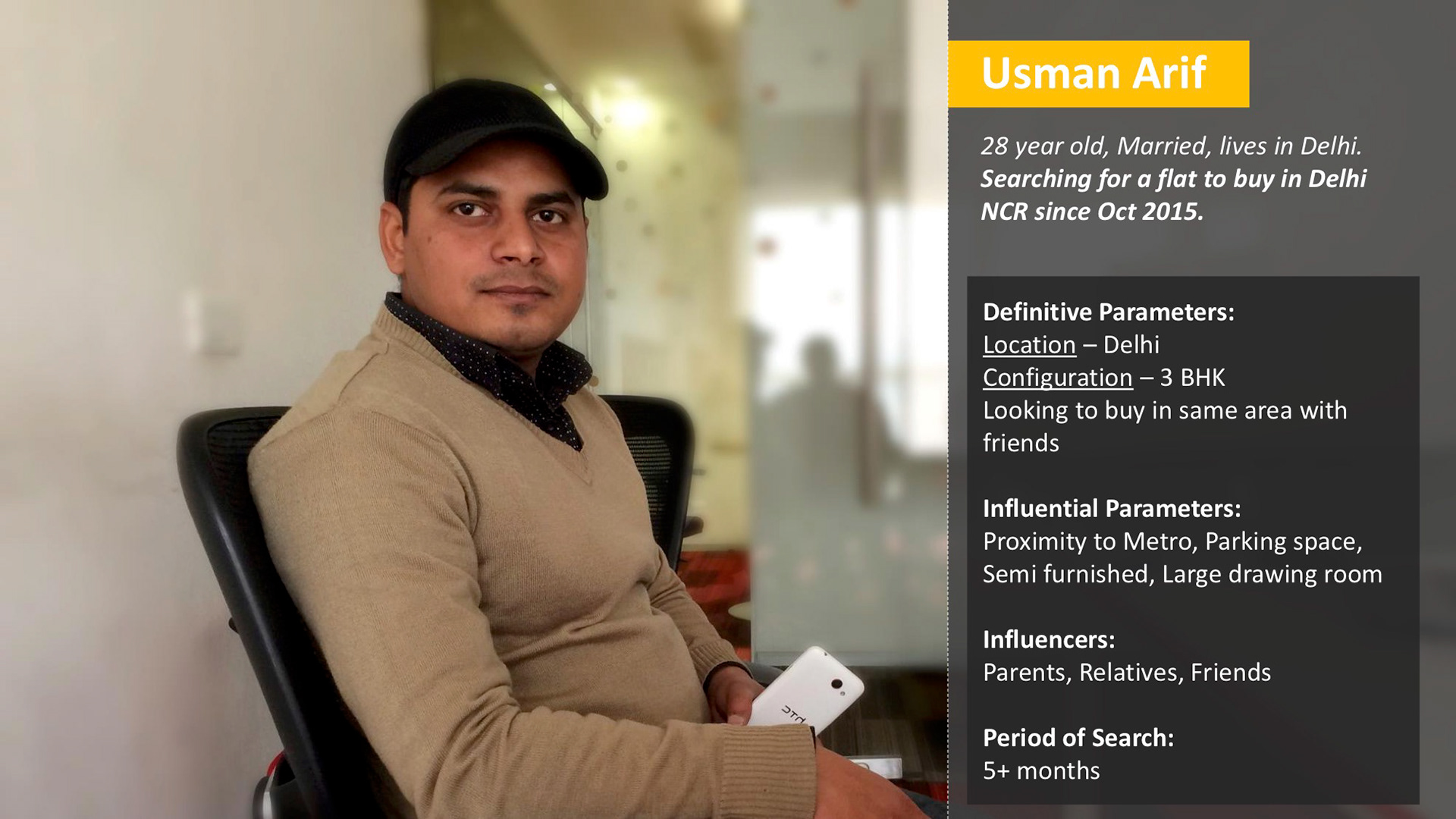 Understanding User Journey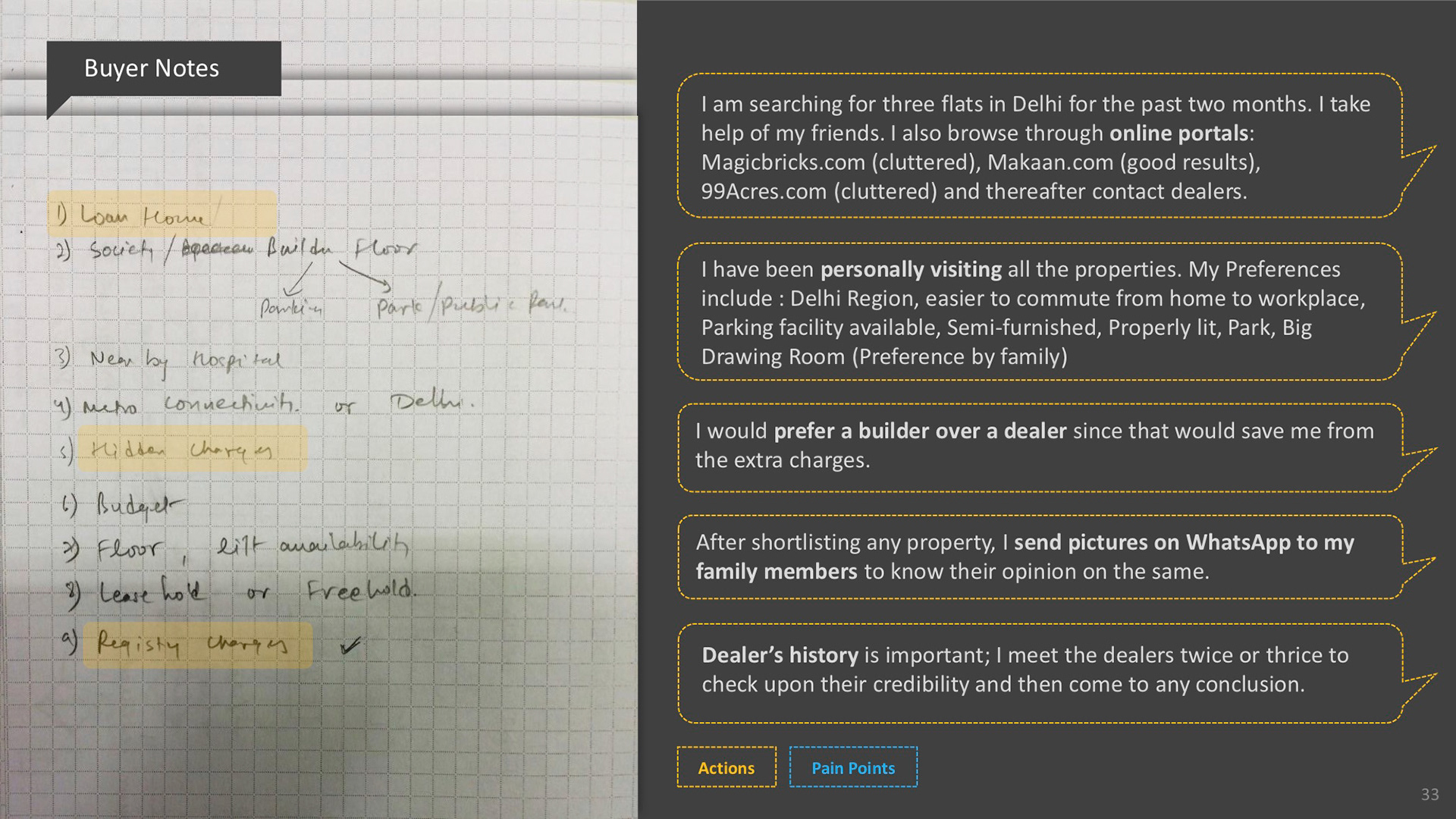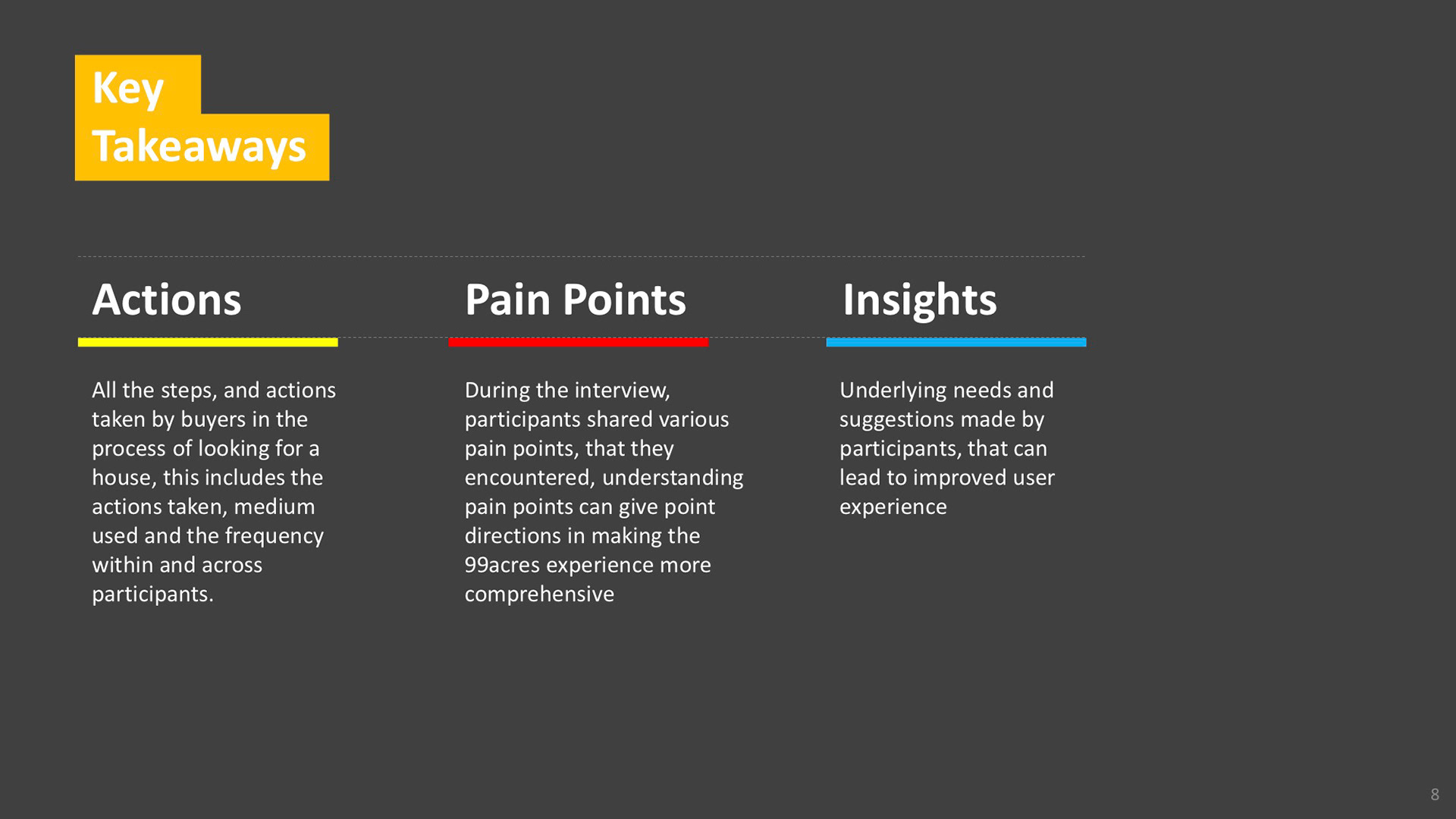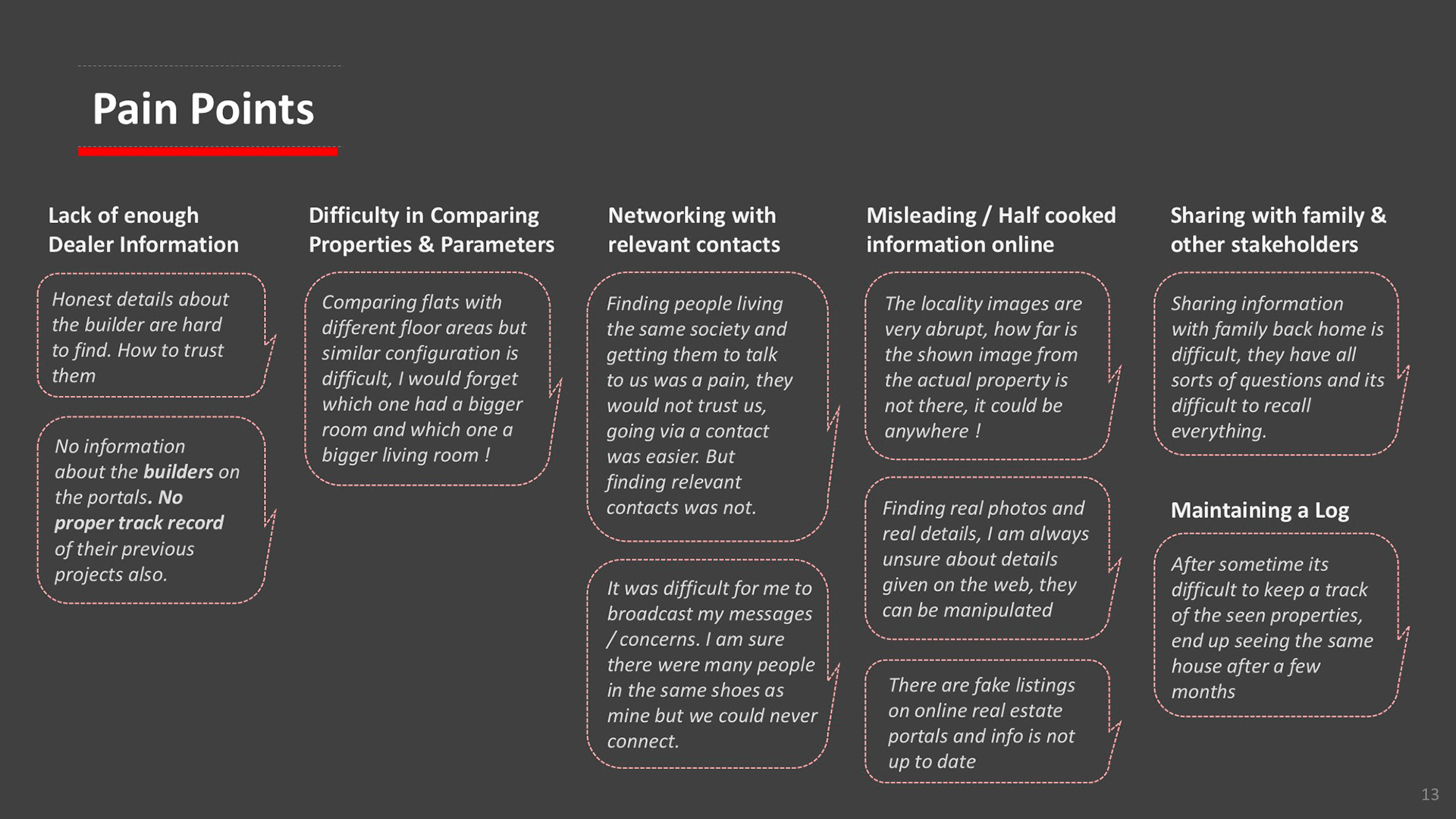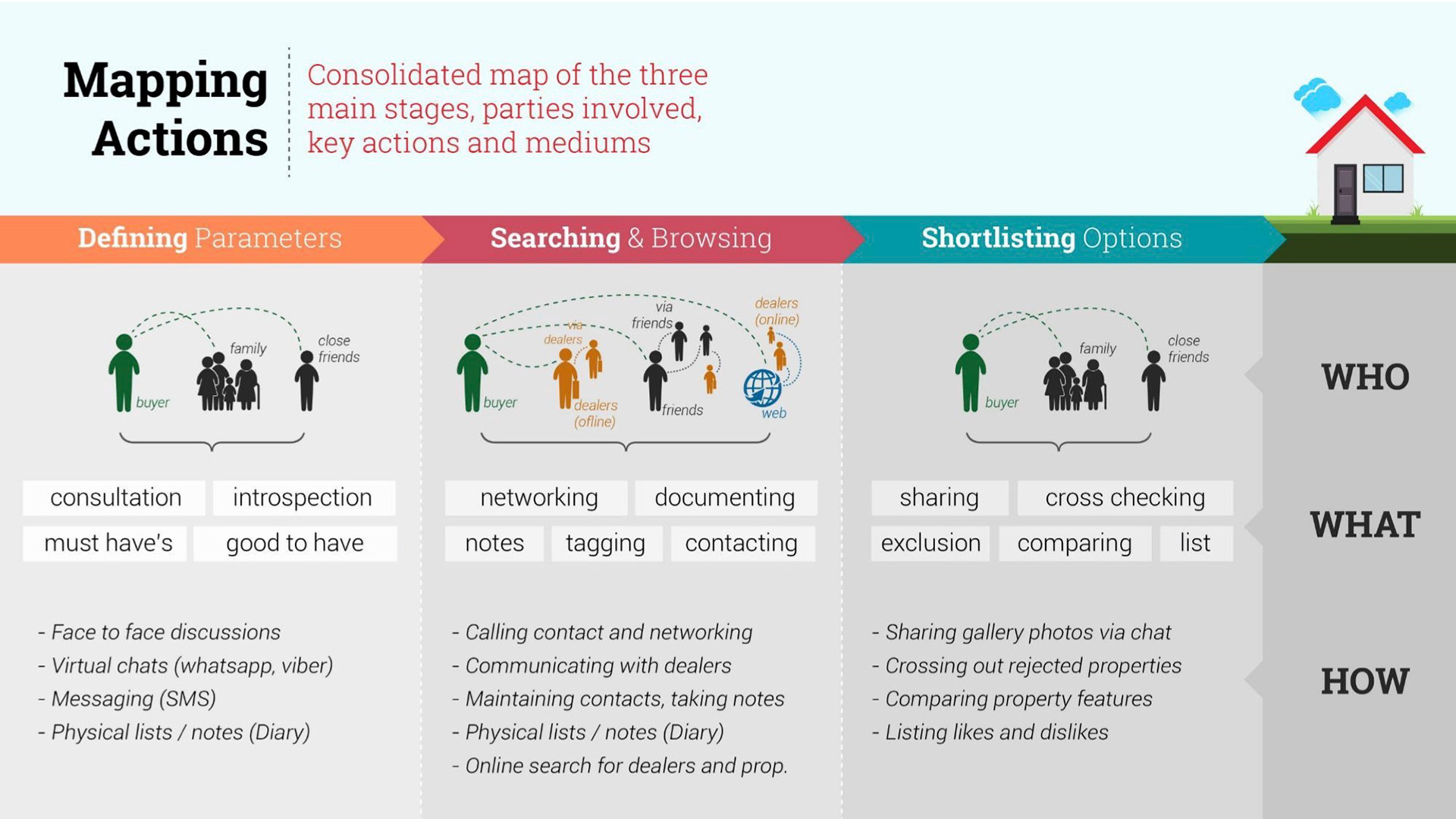 The behavioral patterns and needs identified in above studies were translated into the 'defining parameters' and 'searching and browsing' stages of user journey in final redesign.
(Wireframes - updating soon)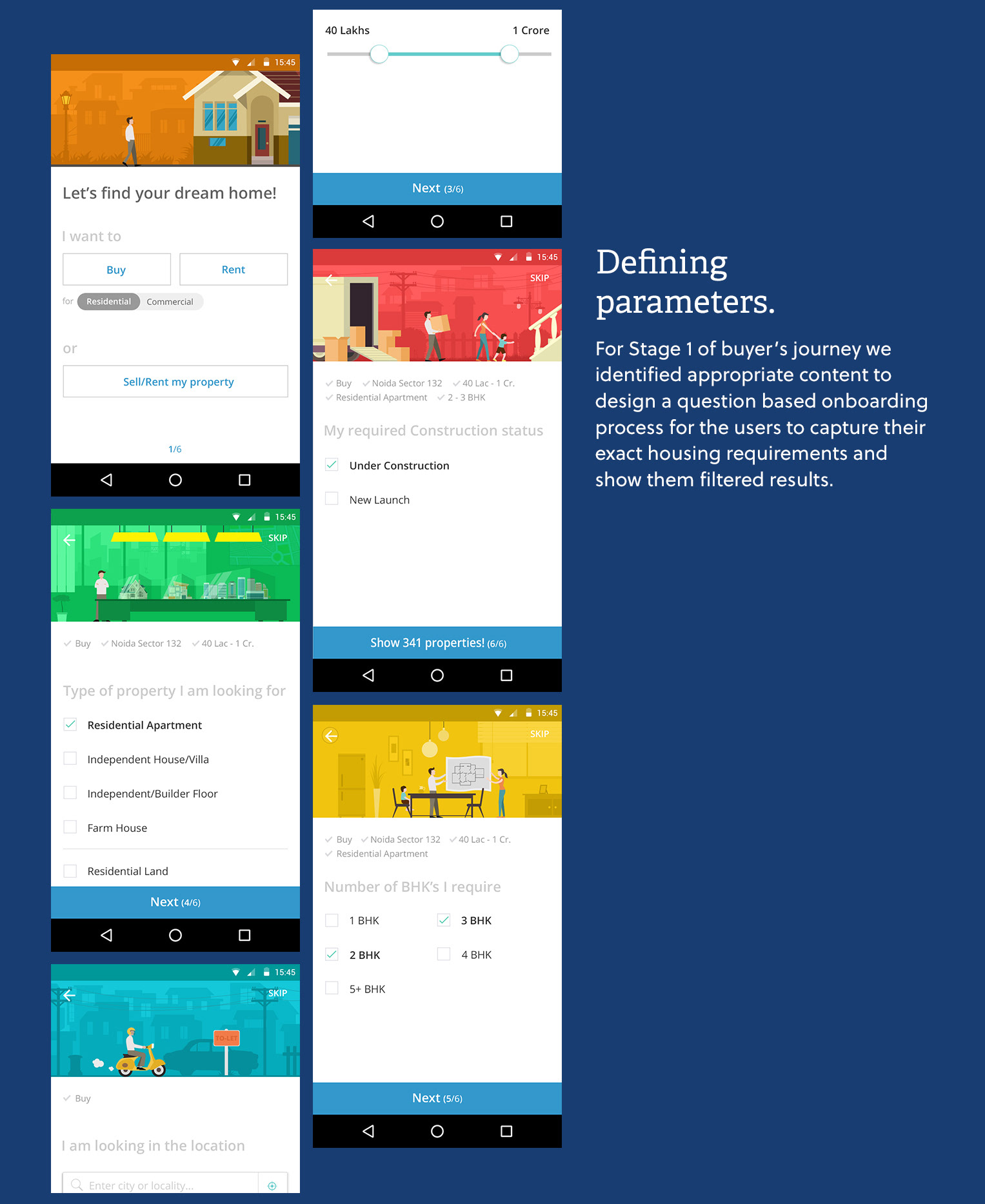 This was my first project where I specifically designed for mobile. This helped me understand and empathize with key user behavior and interactions for the mobile platform.
I learn't about and participated in structured and scientific research method's to understand end user behavior under/alongside extremely talented designers at 99acres.com.